FS: MB Wheels Drifter 16"
---
Need to sell these rims. Bought new and only used for 6 mon. last summer and are in excellent shape, no scuffs, dings or marks. Asking $200 plus shipping. Would prefer local but will look into cost of shipping. Will send actual pics upon request.
Find MB Wheels Drifter custom wheels by size
---
Last edited by Steely; 01-23-2010 at

08:43 PM

. Reason: need to improve listing
Forum Regular
Join Date: Jan 2010
Posts: 74
1) What is your location for local pickup
2) What bolt pattern are they. Are they 4x100 or 5x110
3) What is the finish on them (Black, Black Chrome????)
4) Please post pics of YOUR wheels that you are selling.




---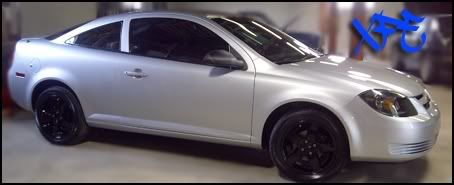 Sorry I'm in between computers. The location is Chicagoland area. I can try to post pics. But the bolt pattern is 16X7 5-115
Finish: Silver Machined
Silver powder coat with a glossy finish and a machined lip.
---------- Post added at 11:12 PM ---------- Previous post was at 11:05 PM ----------
Quote:
Uhh.. 4 lug I assume?
No they are 5 lug.
your probably not gonna sell them on here. 5x115 won't fit on a cobalt.. good luck with the sale though..
---

Just call me Mr.June____________________Flat Broke Mafia Member#2
Really?!? Discount Tire says that they will and even show the 5-115 are the ones you would buy for the Cobalt with the optional 16" wheels. Well I will look into it further. I know they wont fit on my cobalt, I got the 15" 4 lug wheels. Wish they did. Wouldnt have this issue. They would be on my car now.
Newcomer
Join Date: Jun 2009
Posts: 4
still selling the rims for only 200 plus shipping?
---
Sorry I sold them yesterday. It was late and didnt have a chance to repost. But thanks for the interest.

---------- Post added at 09:05 PM ---------- Previous post was at 09:04 PM ----------

sold!!!!!!!!
Posting Rules

You may not post new threads

You may not post replies

You may not post attachments

You may not edit your posts

---

HTML code is Off

---