09 Cobalt LT White Faced 140mph Cluster For Sale
---
Recently bought a SS/TC cluster for my car, have no need for this cluster anymore, was used for 20k miles works fine, looks nice, looks good at night, make an offer, year of the cluster is 2009, will work on 2008's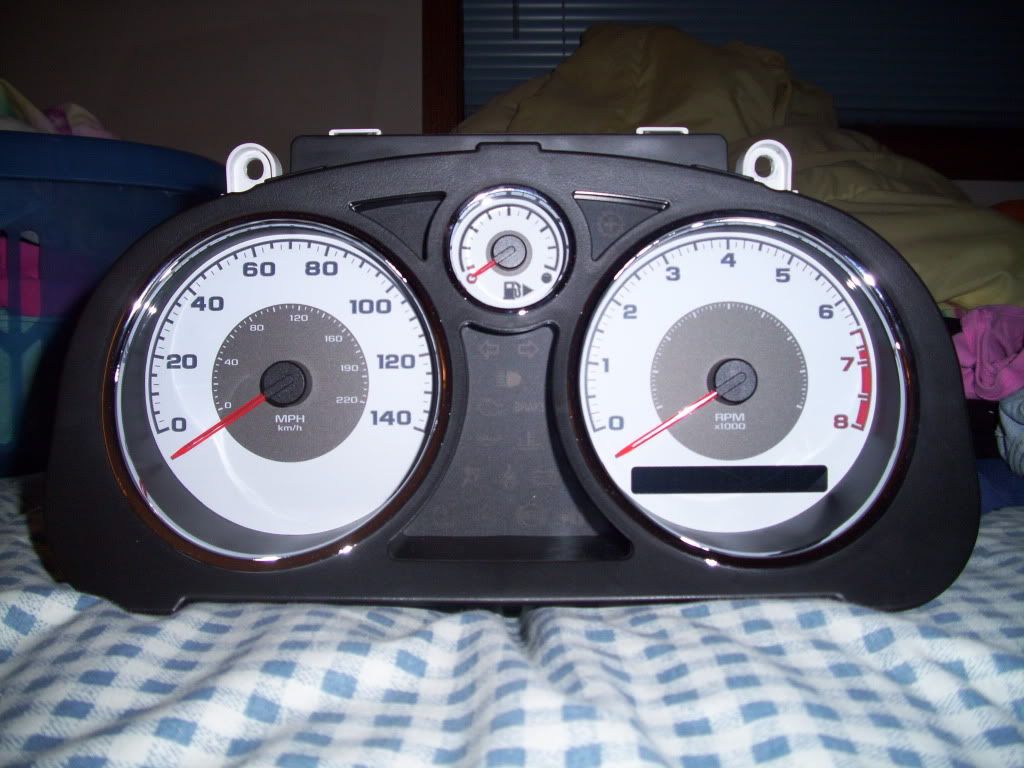 Mike
---
Mods: Airbox Mod, Muffler Delete, Wingless
---
Last edited by WhiteMamba; 04-17-2010 at

11:58 PM

.
Join Date: Jun 2009
Location: marshall virginia
Posts: 85
hey what does a new one run uy think it would work in a 07 ss/sc
Veteran
Join Date: Mar 2009
Location: Mayville WI
Posts: 567
I believe it would.
---
Mods:
Aeroforce Interceptor gauge, Eibach Sportlines, De-badged, 140 mph White Face Gauge Cluster, Silver Star Ultra Headlights, Injen CAI, CF Dash Trim, 5 Spoke Rims, Eibach 25mm Rear Sway bar, SS Upper Grille, Painted Black Bowtie, DC Sports Carbon Strut Bar, Injen Hydro-shield, Emergency Brake Boot, Blue Powdercoated Valve Cover, Black Dash & Center Council, Tsudo Catback, ZZP Downpipe.
It will only work in 08s and 09s not 07s.......


Mike
---
Mods: Airbox Mod, Muffler Delete, Wingless
Well i know you're gunna call me crazy but i paid 110 for my SS/TC cluster i was kinda hoping more in the higher range so i could get maybe at least half back, like 50+, idk


Mike
---
Mods: Airbox Mod, Muffler Delete, Wingless
I can understand why you would want to do that. I'd do the same thing. but the only thing i want is the white gage face out of it.
what cluster do you have now? If you have the base 0-120 you can change it but your speed will be off.......


Mike
---
Mods: Airbox Mod, Muffler Delete, Wingless
if i had the money i would get it but right now i dont
---
My sig thanks to Gcobalt
Posting Rules

You may not post new threads

You may not post replies

You may not post attachments

You may not edit your posts

---

HTML code is Off

---