Newcomer
Join Date: Jan 2010
Posts: 39
For Sale: 2005 Sunburst Cobalt SS/SC
---
Before I post this, you may notice this is my first post-
I've been a member of this site for a while, but I just lurk around.
I'm more active on some other sites that I cant mention on here.
But I'd still rather sell this to someone in the cobalt community rather than some random person.
2005 Sunburst Orange Cobalt SS/SC.
82,xxx miles.
Stock wheels, black with gold flake.
Upper and lower TC grille, painted black as well as the rear grilles.
15% tint all around.
Lowered on Sportlines.
Always premium gas.
Airbox mod.
3rd gen projos w/ 6000k hids.
Flawless interior.
Small scratch on the passenger door from being door dung, 90% could be buffed- I took it to a body shop the day it happened and it would have been taken care of but the body/paint person was off. I've been too lazy to go back.
Another small scratch from a shopping cart, right by passenger headlight, barely noticable.
Anything else is noticable in the pictures.
I'd like to ask for $12,000 which is less than what I owe, but the price is negotiable.
It was listed for $18,000 last June when I bought it, knowing the dealer- I got it for $13k.
But due to refinancing and some other jazz I still owe about 12.
I'd like to sell asap, I found my new car and they have it waiting for me until i get this sold.
But I dont want to be in too much debt when I go to buy a new car.
Contact:
[email protected]
(937) 509 0864, call/text
Since these pictures:
Lowered on Sportlines.
Emblems on the doors have been removed.
SS emblem on the lower grille.
All grilles are painted black.
And there are silver css.net stickers on the rear side windows.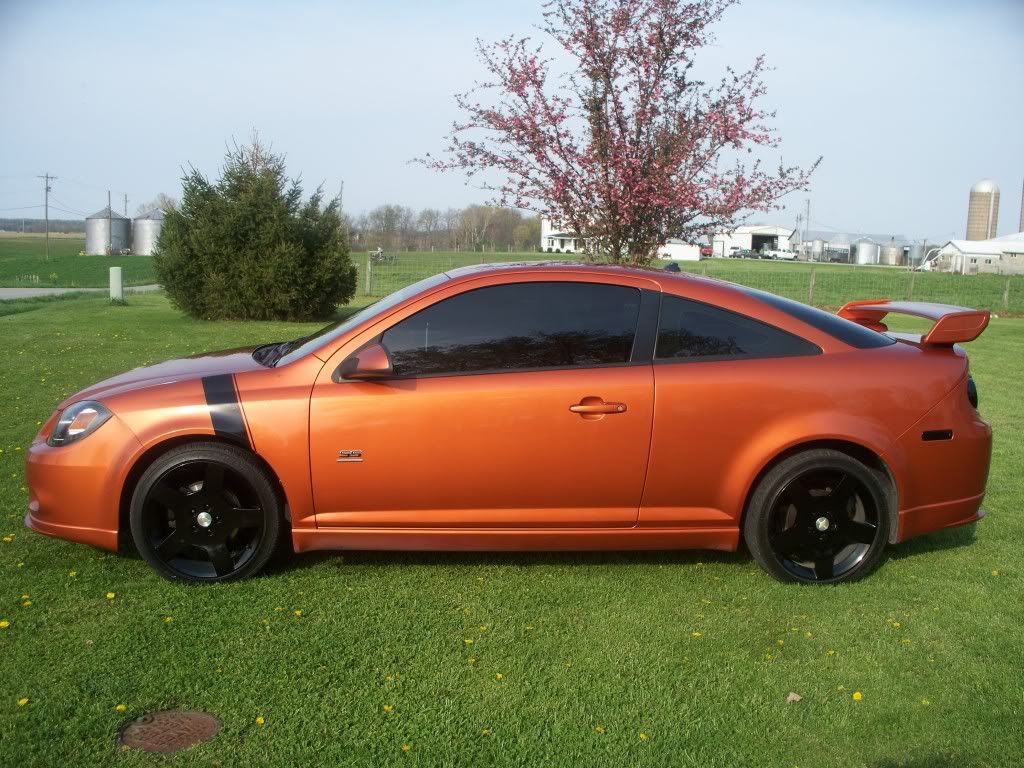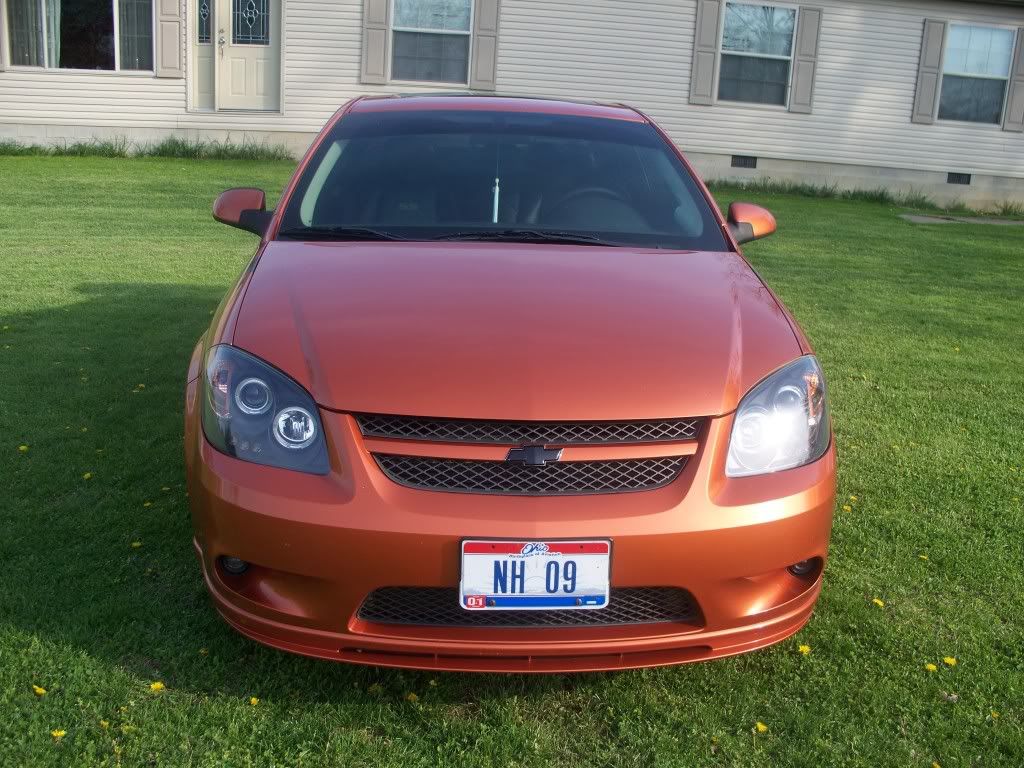 ---
Last edited by SS_NH; 06-26-2010 at

06:14 PM

.
i just read this on css good luck and welcome
---
My sig thanks to Gcobalt
Newcomer
Join Date: Jan 2010
Posts: 39
Thanks man, I've posted it everywhere.
For a while I sort've wanted to keep it,
but I just got a call back saying that there is an '09 summit white SS/TC waiting on me.. this thing needs out lol.
lol hell yea its sexy dont have the cash
---
My sig thanks to Gcobalt
Newcomer
Join Date: Jan 2010
Posts: 39
Doesnt seem like anyone does.
I'm trying to just get one of my friends to take over payments or something lol.
try parting it out then tradeing it on what you want that would be a good idea
---
My sig thanks to Gcobalt
Newcomer
Join Date: Jan 2010
Posts: 39
Well, parting it out would only get me like..
Idk, maybe five/six hundred max.
And trade in is only seven.
I owe 12, so I'm still behind lol.
well if you want the 09 you will go in the hole a little just think about it
---
My sig thanks to Gcobalt
Newcomer
Join Date: Jan 2010
Posts: 39
Haha, if I had some money saved up I wouldnt care to go in the hole.
But im only 18, and I work at kroger.. lol.
Being in the hole is a bad idea.
well man like i said Gl with the sale its a sexy car i would keep it lol but its your choice
---
My sig thanks to Gcobalt
Posting Rules

You may not post new threads

You may not post replies

You may not post attachments

You may not edit your posts

---

HTML code is Off

---