Mkulrey's Partout Thread V3 (LNF)
---
Time has come i HAVE no choice but to part out some parts. I am keeping the car but family comes first. below are the parts i have for sale. All parts are like new. never seen winter or salt. Car is garaged 95% of its life.
ZZP Intercooler (Updated Version) -
$300.00 + Shipping
Dual Interceptors (White) -
$375.00 shipped
- White, they work perfectly. Will NOT split.
Carbon Fiber OEM Hood (Carbon Creations) -
$350.00 Pickup Only
- Mint, No Fade/Cracks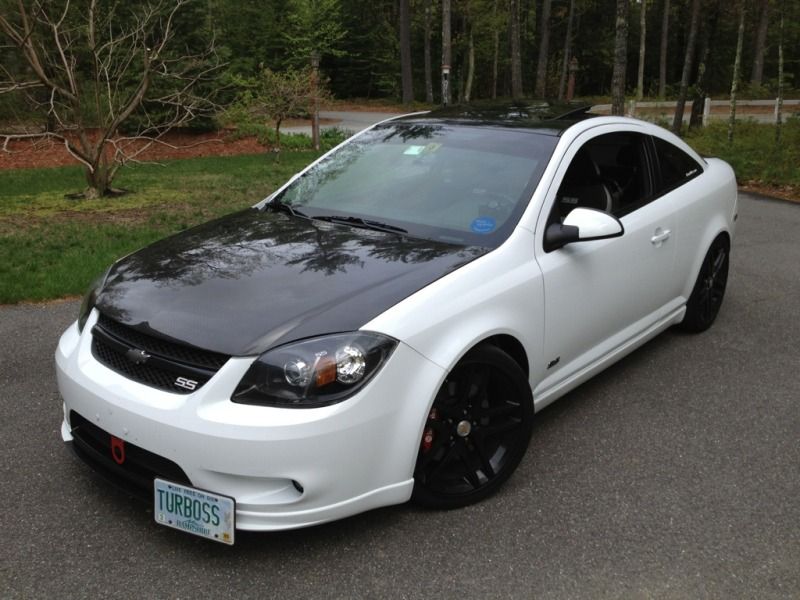 Carbon Fiber Front Bumper (One-Off) -
$300.00
- Has cracks in clear coat. Very strong and looks awesome.
B&G Lowering Springs -
$225 shipped
- Brand New Never Used
PM me or text me 6039691923. Im at work all day with nothing to do!
Wish I was in need of those. Hope all is well.
---
05 Mitsubishi Evolution 8
05 Chevy Cobalt LS (RIP 7/13/2013
)
99 Nissan Altima GXE (Daily)
99 Subaru Legacy (Daily)
07 Jeep Liberty Limited (No longer the tow truck for the balt
)
If you have questions and I'm not on please PM, notifications go straight to my phone 24/7.
My Showoff
Join YC on FB
Syndicate of Tuners.com
Veteran
Join Date: Mar 2010
Location: Dallas, Texas
Posts: 547
One off cant tell my secrets
Bump HOOD SOLD!
nope. western MD is only 9 hrs drive up!
Veteran
Join Date: Mar 2010
Location: Dallas, Texas
Posts: 547
do you have a pic with that front bumper on your car, or any car for that matter?
Bumper sold to batmobile who drove from MD to buy it.
thanks man!
Posting Rules

You may not post new threads

You may not post replies

You may not post attachments

You may not edit your posts

---

HTML code is Off

---