FS: Ultimate Headlight + HID/LED Setup for Newbies!
---
Maybe not ultimate but they look damn good. I have for sale Some BRAND NEW never used Blacked out headlights with Tinted SS Lenses. No Leaks obviously. I Went a step forward and installed Bi-Xenon HIDs means you have HID Lows and REAL HID High beams. These bulbs do not telescope people. These tilt giving you a real high beam pattern unlike the cheap telescoping bulbs. Ive Pre-wired the Bi-Xenon harness for you as well. Also Ive installed and PRE-WIRED Switchback LEDs. There white when on and blink amber when your turn signal is activated. What does this mean for you!? Means simply plug the headlight harness into the OEM harness and your good to go! Reason for sale is I was going to put them in my car forever ago and now they just been sitting.
For The Lazy People:
------------------------
Brand New Blacked Out Headlights W? Tinted SS Lenses
Pre-Wired/Installed Bi-Xenon HIDs
Pre-Wired/Installed Switchback LEDs
Ballasts Included
PnP Out of the box!
Asking: $339.99 + Shipping (Insurance, Tracking, Paypal Fees Included)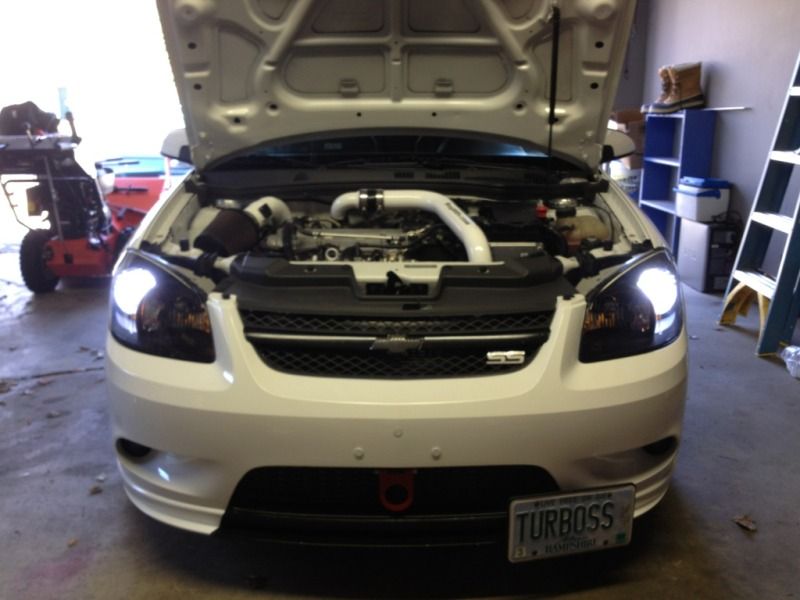 Join Date: Jun 2009
Location: marshall virginia
Posts: 85
but if you have the led turn signal wont you need to install a resistor to prevent fast flash cuz i have led rear lights and they fast flash and i have the led 3rd light and lp lights and reverse lights and side marker i love all the led but dam if im putting in a ballast to controll fast flash hahahah
---
Last edited by yellochevy; 04-27-2013 at

05:41 PM

.
The resister is PRE INSTALLED you can see it in the pics. Im unsure what your asking...

Join Date: Apr 2013
Posts: 279

Join Date: Apr 2013
Posts: 279
yo yo yo.
do you sell just the LED's to replace the amber turn signals?
if so,

how much?

---------- Post added at 08:40 AM ---------- Previous post was at 08:39 AM ----------

I have 6000k 55watts and i'm tired of the stupid amber messing up my look.
---
2010 Cobalt 2LT Sports Package
2.5% tint all the way round.
SUPRRAAACHARRRGGEDDD
2.9 pulley, 60# Injectors, Injen 2.5" intake
55 Watt 6000K Hi/Lo HID's
35 Watt 5000K Fogs
Black SS 17" Wheels
Debadged
Spyder 3" Carbon Fiber Antenna
YAKIMA ROOF RACK WITH 40" LIGHTBAR
2.5' ZZP DP
Full set of Black Recaros
Eibach sportlines for teh low.
Front and rear SS lips
Posting Rules

You may not post new threads

You may not post replies

You may not post attachments

You may not edit your posts

---

HTML code is Off

---