Various Parts for Sale
---
Name: Jason (rains_crusader)
Location: Northeast Indiana
Contact Information: PM for payment info through PayPal.
Description of item/items: Reply in the thread for more info about any particular item(s)
Price - all prices posted do NOT include shipping. All parts are sold "as-is" please ask any questions you have prior to buying.
I have several parts sitting around. I need to start clearing this stuff out.
05-06 Leather and polyurethane steering wheels both with cruise and radio controls. The leather wheel has some wear in a few areas but still looks good. no rips or cuts or anything too gnarly. Poly wheel is in great shape. Airbag 05-06
Leather wrapped wheel - SOLD
Polyurethane Wheel - SOLD
Air bag - $80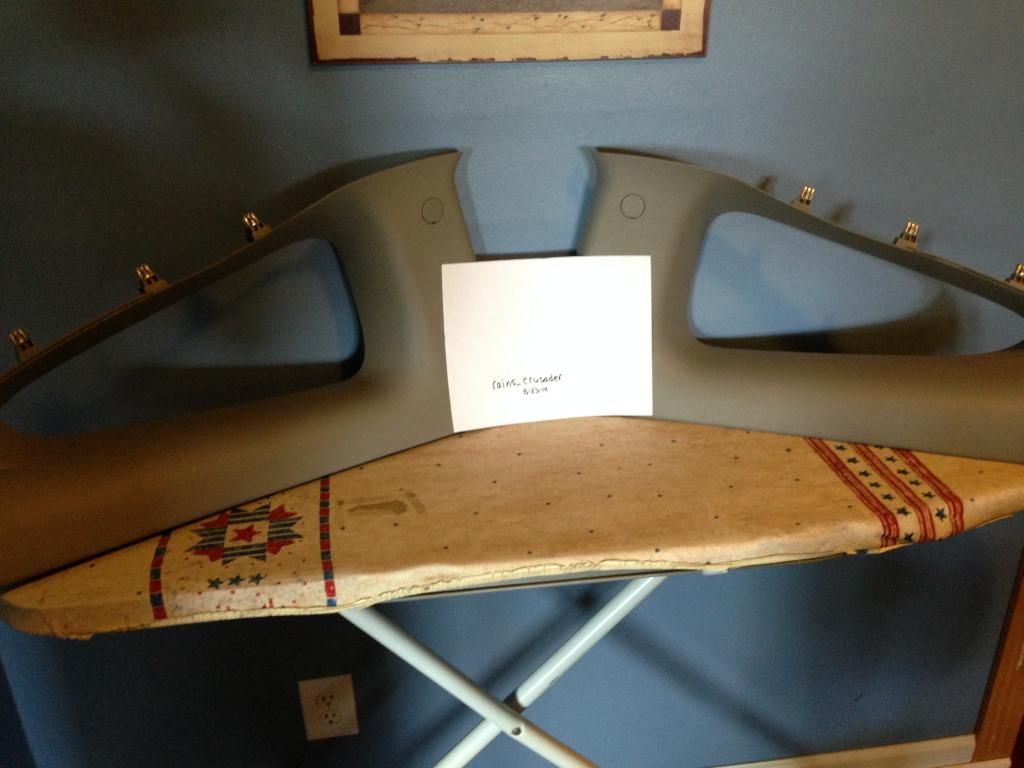 Quarter window trim L+R - Gray Both are in good condition
$15 a piece or $25 for the pair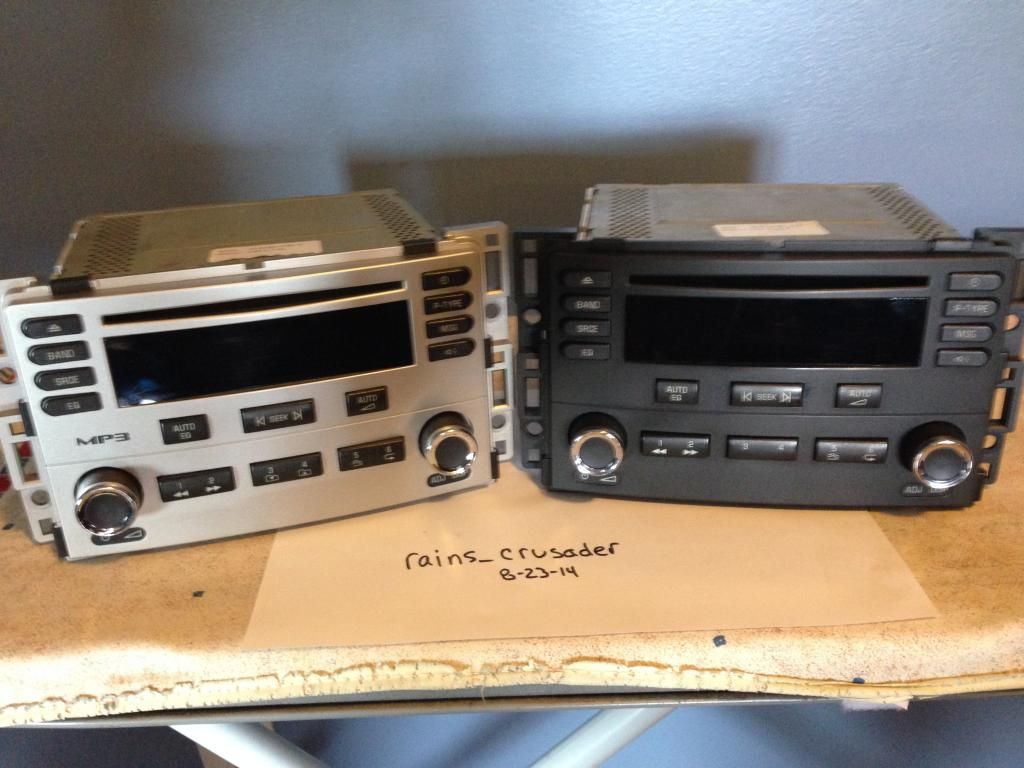 05-06 radios Silver and Black.
The silver faced radio is in great shape and works as it should. The lights have been changed to white LED's with blue silicone caps. The result is a light blue color or you could remove the caps and have white backlighting.
The black radio's backlighting doesnt work but the buttons are perfect and the faceplate is in good shape. This would be perfect for fixing your peeling radio buttons or changing from silver to black radio face by swapping your faceplate circuit board. I will ship you the entire radio or just the face. Shipping only the face would weigh less and probably cost less to ship.
Both radios are XM capable. I will unlock these radios prior to shipping for an additional fee of $20. All you'd need to do is plug them in and turn the key and your VIN will be learned. This would save you a trip to the dealership for programming.
Silver radio " option code U S 8 " - SOLD
Black radio " option code U N 0 " - SOLD
VIN clear/Programming now included with sale of radio(s)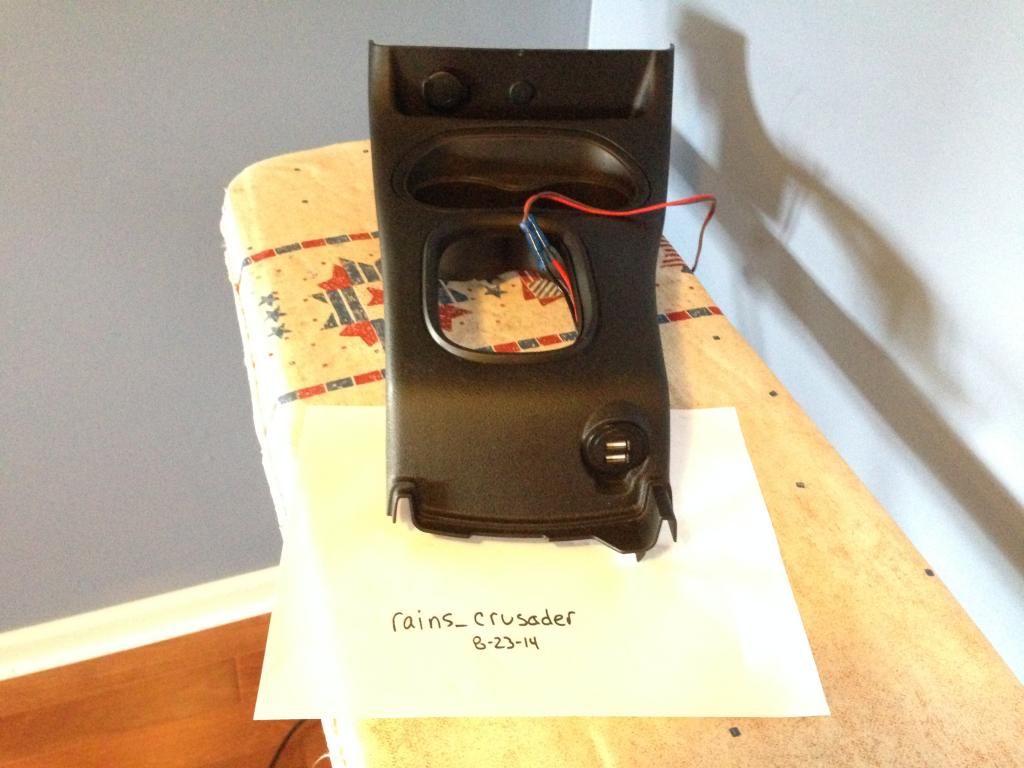 Black console trim for automatics. I removed the charge port and installed a dual usb port. Cup holder, rubber insert and Quick connects are included.
Black Console Trim with USB port - $20
05-06 Cruise control switches. These switches worked fine when i swapped them out of my poly wheel. I think the lights are burnt out though. I will also include the steering wheel harness/horn brackets.
Switches/harness - $10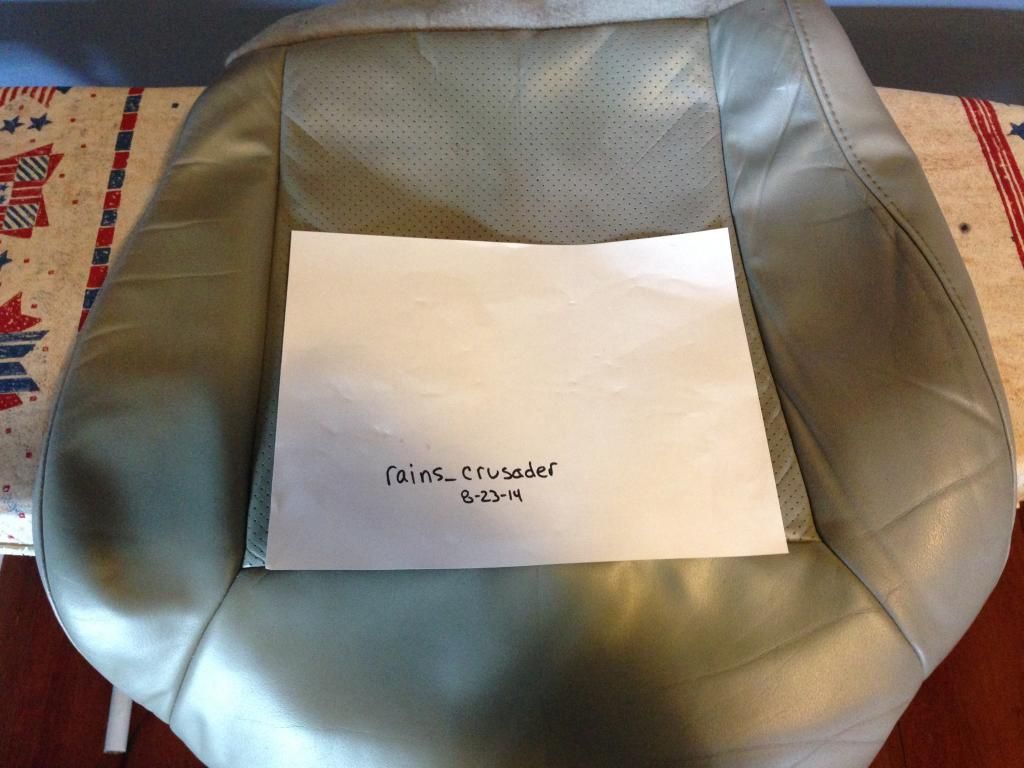 Drivers side gray leather seat cover. It has a few marks on it bit otherwise in great shape.
Seat cover - $25
Sedan rear seat bottom gray leather cover. This cover has 3 small cuts on it but otherwise is in great shape.
Rear seat bottom cover - $40
Horn works as it should - $5
iSimple Gateway harness for 05-06 I have an extra aux-input wired into this harness. Works as it should - $10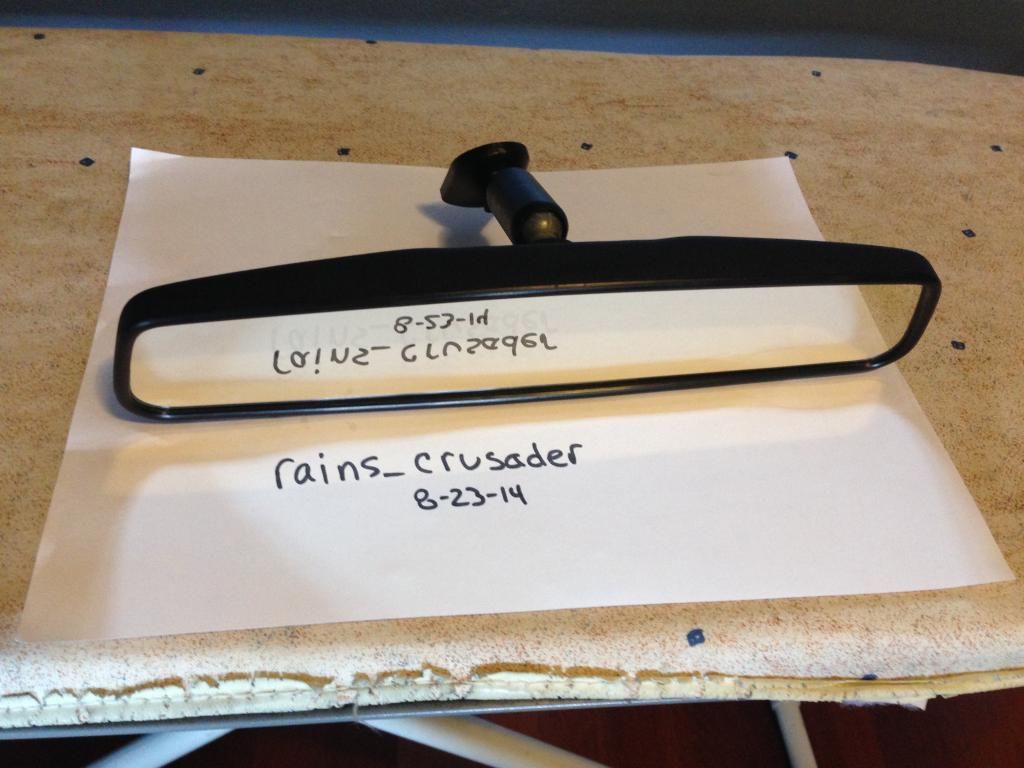 Rear view mirror is in good condition - $5
---
Last edited by rains_crusader; 11-01-2014 at

07:29 AM

. Reason: update listing
Polly wheel is SOLD
---------- Post added at 03:14 PM ---------- Previous post was at 01:34 PM ----------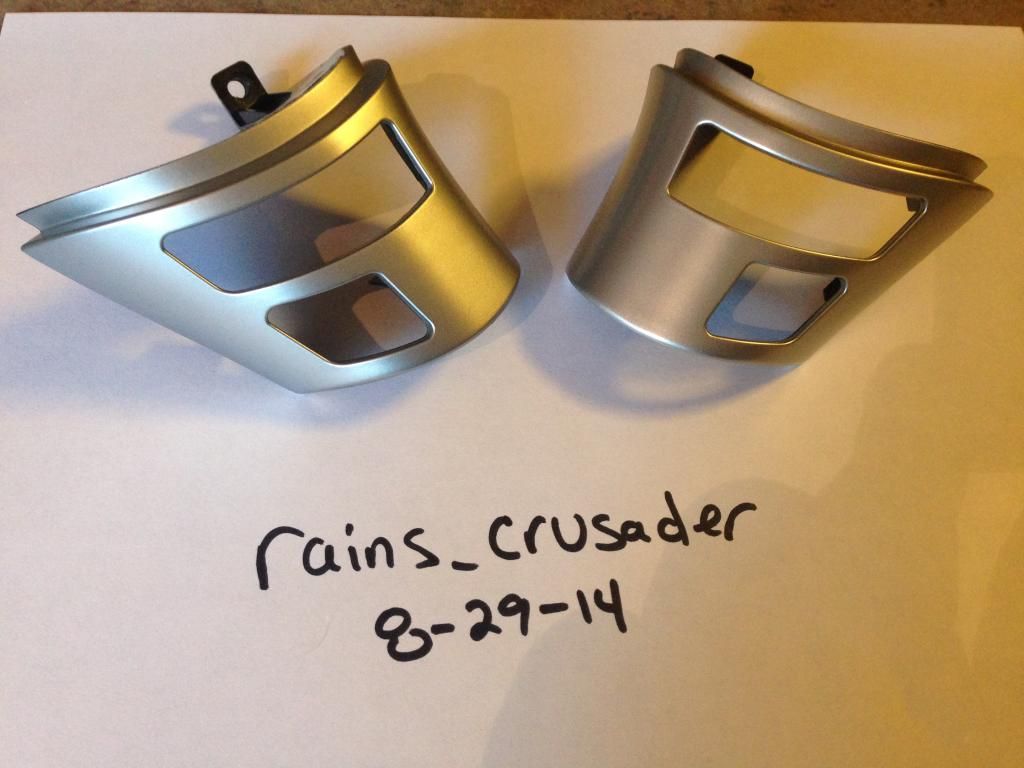 Saturn Aura,Chevy Malibu, Pontiac G6 steering wheel switch bezels. These will not work in the Cobalt/G5. They are in great shape - $10
---------- Post added at 04:13 PM ---------- Previous post was at 03:14 PM ----------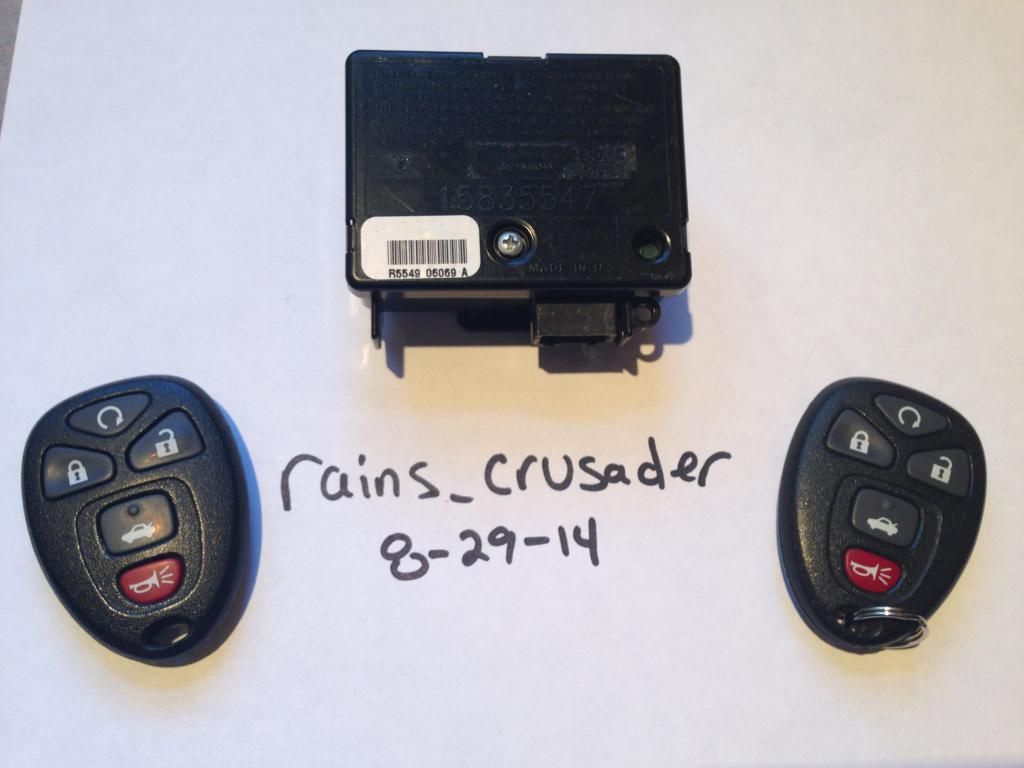 This is a Keyless entry module part "15835547". It is used for Buick Terraza 2005-2007, Chevrolet HHR 2006, Chevrolet Malibu 2004-2006, Chevrolet Uplander 2005-2007, Pontiac G6 2005-2006, Pontiac Montana 2005-2007.
I was trying to get factory remote start working in my 05 Cobalt. This receiver has the same connector style as the 05-06 Cobalt. So, I bought this and gave it a try since it recognizes the remotes with the start button. It does work in the 05-06 but you must use the remotes (22733524) that are pictured with it if you plan to use it in your 05-06 balt. I had been using these remotes with this RKE module until last weekend when I put my original unit back in and went back to my other remotes. These remotes are programmed to this module so, if you need a replacement module or remotes, you could buy both, swap them out and save a trip to the dealer. This set-up will NOT enable remote start. I will cut a deal if you buy all three pieces or I will separate.
The remotes are part# 22733524 They are used for Buick Allure and Lacrosse 2005-2009, Chevrolet Cobalt and Pontiac G5 2007-2010, Chevrolet Malibu 2004-2012, Pontiac G6 2005-2010, Pontiac Grand Prix 2005-2008, Pontiac Solstice 2010
Remotes - SOLD
RKE Module - $30
I bought these from eBay. 2 empty cases and button pads - SOLD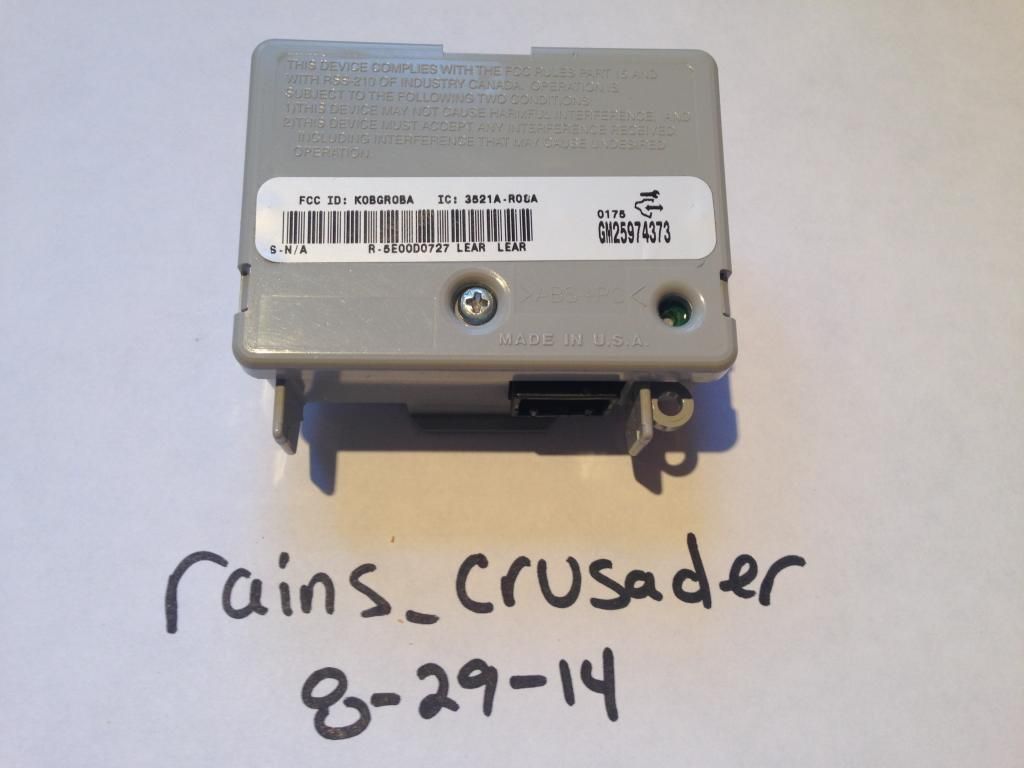 This is an RCDLR/TPMS module part# 25974373. it works in Chevrolet Cobalt/Pontiac G5/G6/Solstice 2008-2010, Chevrolet HHR 2008-2011, Chevrolet Malibu 2008-2012
Its brand new - $40
---
Last edited by rains_crusader; 11-01-2014 at

07:39 AM

.
I've decided to include the programming/VIN clear with the sale of the radio(s). If anyone wants any of this stuff, make offers. I'm going to list it all on eBay soon.
---
Last edited by rains_crusader; 09-22-2014 at

07:31 PM

.
Leather Wrapped Wheel is SOLD
Silver radio and black radio face are SOLD.
I can still do programming for radios. If you have recently bought a replacement for your car and need it programmed, I charge $25, you pay shipping both ways. I can also do keyless remote programming for the 05-06 Cobalts. Send me your RKE module and remotes, I'll program them and send it all back for $25. You pay shipping both ways. Keep in mind, some replacement/aftermarket remotes from eBay claim they will work but some of them do not. You're better off buying genuine GM for replacements (new or used).
---------- Post added at 05:34 AM ---------- Previous post was at 05:31 AM ----------
Ebony armrest, cup holder, arm rest bracket and bolts - $80 + shipping
This arm rest is in great shape. I bought it and held on to it when I was shopping for a TC-sedan. It's just been sitting in the garage.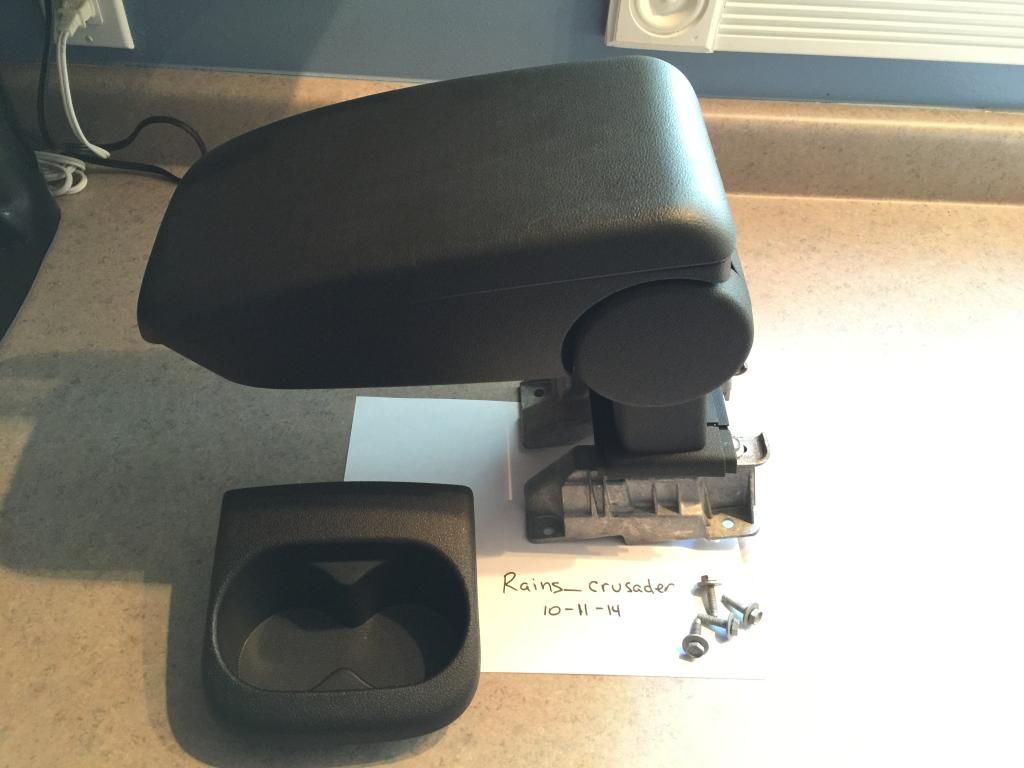 ---
Last edited by rains_crusader; 11-01-2014 at

07:46 AM

.
Willing to make a plug and play connector for my 04 Redline to 07+ radio? Price?
---
2009 Cobalt LS XFE (F23) Victory Red
YYZ V.3 Springs, Koni shocks/struts, Powell XXX rear swaybar, Brembo brake swap, 5 lug conversion, Ion Redline wheels, SS/SC interior swap including power conversion, K&N intake, Trifecta tune, Ark Performance N-II catback, Ark shorty antenna, SS body kit, Powell F23 rotated mount, LNF rear mount, Powell CABs
Soon to come- EFR 6758 turbo kit and make Retro Headlights.
Various Parts for Sale
---
What do your ion radio connectors look like? Do you have a pin out for your radio? Does your ion have stock amplifier?
Sent from
AutoGuide.com Free App
---
Last edited by rains_crusader; 11-01-2014 at

01:45 PM

.
Posting Rules

You may not post new threads

You may not post replies

You may not post attachments

You may not edit your posts

---

HTML code is Off

---