Forum Regular
Join Date: May 2006
Posts: 85
20" Chrome KMC 137 Theory Rims/Nitto Tires
---
20" Chrome KMC 137 Rims 5x110 Bolt Pattern So for SS's
They were only used for one summer and saw 2,000 Km's
Great condition
They come wrapped in Nitto 555 Rubber
225/35/20
This Rim and Tire Packedge cost me $3600
Selling for $2499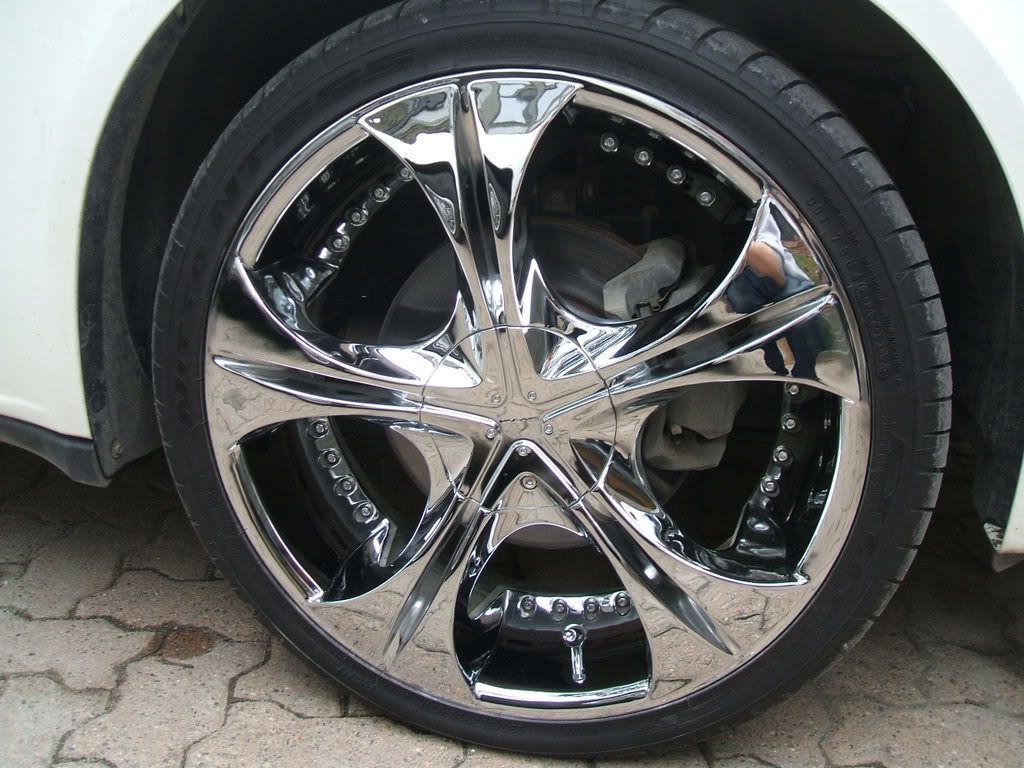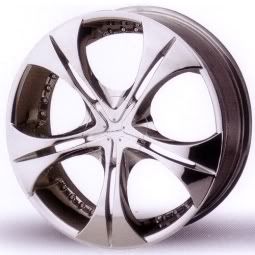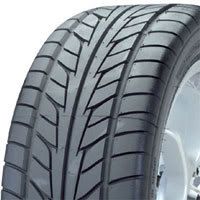 ---
2006 Black 2.2L
CM Lowering Springs
AEM Cold Air Intake
2.4L Manifold Swap
GMPP Extrude Honed Header
GMPP Performance Exhaust
DC Sports Strut Bar
18" CR Hype Rims
---
Last edited by Jonno88; 04-07-2008 at

10:04 AM

. Reason: Posting Pics
you need to post pics....your thread failed w/ no pics...you should drop 1000 bones just for not posting pics. then maybe someone will buy 20's for a cobalt
---
I'm A Cocky MOFO
Me Bench Pressing
...............:o
[][][]=\\=(>_<)=//=[][][]
................|
.............../ \
Forum Regular
Join Date: May 2006
Posts: 85
haha, i get a kick outa you, you know everything, i forgot. And I was going to post pics today, just ddnt have them lastnight.
---
2006 Black 2.2L
CM Lowering Springs
AEM Cold Air Intake
2.4L Manifold Swap
GMPP Extrude Honed Header
GMPP Performance Exhaust
DC Sports Strut Bar
18" CR Hype Rims
Not my style..too much of a luxury look to them....they are a nice rim though
lol, and after the thread with people shanking the 20" rims
Forum Regular
Join Date: May 2006
Posts: 85
Well they are ment for a cruiseing car, not for a guy who wants speed on there car I will say that, they aer heavy, but 20"s do look nice on a balt, lots around here with them.
---
2006 Black 2.2L
CM Lowering Springs
AEM Cold Air Intake
2.4L Manifold Swap
GMPP Extrude Honed Header
GMPP Performance Exhaust
DC Sports Strut Bar
18" CR Hype Rims
Posting Rules

You may not post new threads

You may not post replies

You may not post attachments

You may not edit your posts

---

HTML code is Off

---