Billk's forsale thread.......
---
Hey guys. Im selling my car here soon and would like to get rid of a few things.
I made a set of black housing lights a month or so ago and would like to sell them for $50 plus I would need your head lights to put back on my car. One little spot that got messed up when putting them back together but its not that noticable.
I also have the system I had in the car( I dont have pics right now because Im moving and my camera is in a box)
They system is'
1 12" pioneer sub with custom made box(not finished yet)
800 wattt Power Bass amp 2 chanel
all the wires needed to hook it up to the car.
and the line out converter so you can run the system with your stock head unit.
Im asking $125 for all of it.
all less then a year old.
I also would like to sell the custom intake I made. The black pipe with the red couplings made to fit the 2.2. asking $35 plus shipping.
And last thing. Wiring harness for after market headunit for the LS $25 shipped.
If anyone wants pictures I will have to take them with my phone and post them.
Please pm me and let me know if your interested.
Thanks Bill
---
Cobalt Master
Join Date: Sep 2008
Location: Albany NY
Posts: 1,969
where did you want the yourcobalt.com sticker
i want a few of them
The headlights are clean. I can has a pic of the minor blemish? and there's not major stone chips or anything on them right and as far as water they're sealed up? And who goes without headlights while they ship lol
---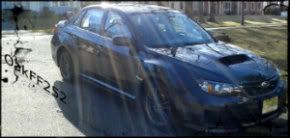 RIP Cobalt Totaled Sept. 2011
Current Car 2011 WRX
Project Victory_Red_SS
Keep the dream alive.
sorry guys everything is sold.......
---

Join Date: Oct 2004
Location: Southern California
Posts: 1,651
Closing the thread since everything has been sold
Posting Rules

You may not post new threads

You may not post replies

You may not post attachments

You may not edit your posts

---

HTML code is Off

---