Nashville Tennessee 2/20/2010 Meet
---
I am having the second annual Nashville tn meet I have a thread over at css.net here it is everyone should check it out!
Nashville Meet-2/20/09 - Cobalt SS Network
Nashville Meet-2/20/10
--------------------------------------------------------------------------------
Its about that time for all the Tennessee people to get together for a meet. I have an update of what we will be doing this time the map is on page 22 about half way down the page and the meeting address is 2320 Two Rivers Pkwy
Nashville, TN 37214(might change very little but thats pretty well set route so far. You will be able to see people there cause me anda few others will be arriving about 30 minutes to an hour early. Put your name down if you are going to go and more details will be available soon.
1. bigmacss/sc
2. Cobaltss89 +10
3. IdreamofYenko +5
4. emiller
5. 06COBALT
6. 05lscobalt
7. Jsavage
8. Hotpants08
9. MexicanCobaltDriver
10. Wickedss2005
11. rkenny97
12. Cptnsweet
13. AedioN
14. kolt
15. Cobaltdude06
16. NVMYCOBALTSS
17. HHRSSouth
18. Hunny_Bunny
19. TurboDSMSSCobalt
20. ecotecpower
21. JRANGER
22. skeet skeet bro
23. yelloeye
24. iceman 06
25. halfcent(moderator)maybe
26. 08inbama
27. Memphis G5 +2
---
Last edited by XFE; 01-13-2010 at

02:20 PM

.
Well dang man I'm sorry about that that's why I made it for a couple months away so people can try and get off
There is some people coming from Alabama to it as well
Anyone planning on coming tp this if you check out the front page of css.net you will notice that its on the front page and we are about 1 or 2 away from having 50 cars coming and its still a month away. So it would be something great to come to and be a part of!
Try Postin info here, instead of directing them to ****.net

I only count 27 on that list....




---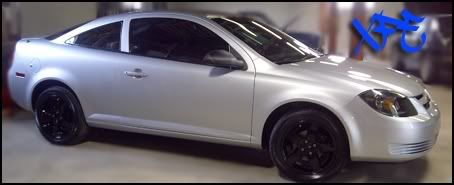 alright and there is some people that don't have accounts on there so that's what the plus signs mean so it adds up to about 47 or 48. Plus I do all this on my blackberry so its hard for me to type a lot lol but ill try putting the information on here about it
im here and im there but you know that already lol
---
2006 Cobalt LT
Black X-Ray Edition
New straight through design muffler
Ebay Cold Air Intake
Front Badge Brushed Alum Bowtie w/ Autobot Transformer
Billet Grille
Tinted Tail Lights
Tinted Side Markers
Tinted Reverse Lights
Rear and Side Emblem Debadge
Strut Bar
Eyelids
Lol yeah I know clay haha copy everything off the other site and post it on here since it would take me to long to type it in on this site so would you copy all the information about the meet and post it on here please lol
Posting Rules

You may not post new threads

You may not post replies

You may not post attachments

You may not edit your posts

---

HTML code is Off

---