Forum Regular
Join Date: Jan 2008
Posts: 106
Cutting springs - lower the rear only
---
Ok, there is enough discussions on this. I know that is not a good thing to do. It changes the spring rate, etc, etc.

Most guys who do that want to because they want to drop their car super low, and/or don't want to spend the $$$ on springs.

I'm not looking to drop my car to the ground. I just want the rear to drop a tiny bit. Just like if my chubby friend was to ride in the backseat. I think the car looks "balanced" instead of the rear hike up.

With my friend in the back, the ride is not bad. Just like stock.

1. What do you think?

2. What if I was to take a few mm off the rear coil spring?

3. Do I take off from the top of the spring or the bottom?
---
2008 Cobalt Sedan LT automatic
My springs are cut, front & rear... yeah, my car is pretty low (gonna go lower in the front soon-maybe the back, idk) but that's how i want it. Ok, so every1 says not to cut them... ive been doin the spring-cuttin thing for a long time & ive never had issues... BUUT anyways... one of my friends did my cuttin for me & i cant give you specifics b/c i wasnt there, but i can prob get up w/ him (he lowers all kinds of cars/trucks-minitruckin guy) and get you some info... my car rides great, no popin, sure it bounces a bit, but no worse than my lowering springs on my other car--which to a lowrider-girl like me, springs are a waste of money, lol... If i remember right, i THINK he cut from the bottom... BUT DONT QUOTE ME ON IT, OR DONT DO IT B/C I SAID THAT, lol... I could b wrong, but when i had my rims off the other day to paint my drums I noticed the bottom looked cut... if i remember right... haha
I got dropzone springs for 99 dollars that drop the same amount
wow thats cheap! how are they?
I have sportlines on my car and I love them. They cost me $130.
---
Injen CAI/SRI Intake/2.25" Custom Catback Exhaust/Eibach Sportline Springs/17" Drag Concept Rim/ARK Shorty Antenna/Black Out Tail Lights, Side Markers, 3rd Break Light
2006 Black LS
Quote:
I have sportlines on my car and I love them. They cost me $130.
where did you get them at?
---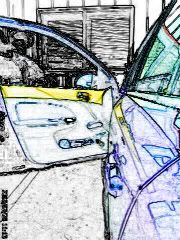 Quote:
where did you get them at?
I bought them off someone. They are in good condition and the mileage was low so I couldn't pass it up.
---
Injen CAI/SRI Intake/2.25" Custom Catback Exhaust/Eibach Sportline Springs/17" Drag Concept Rim/ARK Shorty Antenna/Black Out Tail Lights, Side Markers, 3rd Break Light
2006 Black LS
zenn lowering springs from a seller on ebay




I have dropzones too they are good so far no complaints wanna go lower though wanna see how it looks with 18's then go from there
Posting Rules

You may not post new threads

You may not post replies

You may not post attachments

You may not edit your posts

---

HTML code is Off

---