Suspension!!!!!
---
is it true that when you are putting lowering springs that you have to put shocks and struts too because the stock ones we have on are too weak? and i also have a really stupid question do you have to buy both shocks and struts or is that something that comes together sorry ppl just learnin. plz explain thnx
With lowering your car it is going to cause the stock shocks and struts to wear out faster. And you can buy the shocks and struts seperately if your going to do this i would recommend the KYB brand they seem to ride rather well in my opinion
Cobalt Master
Join Date: Aug 2009
Location: Bk, NY- USA
Posts: 1,648
koo thnx man i already have em on though but here comes the worst part i think well i knw most ppl are goin to say i shudnt of but i got some dropzone springs is that bad?? i knt go too xpensive but i knt go too cheap too huh knw of ne brands??
man i wish i had 1000 just lying around id glady put coilovers lol
I have the Eibach sportlines and its dropped just enough for me.
Cobalt Master
Join Date: Aug 2009
Location: Bk, NY- USA
Posts: 1,648
nah actually ive had these for a while alrdy id say going to a year and they havent given me any trouble but last night i was reading bout having to change ur shocks and struts and thought to myself f--k now ima have to buy that now but bout much though i mean anyone knw of any good cheap ones that ill be safe with
the stock ones are fine for awhile, they will just wear out faster, I am gonna replace them with the 2009 turbo balt set




moved to suspension thread.


And ya your stocks are fine for a while...im about 10,*** miles on my stock and there fine.




---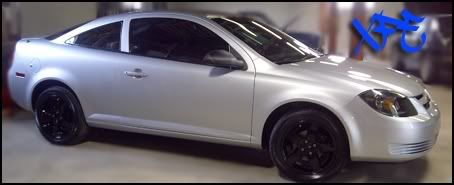 Posting Rules

You may not post new threads

You may not post replies

You may not post attachments

You may not edit your posts

---

HTML code is Off

---