Help W/ Tire Size
---
I got some new rims for the balt and was wondering what size tires i need i have heard two different sizes and just wanted to know which one. I have 20 inch wheels and have heard that 225/35/20 and 225/30/20 will both fit but i dont wanna have any issues w/ rubbing. Currently i'm lowered on eibach sportlines, soon to be bagged so if that helps. Im looking for any info thanks.

I know that large wheels are not widely accepted here but please don't leave comments that "they are to big" or "not my style" or such. To each their own
I honestly don't know man....I honestly like a little bit of meat on my tires so i would go with 35 if they would fit. you know what i mean.




---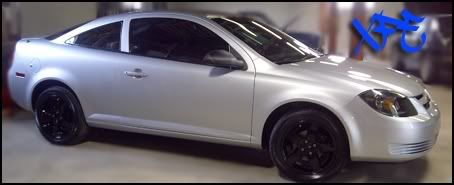 yeah I agree with drift. Plus it looks super cool! Haha
---
2006 LS coupe, tint, 18'' DR9 wheels, Eibach Sportlines, 12'' rockford sub w/600w rockford comp amp, alarm and so much more to come.
if you're going to do it, do it right...
---
2010 Cobalt SS: Full Bolt-Ons, tuned. -- Sold.
2014 WW Evo GSR: S/S & Interior Package
My bad, couldn't resist... but yeah agreed with gCobalt05 on the site. Check that vs your current stock tire to see how much the difference between 30 and 35 will throw off your speedo, won't be a lot but check it out.
---
2010 Cobalt SS: Full Bolt-Ons, tuned. -- Sold.
2014 WW Evo GSR: S/S & Interior Package
there is a formula to figure out the speedo thing. car came with 17's i assume? measure it in mm to figure out the height of the aspect ratio (side wall). so every inch is 25.4mm, you have a 431.8mm wheel. the 20" wheel is 508mm. now you have to add the tire size to see what is going to get you closest overall diameter to the 17" with stock tires. for example, a 225/40/r20 is going to get you this: 225 x .40= 90mm. 90mm is the height of your side wall. add that to your 17" wheel 90 + 431.8 and you have 521.8.
so your wheel now from tread to tread has an overall diameter of 521.8

add your 90mm sidewall to 508mm and you get 598mm. that's a huge freakin' wheel! so you will have to try a different aspect ratio. 225/30/r20 is like a rubber band but we'll give it a shot just for theory. 225 x .30 = 67.5 add that to 508 you have an overall diameter of 575.5
get where I'm going here?
using a tire with a low aspect ratio is going to be a bumpy ride.

as far as the rubbing thing, you'll most likely need to modify your inner fender linings. if you're bagging it, you won't be able to drive it deflated anyway because the cv joints won't be able to handle the angle. I'd say you're pretty safe with 20's, it's been done plenty of times.
---
Thank you all for your help after much deliberation i have decided to order the 225/30/20 tires should be here this week. Again thank you to all who posted it was a BIG help. I'll post some pics up when i get em on .....damn NY winters might be awhile
Posting Rules

You may not post new threads

You may not post replies

You may not post attachments

You may not edit your posts

---

HTML code is Off

---