Newcomer
Join Date: Oct 2009
Posts: 12
Axle Question!
---
The other day we got about a foot of snow where I live and I got stuck having to drive my balt on the unplowed roads. I made a turn and slid it into a curb resulting in a twisted control arm and what I believe to be a broken axle. This is where my question comes in:

So my axle does spin when in gear but it does not turn the hub. My question is, would this be a result of a broken axle or hub?
Sounds like the Hub to me...but i would probably have it checked it...




---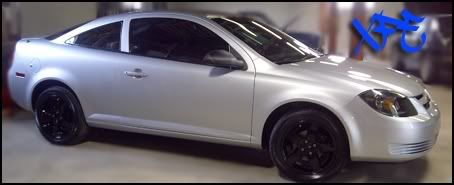 Newcomer
Join Date: Oct 2009
Posts: 12
Well Im going to pray its just an axle being an axle is only 70 bucks where as the hub is 350.
hold on....let me find something, let me guess, you have an ss/sc right




---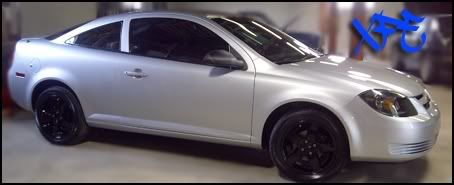 my guess is what happened is the control arm broke leaving the remaining force from the impact to smash into your cv joint breaking the cages. you more than likely also broke a half shaft mount. the car shouldn't move if you broke your passenger side axle.
---
Newcomer
Join Date: Oct 2009
Posts: 12
Yeah it's an ss/sc. It was the driver side that twisted though. From what I can tell it just looks like the aluminum control arm twisted and broke the wheel bearing or axle due to the fact that there is grease all over the axle shaft where it inserts into the hub. The catch here is that the car moved after the accident along with the day after. It was the second day after where I was pulling it out of the driveway that it moved about 10 feet then just stopped moving and made a weird grinding sound whenever I let off the clutch. The axle spins on the driver side all the way to the hub but doesn't turn the hub.

So here's some cliff notes:

SS/SC
Control arm twisted grease from what appears to be hub bearing all over.
Drove up to 2 days after accident then suddenly stopped
Grinding noise.
Axle spins out or tranny all the way down to hub but doesnt turn hub.


My educated guesses:
Axle shaft broke where it connects to the hub causing the hub not to turn
Wheel bearing or internal hub parts broke causing same effect.
Sound right?
sounds right! if you have a limited slip the car won't turn unless both wheels have a load, so they both need working axles!
let's see some pics!
---
Newcomer
Join Date: Oct 2009
Posts: 12
Well I tore the axle apart today and the damage isn't to bad. It ended up just being a twisted control arm and broken bearing cage. Thank god that's all it was. It's a whole lot cheaper then a new hub considering I found a control arm for 60 bucks and the axles are 70.
Posting Rules

You may not post new threads

You may not post replies

You may not post attachments

You may not edit your posts

---

HTML code is Off

---