Newcomer
Join Date: Dec 2009
Posts: 11
Which Tires Should I Get :/
---
i just got all my upgrades and all I do is spin tires I need new ones any suggestions??
cheap ones....so when you replace them there isnt that big of a hole in your wallet
---
get slicks, they will spin haha, seriously I'd get michelin pilot sports or goodyear eagles




Newcomer
Join Date: Dec 2009
Posts: 11
Quote:
get slicks, they will spin haha, seriously I'd get michelin pilot sports or goodyear eagles
i was lookin at toyo or yoka whatever tires lol are they any good?
Quote:
get slicks, they will spin haha, seriously I'd get michelin pilot sports or goodyear eagles
Lasted me 20,000 miles and are pretty expensive.
Never again!, will I buy those! lol
---
2006 Cobalt: Bolt On's
Contributor
Join Date: Oct 2009
Location: Conneaut, Ohio
Posts: 273
Quote:
get slicks, they will spin haha, seriously I'd get michelin pilot sports or goodyear eagles
to hell with goodyear tires. I have brand new all seasons right now and they get very poor traction on wet/slick roads.
---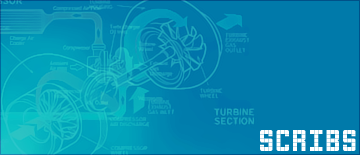 2006 Chevy Cobalt 2LT Coupe - Majestic Amethyst Metallic - Auto Trans
Factory- power windows, power locks, keyless entry, sunroof, chrome exhaust tip, leather steering wheel, leather shifter, white face gauges, fogs, and spoiler
Showoff Thread
Forum Regular
Join Date: Dec 2009
Location: 'burg, MS
Posts: 111
you want track tires try the new nitto nt05r
---
09 Strawburry Cheesecake Box

Flat Broke Mafia member #1
www.flatbrokemotorwerks.com
goodyear tires...ehh so so

a little pricey sometimes
---
mods... tinted taillights, 1000 watt alpine mono amp, 2 10 inch alpine type "r" subs, basspro slot ported box, xm radio, alpine 6x9 rear speekers, alpine 6.5 front speekers (both type "s",09SS front bumper and lip,black factory headlights, 12k foglights, 10k headlights, slp catback,fe5 suspension with sportlines,black carpet, painted plastics (black) huge custom pink monster sticker... and ofcourse.... BLACKED OUT!
Levee

Join Date: Aug 2009
Location: Battle Creek, MI
Posts: 3,210
The GY Eagle GTs I have for snow tires aren't too bad, they were $135 a piece though.

I recommend Yoko's. The Parada Series 2 (the ones I have) are actually really nice for their price. Have GREAT traction on dry and wet roads. Good ratings on them too.
---
'09 SS/TC - Stolen
Mods
- Injen CAI, CIA MAF Relocate CP's, Dejon FMIC,
Custom 3" DP, 3" Exhaust, GT3076R, Pioneer AVH-4100DVD, Hurst STS, ZZP triple pod, Autometer Cobalt boost/DPIC/WB gauges, Nitto NT05 245/40/18's, H&R Springs, 80:20 Meth Spray
Future - KSport Kontrol Pro Coilovers, 10% Tint, FMIC spray
538whp/501wtq @38 psi on meth and 93 oct on stock ish motor
06 EVO IX MR/SE - Sold
Mods
- *Updated 10/6/13* AEM TRUboost EBC, 4in custom TBE, SD dual 93/e85 tune, ETS 4in Race Core FMIC, Dual Aeromotive 400lph Fuel Pumps, T4 Tubular Manifold w/ dual WG's, FP Super99HTZ DBB Turbo, GSC 274 mivec cams, ARP headstuds/rod studs, FIC 2150cc Injectors, Aeromotive FPR, Aeromotive Fuel Rail, catch can, Mini Battery Kit, Slim Coolant Fan, Kiggly Racing high pressure valve Springs/Titanium Retainers, Supertech Stainless Steel Valves, Dual VTA Tial 44mm WG's, 4g64 Stroker Manley Pistons, 155mm 2.4 LR Manley Turbo Plus I Beam Rods with ARP 625 Studs, 100mm forged non-billet Manley Crankshaft, Full H/E PNP with Port Matching, Kiggly Racing Girdle, Dual Tial 50mm BOV's, Excedy Triple Disc Carbon HD Clutch, AEM EMS
'95 Ram 2500 Diesel
Mods
- 5in TBE, Boost Elbow set to 28psi, Adjusted fuel pump, Open Turbo.
Future Mods- Super Street Clutch (rated @1400ftlbs tq), 67mm turbo, 160lb valve springs, added timing, tubular exhaust manifold, larger injectors, possible 6 spd swap.
Master ASE Certified Gasoline/Diesel Technician since 2004
Speed Junkies Social Group
Yourcobalt Official Facebook Page!
Syndicate of Tuners Official Page! Up and going again as of 1/11/13
Click here to PM me if you have questions or issues!
Toyo t1-r's are badass we have them on the lincoln and they're fantastic with great wear
BFG KDW's I have on my car and I love them. They wear quicker
---
Does not play well with others.
(10:36:30 AM) Yield2No1: I love how you tell me that knowing the technical side of things is everything
(10:36:43 AM) Yield2No1: Then you tell me that a cobalt TC doesnt have an optional rear diff
Posting Rules

You may not post new threads

You may not post replies

You may not post attachments

You may not edit your posts

---

HTML code is Off

---