Do All Cobalts Ride Rough?
---
Hey i just got a 2007 Cobalt SS a couple months ago and have noticed that when i go over bumps and potholes the car really doesnt have that great of suspension. It doesnt bother me much but i was just wondering if all the cobalts were like this or if there is something wrong with mine? And how can i fix this??
You own a Cobalt SS with the Sport suspension. It happens. The shocks, struts, and springs are all stiff.


It's a cobalt

EDIT: The only way to "fix" it is if you would upgrade your shocks to Konis...or to T/C shocks....but you gonna get the same type of ride




---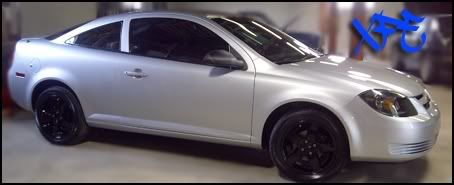 ---
Last edited by XFE; 01-18-2010 at

08:44 PM

.
Minez is smoooootttthhh!!!!!!!!
---
SOLD!
2.2 TURBOCHARGED. GT28 TURBO, 60# INJECTORS, WISECO PISTONS, EAGLE CONNECTING RODS, ZZP 3" DOWNPIPE, PACESETTER EXHAUST, K&N INTAKE, CUSTOM COLDSIDE PIPING, DEJON HOTSIDE PIPING, 2.4 INTAKE MANIFOLD,2.4 THROTTLE BODY, TRIFECTA TUNED.
Best Car Insurance | Auto Protection Today | FREE Trade-In Quote
thats part of owning a performance based car, its gonna ride rough cuz its designed w/ handling in mind
---
07 Laser Blue LT Sedan
My Car Domain:
http://www.cardomain.com/ride/3805600
4 Doors = More Whores
Yeah the ride is going to be a little rougher because of the suspension in the ss cobalts the springs are stiffer for better handling. If you would upgrade to coilovers it would be a little better, but for the added benefits of handling, the ride is worth it. I have a talon and Megan racing shocks and struts, lowered, yeah ride is a lot worse then the cobalt.
---
M62 Powered for Now
S252 Next (Car is gonna be fast and Sneezing, lots!)
Forum Regular
Join Date: Dec 2009
Posts: 107
Haha thanks guys... yeah my car i had before this was a 07 Charger, but it was no hemi. Couldnt afford a hemi and i was sick of the slow v-6 so i got a S/C Cobalt. And dont get me wrong... i love this car and i am gonna spend a lot of time modding it, but that charger rode soooooo smoooooothh!!!!! haha
Posting Rules

You may not post new threads

You may not post replies

You may not post attachments

You may not edit your posts

---

HTML code is Off

---