Newcomer
Join Date: Jul 2009
Posts: 49
New Konig Unknowns Installed (PICS)
---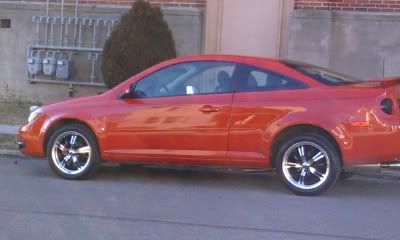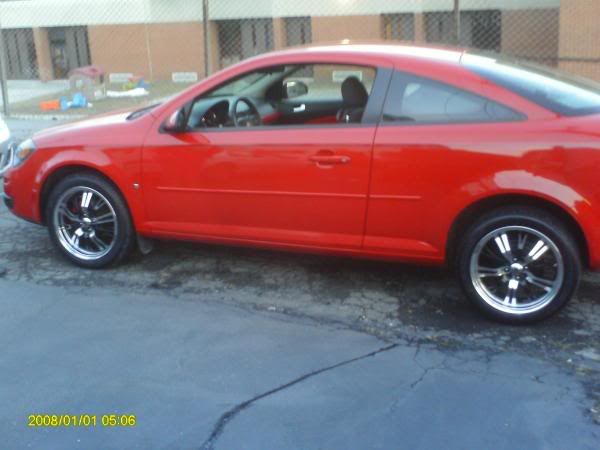 Sportlines Are Being Shipped.
damn man! can't wait to see it dropped too! wish I had better weather here...blizzard this afternoon :'(
What size are those? 17s?
---
1986 Chevrolet Camaro IROC-Z
- Wrecked/Sold
1998 Chevrolet Cavalier
- Wrecked/Donated
2007 Chevrolet Cobalt LT
- M62 Supercharger, Ported Throttle Body, 42 lb/hr Injectors, Intense 2.9" Pulley, Cobra Heat Exchanger, SS/TC Exhaust, TTR Engine and Trans Mounts, Trifecta Tune, ZZP Header and Downpipe, '08+ FE5 Struts/Shocks, SSC Springs, FE5 Control Arms, SS/SC Front Swaybar, Powell Hardcore Rear Swaybar, 18" MSR 045s, Dunlop ZIIs, Nightshaded Tails/Side Markers, Shorty Antenna, Black Bowties, Black Grilles, Black Headlights, Dual JL 12" w1v2 Subs, A/D/S Front/Rear Speakers, Pioneer 7" Touchscreen, G85 Recaros, Leather Rear Seats, 160 MPH Cluster.
2014 Chevrolet Cruze Diesel
- 17" MSR 013s, Black Bowties, Black Tails, UR Rear Lower Bar
1981 Chevrolet Camaro Z28
- JVC Ribbon Tweeters, SEAS Mids, Pyle Woofers, Kenwood Tape Deck, Zapco Amp/Equilizer, Ceramic-Coated Longtubes, 2.5" Pypes Stainless Exhaust, Bilstein B6 Shocks, GW U/L Control Arms, Hotchkis Springs Sway Bars, DD HDX Cluster
2017 Chevrolet Volt LT
- Black Bowties
Newcomer
Join Date: Jul 2009
Posts: 49

Join Date: Jan 2006
Location: Michigan
Posts: 750
Drop it like its HOT
---
2006 Cobalt LS 2.2L Ecotec
Show Off Thread
hailcesar quote - "I think you got the best transformation from Ls to badass!!!!!!!!!!!!!!"
Nice I like those rims, they look good on your car, especially with that color, almost better than yellow, jk obz/
---
M62 Powered for Now
S252 Next (Car is gonna be fast and Sneezing, lots!)
Those really look good on that car.
---
2006 Cobalt: Bolt On's
Cobalt Specialist

Join Date: Sep 2008
Location: Huntington, TX
Posts: 1,306
looks good man

your car is like mine except oyur on stock suspension and you have the gm badge :p
Looks Great! Once it's dropped you will love it even more!




---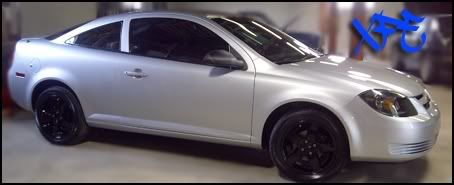 Posting Rules

You may not post new threads

You may not post replies

You may not post attachments

You may not edit your posts

---

HTML code is Off

---