Brake Pads?
---
Two questions... First, my steering wheel and most of my car shakes when I use my breaks at certain pressures and speeds. If I break softly going over 45, it shakes, and as I slow down, it feels like i'm pumping my breaks (jerks the car back every turn of the wheels). If I break hard, it's much less noticeable, but it's almost like i'm slamming my breaks. My car is an 07, i'm the only driver, 47k miles... I'm an aggressive driver, and I have had to slam my breaks a few times. My first thought was new pads and rotors, looking for input as to whether that's the right course of action or not.

Second, assuming I need new pads and rotors, are duralast gold pads worth the extra $20 as opposed to the regular duralast pads? it's like $36 vs $19.

Also, autozone only has rotors for 15" or 16" wheels... I've got 17"s, but my stocks were 15"... does this mean I get 15"s?
---

---
Last edited by bbqdhamster; 04-06-2010 at

12:15 PM

.
Why don't you take a wheel off and check your pads and rotors. Its not hard to be able to tell just by looking at them. If the pads look "thin"...then you need pads. And feel the rotors for grooves and such. They could be slightly warped too....you can't tell by looking at them.

I would go with Hawk pads and slotted rotors.

If you go with OEM brakes, DO NOT get AutoZone Brakes pads. I used to work for AZ...their pads suck....trust me. You do what you want tho.

And again if you go with OEM brakes, yes you just need the 15" rotors.




---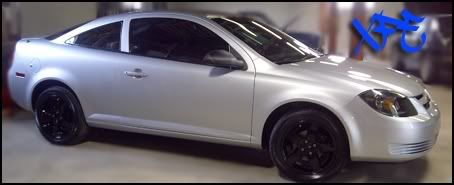 Thanks for the info. What's the advantage of paying more for pads and rotors?
---

Quote:
Thanks for the info. What's the advantage of paying more for pads and rotors?
Do you want to stop?
Seriously.
NEVER cheap out when it comes to breaks....thats a big NO NO
---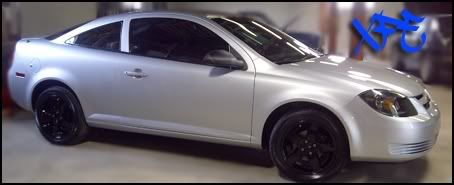 Sounds like your rotors are warped. If they're not too bad you can turn them, but most of the time if you can feel it they're toast.

I have brembo blank rotors on my car, and ferodo front pads. Rears are same as stock SC.

Hawk makes good pads. OTTPerformance.com should have what you need. If they don't shoot them an e-mail and they'll hook you up.
---
If you want better stopping without going all crazy.

Go to napa. For $160 I got Ultra Premium Rotors and Ceramic pads. No dirt, no noise, and stops great.
---

Flight Of The Phoenix
Asylum Custom Interiors - Axcelerated Motorsports - TBI Fabrication
Posting Rules

You may not post new threads

You may not post replies

You may not post attachments

You may not edit your posts

---

HTML code is Off

---