Hub Assembly Wont Come Off
---
yeah so im replacing my axle as we speak, and i cant get the hub to come off. all bolts are out, and that thing will now come off. i used a slide hammer to try to make it work and its not coming off. does anyone have any input? once i get the hub off will the axle just slide right out?
---
bang the knuckle with a hammer on flat spots that you wont dent. or just read xfe's how to

---------- Post added at 09:50 PM ---------- Previous post was at 09:49 PM ----------

you need to bang the end of the axle and get it free BEFORE you take the hub out. it should slide in the splines easily
---
i did still nothing. ive been wakin up the neighbors for 2 hours now. i dont have in penetrating blaster so its makin it a lot harder

i already read the how-to on yc and css
---
Are you doing this by yourself?

If so, hit it on the back side of the hub, just like I explained in the how to....left, right, left right, left, right...etc..you have to "work" it out.




---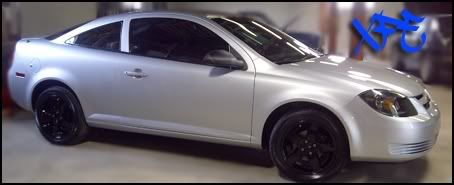 haha i have, im sure ill get it, im glad you guys are like "real-time" helping me, responsive so fast lol
---
N/p.

I know it's a pain in the ass, but just keep hittin the shit out of it. It will come out. Try to alternate sides like I said. That helped a lot when we did this to Chris's car.




---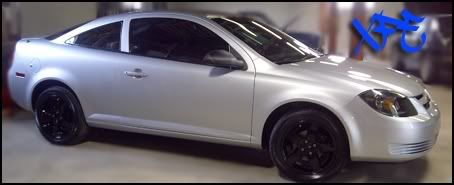 just dont hit the hub itself, they dont take impacts for shit. it's best to shock the knuckle not the hub. if you have to, take an awl, ideally made of brass. something thick. and bang the sides of the hub assembly where the bolts thread into. no big deal if you dent it a little bit.
---
well now the u joint is broke completely, and i cant get the axle to come out of the transmission. the u joint closet to the trans is still good, but the other ones completely broke its only hanging in there by the boot. so i have no clue what to do now.
---
Cobalt Specialist
Join Date: Mar 2010
Location: Pittsburgh, Pistolvania
Posts: 1,218
Do you have a method of cutting through the bad joint? Since you were replacing the axle anyways, you might as well cut it out to make sure you're not screwing your trans up with any further efforts.

As far as the hub itself goes, did you rent a puller? And I can tell you right now that the hub itself does not like being hit with a hammer... i knocked the one on my G5 out of spec and it caused severe vibration in the front end since it caused the rotor to sit funny.
---
GM Stage II | 2nd Gen Projectors | 5000K Low Beams | 3000K HID Fogs | LED Tails| SS/TC Seats
▲RIP 2007 G5: Totalled 1/26/10▲
Posting Rules

You may not post new threads

You may not post replies

You may not post attachments

You may not edit your posts

---

HTML code is Off

---