Forum Regular
Join Date: Apr 2010
Location: The Boonies, well 45 minutes Southwest of Pittsburgh, Pa
Posts: 74
Low Profile Tires on 17's
---
Ok I am looking to buy some Enkei Evo5 17's(bronze/gold is the only good colour rim for a red car imo lol) and I cant find much info on how low profile I can go with them. All I can find is the optimal tire size, so I figure someone will know and can hopefully give an answer.
Cobalt Specialist
Join Date: Mar 2010
Location: Ohio
Posts: 1,056
Heres a link to gauge wheel size with tire tread for speedometer accuracy
Tire Size Calculator - tire & wheel plus sizing
obviously optimal is as close to zero, which is 17 inch wheels with a 40 tread tire, and its recommended to not go more than 3% higher or lower the size off of standard for the stock wheels/tires with the speedometer
---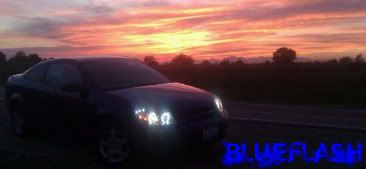 2006 Laser Blue LS -
Wrecked
mmmm rice<3
Join Date: Jul 2009
Location: State College, PA
Posts: 837
low profile tires on small wheels look stupid. 215/45/17 sounds good. 17x7 i'm guessing?
---
Contributor
Join Date: Apr 2010
Location: Chardon Ohio
Posts: 489
Quote:
lol im with lobalt, i have 205's with 17's but im not lowered yet so theres only about 6 foot of a wheel gap.
Gotta love the SUV look hahahaha!!!!! I agree go with the 45 sidewall!
---
LIVE LOVE BURN DIE

My Sig thanks PADLOCK
No one knows what is going on! Its just a simple answer with a complex conclusion
Newcomer
Join Date: May 2010
Location: FL
Posts: 41
yea i def agree with the 215/45...thats what i have on my 17s and it looks great and is only slow by about 1 mph.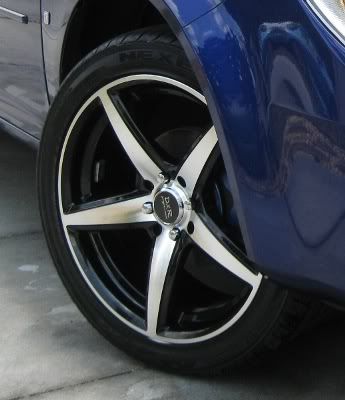 Forum Regular
Join Date: Apr 2010
Location: The Boonies, well 45 minutes Southwest of Pittsburgh, Pa
Posts: 74
Thanks for the suggestions, and the pictures made it alot clearer since i know absolutely nothing about tires. I guess I will need to slam it like 3 feet once i get the rims and tires so it doesnt look to ridiculous. I swear this car has more clearance than my jeep did lol
mmmm rice<3
Join Date: Jul 2009
Location: State College, PA
Posts: 837
Posting Rules

You may not post new threads

You may not post replies

You may not post attachments

You may not edit your posts

---

HTML code is Off

---