Old
04-10-2011, 05:59 PM
Thread Starter
Newcomer
Join Date: Mar 2011
Posts: 33
Walking on 20's
---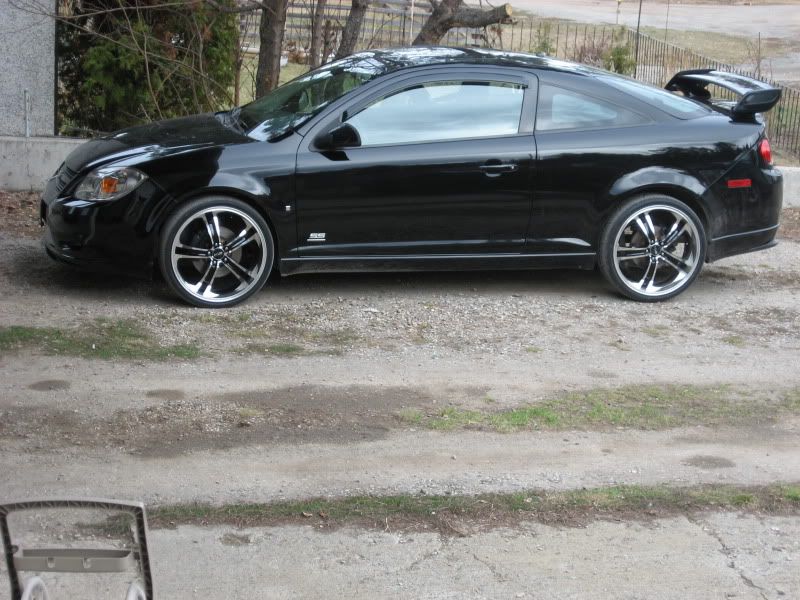 drop spring next weekend. Anyone know were I can find brembo or baer kit for front and rear.
Forum Regular
Join Date: Oct 2010
Location: i live in lindsay ontario
Posts: 183
looks alright man! good work
---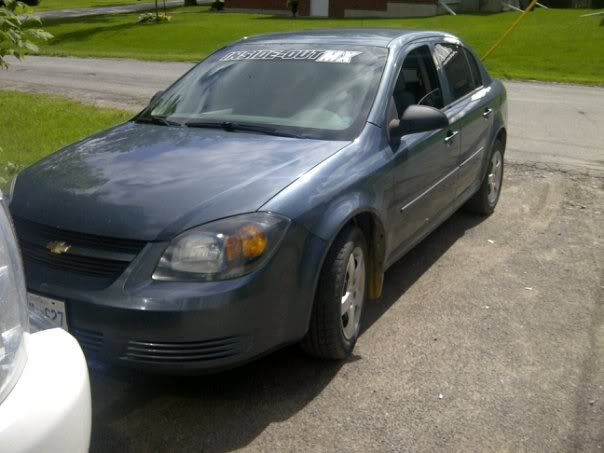 5% tint all windows!
tinted tails, half debaged painted headlights, 12'kenwood hq,6x9's and 6.5's
that doesn't look as bad as i thought it would. just make sure you don't drop too much
Cobalt Specialist

Join Date: Sep 2008
Location: Huntington, TX
Posts: 1,306
Cobalt Master
Join Date: Sep 2008
Location: Albany NY
Posts: 1,969
looks better than i thought
Forum Regular
Join Date: Jul 2010
Location: Lenexa
Posts: 166
Honestly with those 20's on them i wouldnt even drop if i were u think they look great the way they are.
---
Get Out The Sawzall

Cobalt Master
Join Date: Apr 2010
Location: Sewickley, Pa
Posts: 1,856
Everyone always hates until they see the final results. Looks good man, I would love to see a 2-2.5 kit but you might want to go with a pro kit for a little less drop. Or say F it and roll the fenders and go 2-2.5.
Newcomer
Join Date: May 2011
Location: Central Florida
Posts: 2
do they rub when you turn all the way? did you have to trim the inner wheel wells?
---
Posting Rules

You may not post new threads

You may not post replies

You may not post attachments

You may not edit your posts

---

HTML code is Off

---