Ksports Springs
---
I was wondering if anyone is running these. Ive seen a few people but i havent gotten to see a good picture of the car. If anyone is rocking them I'd love to see a picture.
---
MOD's K&N Typhoon, H&R sport springs, Fe5 Shocks and Struts, Pacesetter Header, ZZP Catless Down pipe, Tsudo N1 Catback, #34 Injectors, B&M Shift plus, 8000k Low beams...

Still slow as Piss!
there are quite a few people running them. to be honest, if you look at anyone else with 2"front and 2.5" rear lowering springs, they look the same... i'm lowered on dropzones, ksport has the same drop...
yep, my car is the same hieght as well. cant speak for the ride qualilty on k sports though. if its anything like sportlines, spend some extra money...
Get Out The Sawzall

Cobalt Master
Join Date: Apr 2010
Location: Sewickley, Pa
Posts: 1,856
Here is my Balt with the Ksport 2-2.5 springs. I did cut one full coil out of the front springs to give it a little rake. With just the springs most people set level or with a little reverse rake, but allmost every set of 2-2.5 springs set with a slight reverse rake. The ride is like any other progressive spring a little stiffer than stock, no after market spring will ride like stock, no matter what anyone tells you.
Dropzones, Tenzos, & Zenn are all made from the same factory, Just rebranded. I did allot of research about 6 months ago on every different spring made for the Cobalt, I researched and called manufacturers ect. I wrote everything down because i wanted to write an article for everyone and I cannot find the paper but never the less, They are all progressive springs and the spring rate between coils and for the entire coil itself are all most identicle, from the 3 I listed above to K-sport, H&R, B&G's, Progress and the Eibach Sportlines. They are all virtually the same with the only difference being Customer service if you have issues, I sell Eibach at my shop and the customer service is outstanding, but I know a spring is a spring so I went cheap and got the K-sports and cut one coil off the front springs to give me a little rake. They all have coil bind the only spring that is made for the Cobalt that does not have coil bind is the Pedders but they do not offer a low drop.
The old linear Eibach Pro Kit is also a very good spring with great spring rate, but again they do not offer the drop, I think 1.6-1.8 inch. From what I understand from our 2011 product books all Eibach springs are now progressive. I tries confirming online but could not find anything. But yea the sprotlines were always linear and the prokits were progressive, so if this is correct the only difference between the prokit and the sportlines now are the drop.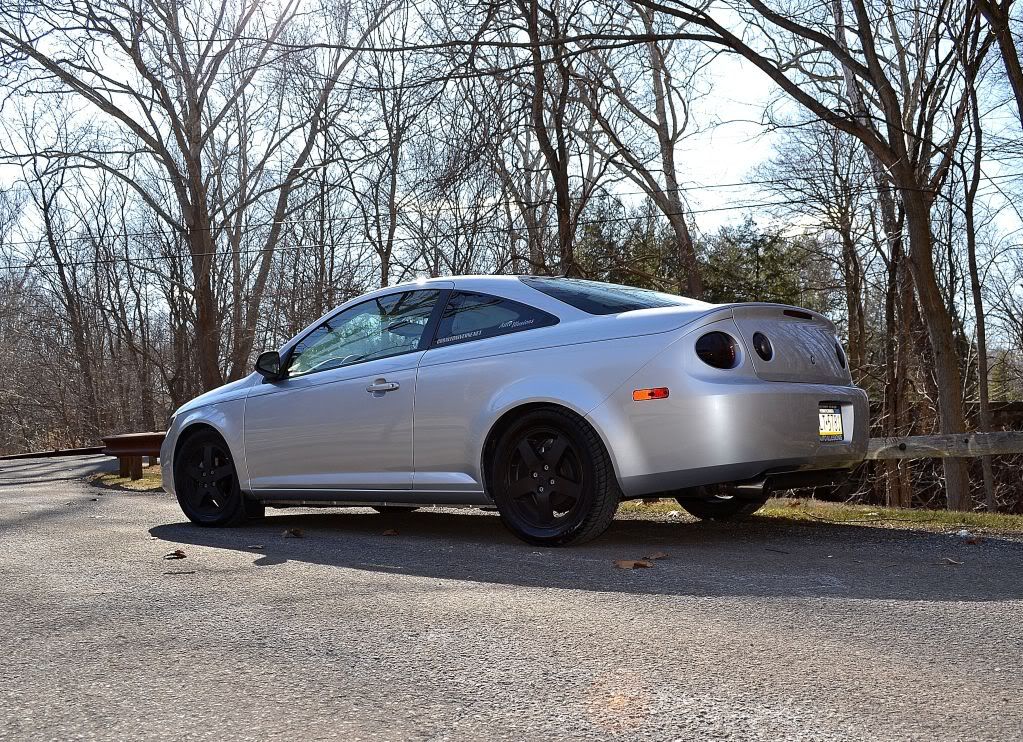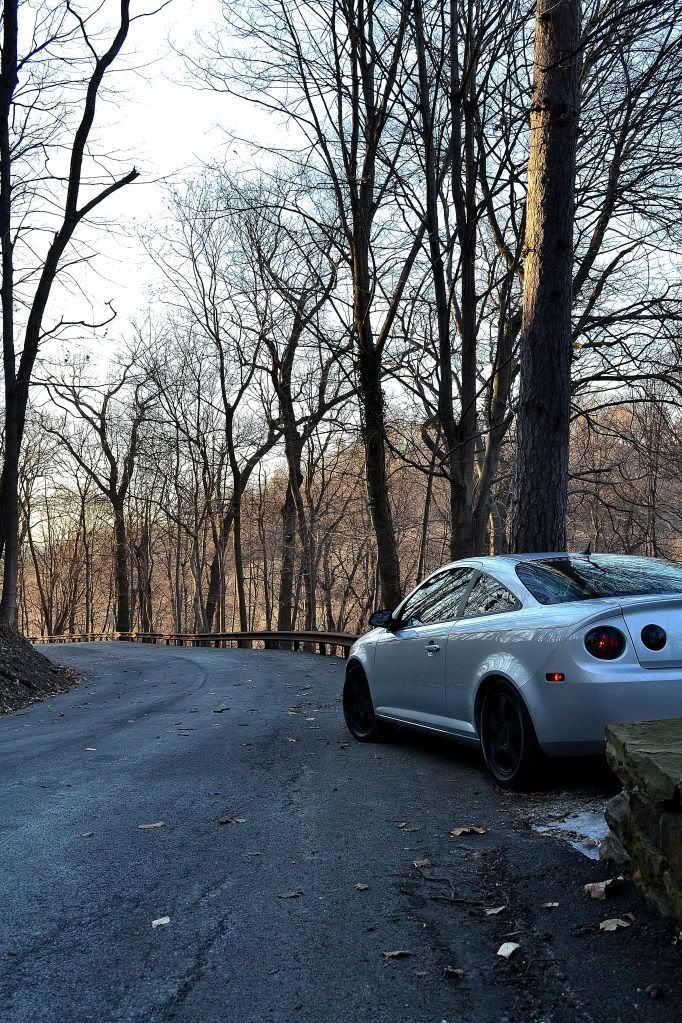 Here is a picture of a sedan with K-sports. It belongs to a member here "RandyO"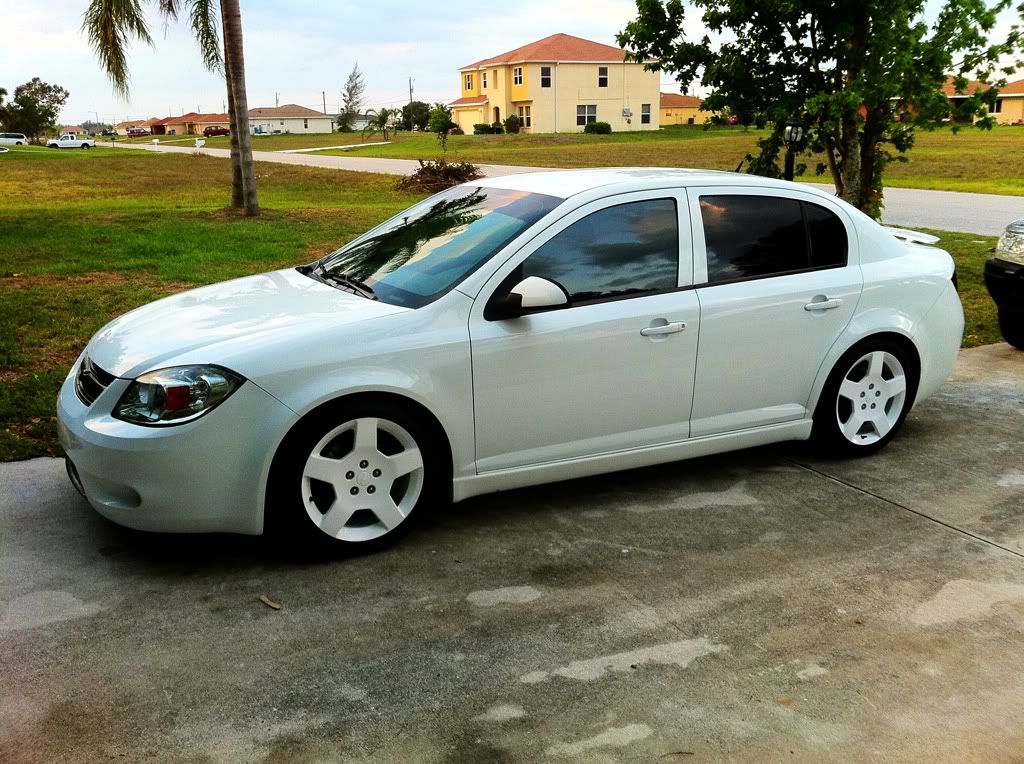 Veteran
Join Date: Sep 2009
Location: maryland
Posts: 745
i also have ksports on mine, cut one coil out and still rides like butter. dont have any problems
---
Posting Rules

You may not post new threads

You may not post replies

You may not post attachments

You may not edit your posts

---

HTML code is Off

---