Will Struts Wear Down?
---
I was going to order up some progress lowering springs
Chevy Cobalt Progress Lowering Springs
and a buddy of mine said that my struts couldn't take the drastic drop in suspension. Is this true?
---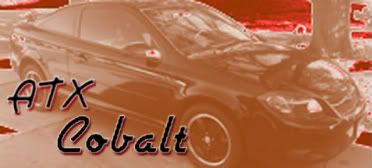 July 12, 2010
Cobalt Master
Join Date: Feb 2010
Location: Wisconsin
Posts: 1,545
you'll be fine.. ive been running progress springs for over 20k now without any issues other than knowing i should upgrade my endlinks soon cuz im getting the typical cobalt clunk lol..

Fe5 struts may be a good idea for the future if you really wanna get the most out of your suspension, but if you like me and just wanna be not-so-4x4 and improve your handling all at once the stock fe1 struts will be fine
---
Forum Regular
Join Date: Aug 2011
Posts: 177
padlock i dont think its your endlinks i think its your strut mounts... try spraying some pb blaster in the top of whichever side its coming from.. so if its left side spray it in the top of the strut mount there are gaps.... mad my clunking go away for about a week then it started slowly coming back
Everyone that I've talked to said your struts will only hold out for so long when using lowering springs. I would purchase the stock suspension for the SS, it gives you drop and you get semi performance struts with the springs. Only problem is finding them!!
Forum Regular
Join Date: Aug 2010
Location: Austin, TX
Posts: 224
I really wanna try and get some of these springs, I just dont want to have to replace my struts a couple thousand miles down the road. I like the drop on padlocks car though!
---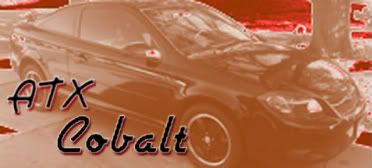 July 12, 2010
They wont go right away. Progress springs dont give you that drastic of a drop where its gunna kill your struts/springs.

Im on sportlines and there lower than Progress, and the ride is fine. Yes, lowering the car will make the struts wear FASTER than normal. But not drastically fast. Besides Fe1 stock suspension is terrible anway.

When I come up with the money, Im getting the Fe5 struts/shocks from CED. WAAAY better setup than the Fe1
Posting Rules

You may not post new threads

You may not post replies

You may not post attachments

You may not edit your posts

---

HTML code is Off

---