SS and LS Struts are the same
---
So at work yesterday I was lookin at the shocks and struts of the '07 Cobalt. I was thinkin about putting the FE5 suspension from the SS on my LS. Well for the front at least...the aftermarket shocks are the same for the SS and the LS from Monroe which I thought was interesting. They come with a LTD Lifetime Warranty so I might get these when I get my lowering springs for the front. Oh btw they are around $90/strut. What do ya'll think? Dealer maybe a yr warranty....aftermarket Lifetime? Idk
---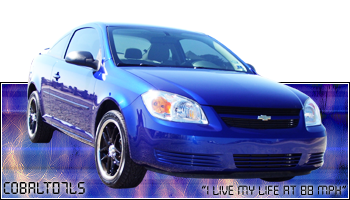 i didnt even know we had aftermarket struts now...
Yep we sell them at Advance but only for the front...not the rear yet.
---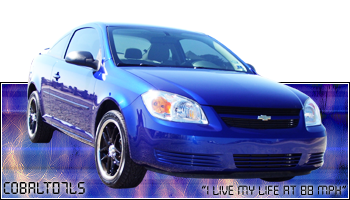 well its the front struts that everyone seemed/seems to blow...
Yeah so with Monroe they have the LTD Lifetime Warranty on them...so that's always a plus vs the dealership that may or may not warranty them out.
---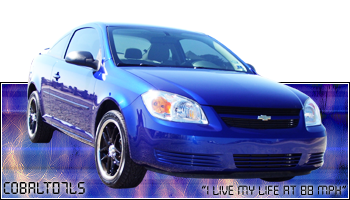 what sort of limited lifetime warranty? there could be some fine print there...
Well the receipt is in the computer system for 2yrs then it purges out of our system. All you really have to do..is keep up with the receipt...what I do is photocopy them cuz the other paper fades and keep the photocopied receipt in the glove box or w/e. If something happens to them...just bring them back and you get new ones. Just that simple.
---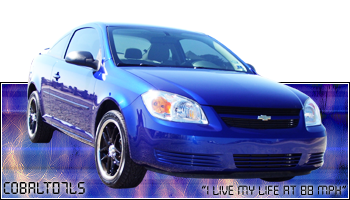 SS and LS struts are not the same. They look the same... but are set up totally different. The "universal" struts that are available from a shop like mieneke would probably be a decent improvement for a LS... but not for a SS.
The computer system at Advance are saying the part numbers are the same for the SS and the LS I know that they are different from the factory but as far as aftermarket parts that we sell...they are the same. For an '05 Cobalt SS and the LS the part numbers are the same. For the SS and LS the part number is 72179 Monroe Sensa-trac.
---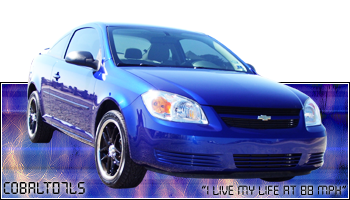 well... I guess I know what not to buy...
Posting Rules

You may not post new threads

You may not post replies

You may not post attachments

You may not edit your posts

---

HTML code is Off

---