Forum Regular
Join Date: Dec 2014
Location: C. Wisconsin
Posts: 64
ABS or Not
---
I need to order a new wheel hub bearing for my daughters 2007 cobalt. Problem is, the online site that I plug her VIN into says she has 4 wheel ABS. But, I can't see an abs wire coming from the hubs. It is hard for me to get a good look at it without jacking it up, but I can't see the ABS sensor wire on the hub. Manual also says we should see an ABS light come on momentarily when we start the car and we do not. Can someone tell me if there is a sure way to tell if the car has ABS without jacking it up and removing a wheel? Is there an ABS Unit under the hood and if so, where is it and what would it look like?
Is this an ABS unit?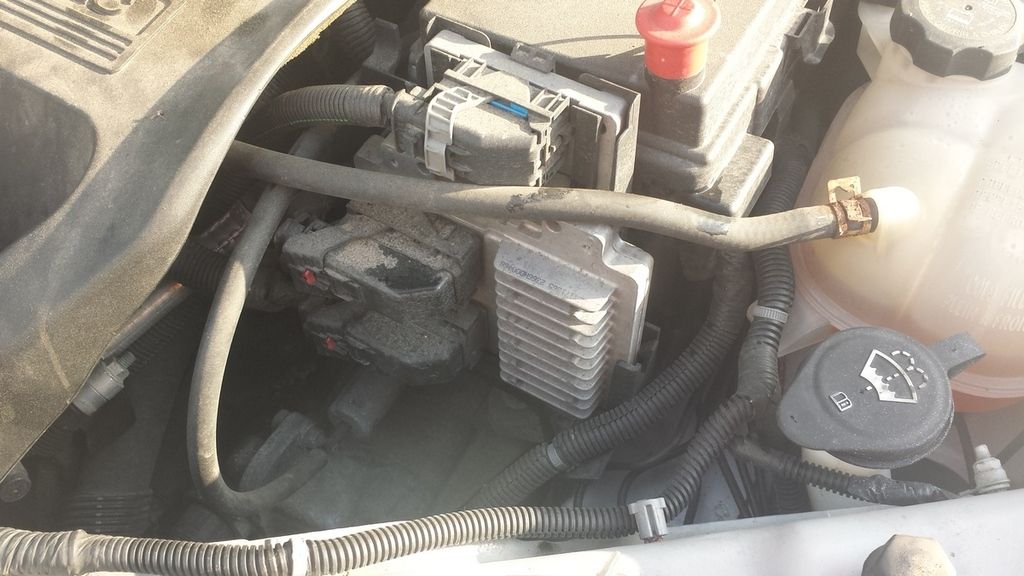 ---
Last edited by esox07; 07-27-2016 at

04:37 PM

.
Expert
Join Date: May 2015
Location: Oklahoma
Posts: 945
The abs module would be in front of that I believe, down a little lower though. There should be a little box down there where all the brake lines go into.

---------- Post added at 10:47 PM ---------- Previous post was at 10:45 PM ----------

Best way to know for sure would be to look for wires coming from the wheel hub though. And it's been a while since I priced them out but at one point the abs hubs were actually cheaper than the non abs ones. If you don't have it, you can still use the hubs from one and just tuck the wire away somewhere
Forum Regular
Join Date: Dec 2014
Location: C. Wisconsin
Posts: 64
Thanks guys. I went ahead and jacked it up and checked good. No wires going to the hub. And yes, I did notice that in several instances while pricing hubs on line, I found that the non-ABS hubs were less expensive than the ABS hubs. Go figure.
I got a NAPA hub and the car is at the shop. I really wanted to tackle this on my own since it looks very easy, but I could not figure which side the problem was on and besides that, my back if all jacked up right now.

Thanks again for the help and advice. There are some great members on this forum.
Posting Rules

You may not post new threads

You may not post replies

You may not post attachments

You may not edit your posts

---

HTML code is Off

---