Yourcobalt.com Official Dyno Thread
---
This thread is for official dyno runs. This is to help other users know what to expect in terms of power gains for new things for their car. Please PM or post in the thread, your dyno sheet and/or video/picture of your run. Please also state your top tq and hp. Also what engine your car has. There will be no separate category for stock vs modded engines since people don't often dyno a stock engine. Please include a short mods list using the apropriate letters to indicate a specific mod. I=Intake (CAI or SRI), H=Header, D=downpipe, E=exhaust, M=2.4 manifold, B=2.4 throttle body, T=Tune, C=cams, P=ported heads, O=turbocharger, S=supercharger, N=nitrous, U=lightweight pullies, F=aftermarket stage kit,
The categories are as follows.

LSJ 2.0
1.
2.
3.

LNF 2.0
1. 244WHP 247WTQ-superbrowndude (Stock) Dynojet
2. 300WHP 337WTQ-superbrowndude (IET)
3.

L61/LAP 2.2 Normally aspirated.
1. 168.2 WHP, 157.9 TQ-camopaint0707 (ITBMHDETU) Dyno pack
2. 140 WHP, 127 TQ-agita_san (ITHDEM) Dynojet
3. 124 WHP, 134 TQ-MP81 (stock) Dyno pack
4. 121 HP, 132 TQ-camopaint0707 (stock) Mustang Dyno

LE5 2.4 Normally aspirated.
1.
2.
3.

LE5, LAP, L61 Forced induction.
1. 271.6 whp, 275.5 TQ-Cherry GT (OTE)
2. 269.0 whp, 218.0 TQ-Rossshady120 (TSIODE)(TVS supercharged) Mustang dyno
3. 247 whp, 267 wtq-zdeuce4(DETO) Mustang Dyno
4. 218.79 whp 201.74 TQ-MP81 (ISET)
5. 225.55 whp 200.19 TQ-Springer (ISHET)




---
Last edited by MP81; 05-09-2016 at

09:18 PM

.
camo just an idea, but you should do an abbreviation list of mods and then beside the persons dyno time list the supporting mods in abbreviations. Then noobs really know whats needed to get those numbers
---
Jared....I stickied this thread. Please Keep it updated or it will be unstuck.




---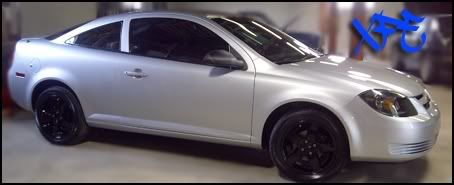 Bone stock in mine:
124 whp, 134 wheel torque. Dynapack dyno.
(I think you should put what kind of dyno next to the name)
And yes, I have a loop - so mine is way better than everyones
---
1986 Chevrolet Camaro IROC-Z
- Wrecked/Sold
1998 Chevrolet Cavalier
- Wrecked/Donated
2007 Chevrolet Cobalt LT
- M62 Supercharger, Ported Throttle Body, 42 lb/hr Injectors, Intense 2.9" Pulley, Cobra Heat Exchanger, SS/TC Exhaust, TTR Engine and Trans Mounts, Trifecta Tune, ZZP Header and Downpipe, '08+ FE5 Struts/Shocks, SSC Springs, FE5 Control Arms, SS/SC Front Swaybar, Powell Hardcore Rear Swaybar, 18" MSR 045s, Dunlop ZIIs, Nightshaded Tails/Side Markers, Shorty Antenna, Black Bowties, Black Grilles, Black Headlights, Dual JL 12" w1v2 Subs, A/D/S Front/Rear Speakers, Pioneer 7" Touchscreen, G85 Recaros, Leather Rear Seats, 160 MPH Cluster.
2014 Chevrolet Cruze Diesel
- 17" MSR 013s, Black Bowties, Black Tails, UR Rear Lower Bar
1981 Chevrolet Camaro Z28
- JVC Ribbon Tweeters, SEAS Mids, Pyle Woofers, Kenwood Tape Deck, Zapco Amp/Equilizer, Ceramic-Coated Longtubes, 2.5" Pypes Stainless Exhaust, Bilstein B6 Shocks, GW U/L Control Arms, Hotchkis Springs Sway Bars, DD HDX Cluster
2017 Chevrolet Volt LT
- Black Bowties
Forum Regular
Join Date: Apr 2010
Location: West Chicago Burbs
Posts: 73
camo, thats pretty f*ckin cool dude, the set-up in the garage, w/the projector, way to go

yea i'm a IT tech, stupid crap like that is cool to me
Contributor
Join Date: Nov 2008
Location: Clovis, NM.
Posts: 360
LE5, E,T,O 10psi 271.6 whp, 275.5 tq. Should be more like 290ish.
spark blowout at 10psi, intake heat issues at the shop, power dropped off at 6K
regap plugs to .033" see if that helps next time.
AUTODYN 30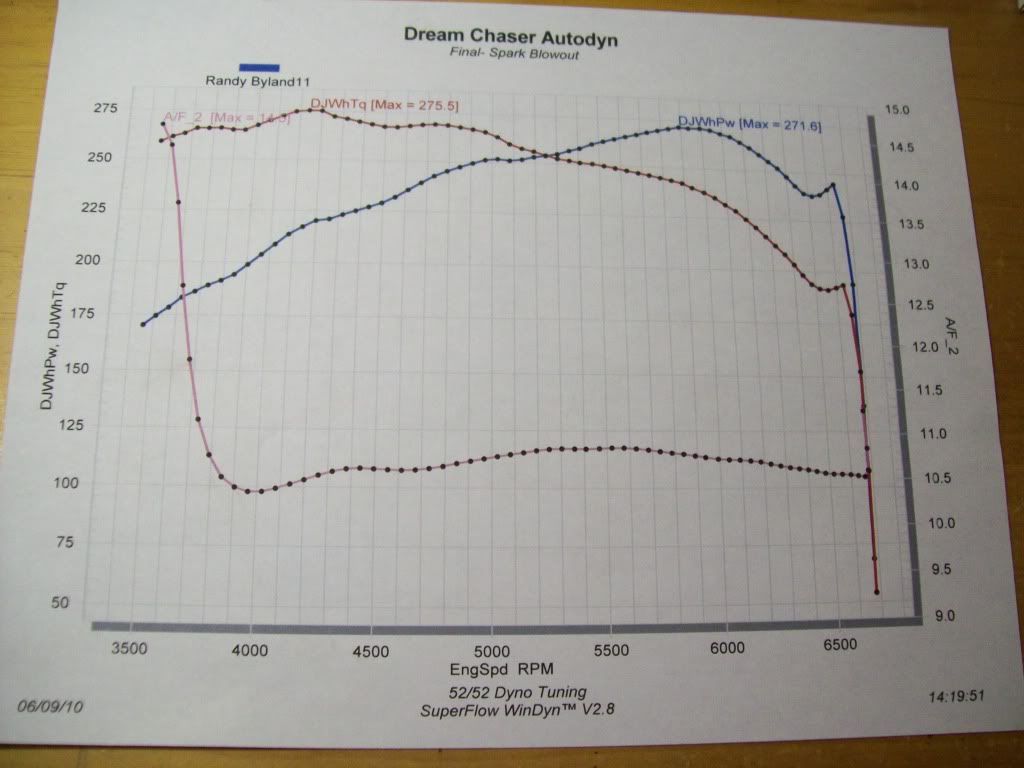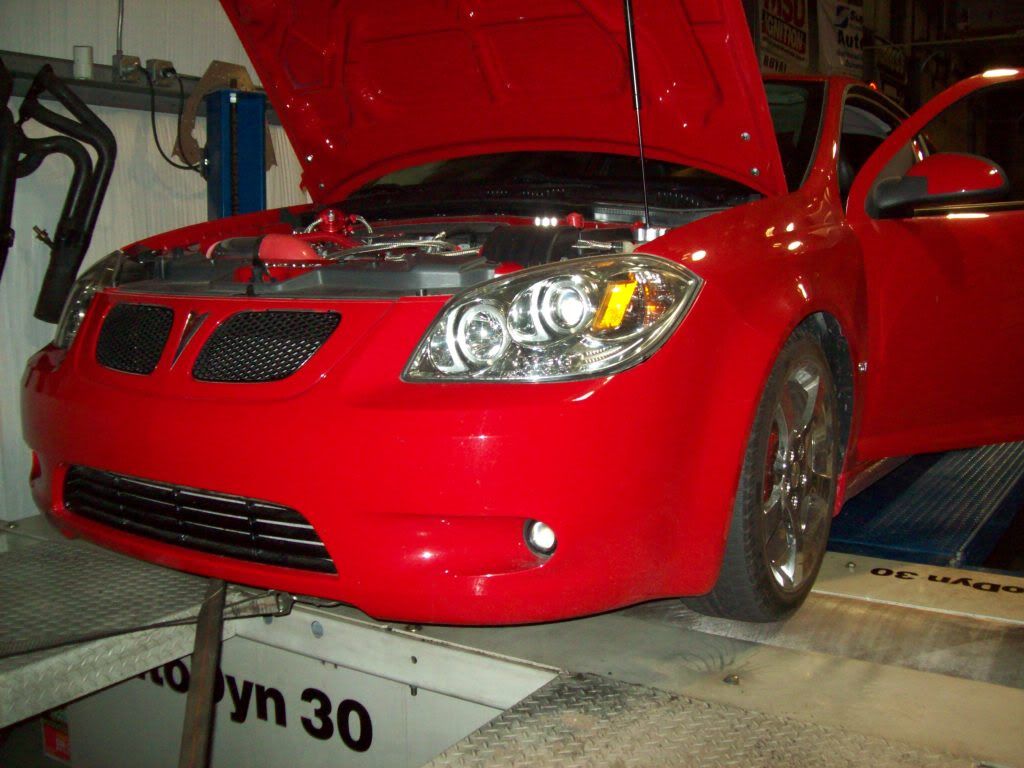 ---
07 G5 GT
Cherry's Tree
Randy
Now serving Boost
272whp 276wtq @10psi
Posting Rules

You may not post new threads

You may not post replies

You may not post attachments

You may not edit your posts

---

HTML code is Off

---