The tale continues....A Ninja!!!!!
---
I had awoken before dawn the next morning feeling good about the night before. I lean over and kiss the wife good morning.

"Want a taquito?" I ask
With a half awaken moan she sez "mmmmm… sounds good"

I hop in the Cobalt and head to the What-a-Burger. On my way I hear a low buzz, like hundreds of wasps following me. I check my mirrors and see a lone head lamp coming fast, the car shakes a little as this swarm passes by. Damn…… I check the mirrors again for the inevitable red flashes to follow, but there were none. So I increase my speed to investigate.

As I crest over the hill I see the light is red and there sitting alone is the dark figure. I pull up next to him and I glance over, he's dressed all in black from head to toe, a dark visor concealing his identity. I now notice it's a Ninja.

He looks my way and starts to rev the engine, vrroooommm.. vrroooommm… vrroooommm.. vrroooommm louder and louder he continues all the while staring in my direction. The Ninja looks to have an easy kill and is enjoying his moment intimidating the Cobalt with his sounds. Before us are 3 miles of empty road and no side streets. It will be an ugly death for the Cobalt.

With his confidence high, he continues to rev the engine and the Ninja doesn't notice the light turn green. The Cobalt does and launches perfectly. The Cobalt draws first blood. The Ninja reacts and launches his front wheel into the air, he must of scared himself cause he drops both feet to steady himself and the Ninja. I shift the Cobalt to second and the Ninja has recovered and is gaining fast. The Cobalt is at 50mph and the Ninja is at my door and the driver looks over, I smile. By 80 he turns his head back again to see his progress. Cobalt still won't go down just a car back. He hunches lower and is finally able to pull away. He glimpses back once more to ensure the Cobalts death. I wave goodbye and return to cruising speed.

*ring*……….. *ring*
"hello"
"What are you doing"
"Wondering what's going through the mind of a Ninja"
"very funny, get me two taquitos this time"
"yes dear"………..
---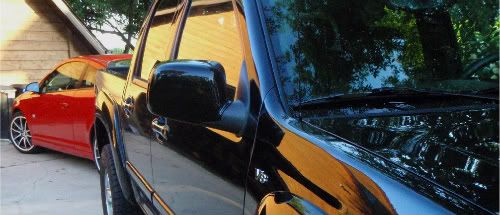 Contributor
Join Date: Sep 2007
Posts: 265
Awesome story...

"Get me two tequitos this time"... hillarious...

Good Job!
Wanna race my bike??
---

lol, sure, only if you blow the launch and give me a couple cars head start like that guy did.... I had to wonder what he thought when I got that jump on him and he lost it.........
---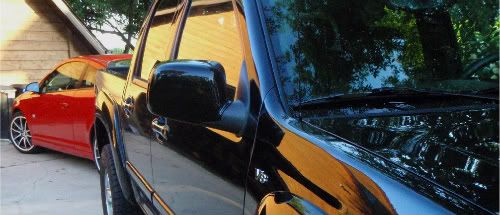 lmao my friend has a ninja he always jokes about racing...he had some d-bag in v6 mustang rev at him...then he proceeded to blow the mustangs doors off.
---
2V Mustang GT - Cammed/Sprayed - The "Mustake" - Sold
2010 Cobalt 2LT - SOLD!
Chrysler 300C Hemi K&N & Tune
2005 Cobalt SS Supercharged - E85 TVS 2.9 - SOLD!
2001 Corvette C5 6MT
Forum Regular
Join Date: Nov 2005
Posts: 111
bikes are just killer sometimes.... shoulda added a deer came outta nowhere and creamed the bike tho. =)
Good story! He must've either been a rookie or just laid her down recently if he put his feet down when he pulled a wheelie.
---

I just with I could have seen his face :o,
---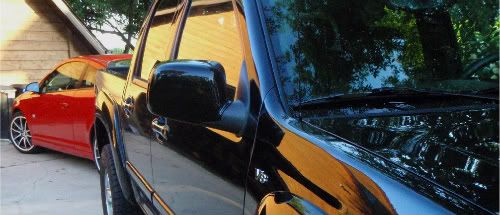 Forum Regular
Join Date: Apr 2006
Posts: 126
that's awesome!
Posting Rules

You may not post new threads

You may not post replies

You may not post attachments

You may not edit your posts

---

HTML code is Off

---