me vs 'stang gt and srt4
---
me (mods unknown) just a muffler put on
gt - mods unknown
srt4 - intake only supposedly, but I know he also has exhaust at least
Here ya go guys.... vids for ya all to enjoy
MySpaceTV Videos: cobalt ss VS 5.0 mustang Srt 4 vs cobalt ss by Adam
I slept the first race waitin for the srt4 but I caught up.
Cliff notes:
1st race : slept on the line got left by both cars and caught up for the win
2nd race : wide eyed and ready, pure rape. ;)
Looks like you had it in neutural after the third honk. Nice runs.


be safe.........
---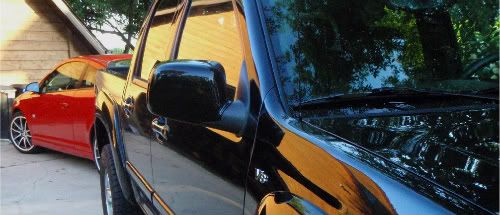 hell ha...good run. The first run I was WTf then you came creepin in from the left. lol But the second 1. WOW. now thats how you do it.
---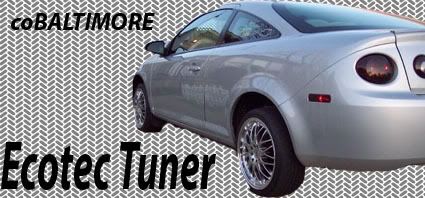 Expert
Join Date: Feb 2008
Location: Edmond
Posts: 869
Hurray for the 5.slow! I think its about time you tell us what your car is running tho lol.
---
My turbo lag is your courtesy head start.
You kicked ass once you got rolling.
yea.. like I said... in the first one I didnt wanna leave him with ANY exscuses (ex he started ahead of me or before me) none of that bs so I was trying to wait for him. Just waitied a bit too long. I got him though. So it doesnt matter. and if he had wanted to complain or say something it was like 2 lengths back that I started running him down from. So....come from behind dig.... no arguing PERIOD. ;) oh, yea.... my mods... erm... I got 3 yourcobalt.com stickers that, with correct placement, 2 on rear back windows (+7.5 hp/per sticker) and one on rear window (+15 hp) is all I got modded. =P but... the guys I was racing and mor people around here where I live SWEAR Im running a 100 shot or better of nitrous. =) My car is like my girl ya know.. dont share the inside of it with no one. =P
haha I like that quote
---
2V Mustang GT - Cammed/Sprayed - The "Mustake" - Sold
2010 Cobalt 2LT - SOLD!
Chrysler 300C Hemi K&N & Tune
2005 Cobalt SS Supercharged - E85 TVS 2.9 - SOLD!
2001 Corvette C5 6MT
Posting Rules

You may not post new threads

You may not post replies

You may not post attachments

You may not edit your posts

---

HTML code is Off

---