Newcomer
Join Date: Aug 2010
Location: Texas
Posts: 35
BORED Needing Stimulation>><<
---
Man being an adult with one of these career things get real old any fun ideas out there????
Porn.
You said stimulation.
---
1986 Chevrolet Camaro IROC-Z
- Wrecked/Sold
1998 Chevrolet Cavalier
- Wrecked/Donated
2007 Chevrolet Cobalt LT
- M62 Supercharger, Ported Throttle Body, 42 lb/hr Injectors, Intense 2.9" Pulley, Cobra Heat Exchanger, SS/TC Exhaust, TTR Engine and Trans Mounts, Trifecta Tune, ZZP Header and Downpipe, '08+ FE5 Struts/Shocks, SSC Springs, FE5 Control Arms, SS/SC Front Swaybar, Powell Hardcore Rear Swaybar, 18" MSR 045s, Dunlop ZIIs, Nightshaded Tails/Side Markers, Shorty Antenna, Black Bowties, Black Grilles, Black Headlights, Dual JL 12" w1v2 Subs, A/D/S Front/Rear Speakers, Pioneer 7" Touchscreen, G85 Recaros, Leather Rear Seats, 160 MPH Cluster.
2014 Chevrolet Cruze Diesel
- 17" MSR 013s, Black Bowties, Black Tails, UR Rear Lower Bar
1981 Chevrolet Camaro Z28
- JVC Ribbon Tweeters, SEAS Mids, Pyle Woofers, Kenwood Tape Deck, Zapco Amp/Equilizer, Ceramic-Coated Longtubes, 2.5" Pypes Stainless Exhaust, Bilstein B6 Shocks, GW U/L Control Arms, Hotchkis Springs Sway Bars, DD HDX Cluster
2017 Chevrolet Volt LT
- Black Bowties
Newcomer
Join Date: Aug 2010
Location: Texas
Posts: 35
I am fortunate I get to excersise at work...
do every mod on the under $100 mod list, It should keep ya busy for a good 100 hours....lol
---
2008 Black Cobalt LT Sedan - SOLD
2009 Rally Yellow Cobalt SS/TC Coupe - SOLD
2002 Alpine White Impreza WRX - CURRENT
Fix the economy. I'm an out of work engineer and going back to school in my 50's so I'm far from bored!
---
Shorty Antenna, Painted Calipers, SAI K&N Intake, B&G Lowering Springs, FE5 Shocks and Struts, Moog End Links, Moog Tie Rod Ends, Polk Audio DXi650 Speakers - front and back.
Quote:
Do curls with your right arm. 12 oz. at a time.
WinR!!!
---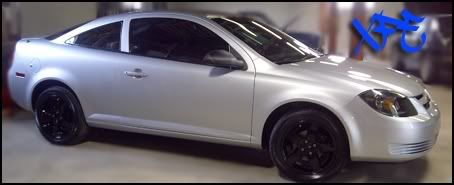 Newcomer
Join Date: Aug 2010
Location: Texas
Posts: 35
Posting Rules

You may not post new threads

You may not post replies

You may not post attachments

You may not edit your posts

---

HTML code is Off

---