Rocket / 2006 Pontiac G5 Base Coupe / Toronto, ON
---
Stock Specs:
2006 G5 Pursuit coupe Base
2.2 145hp
5 speed manual
Grey cloth interior
35% tint
Aftermarket Sunroof (but it came with the car when I got it)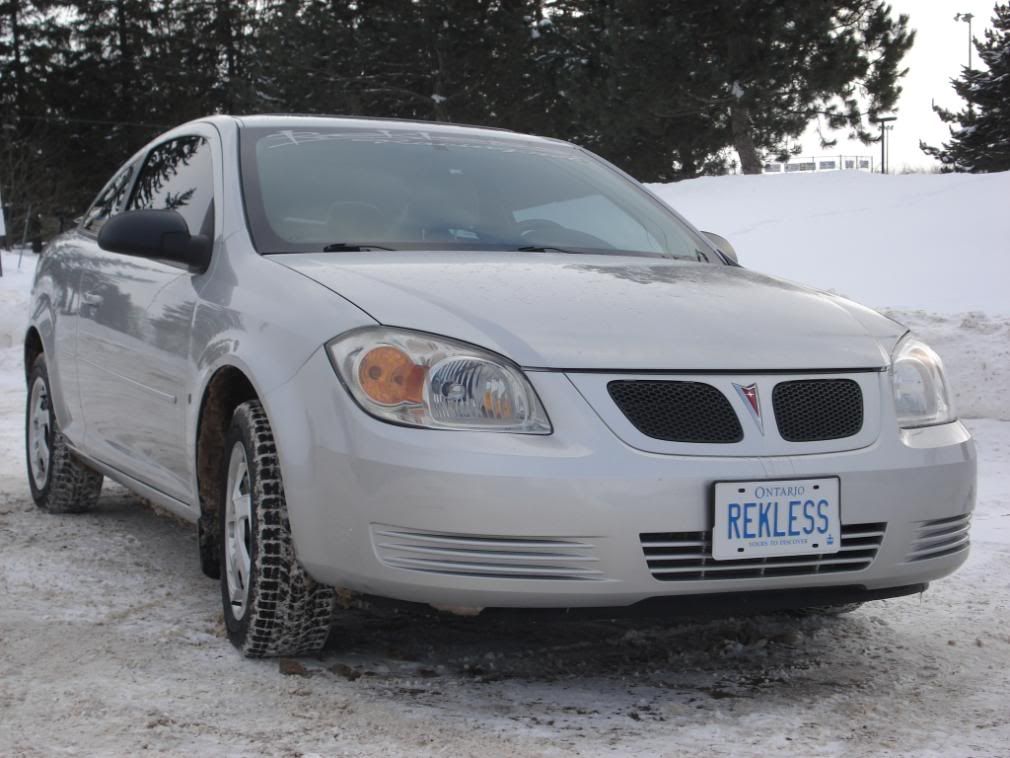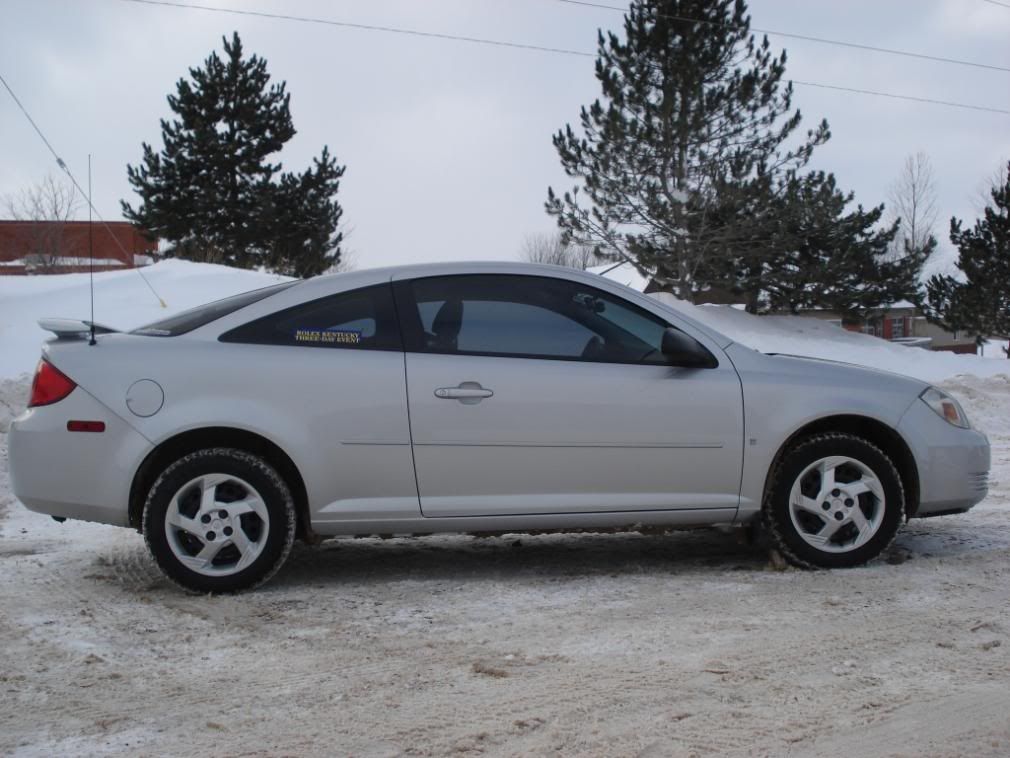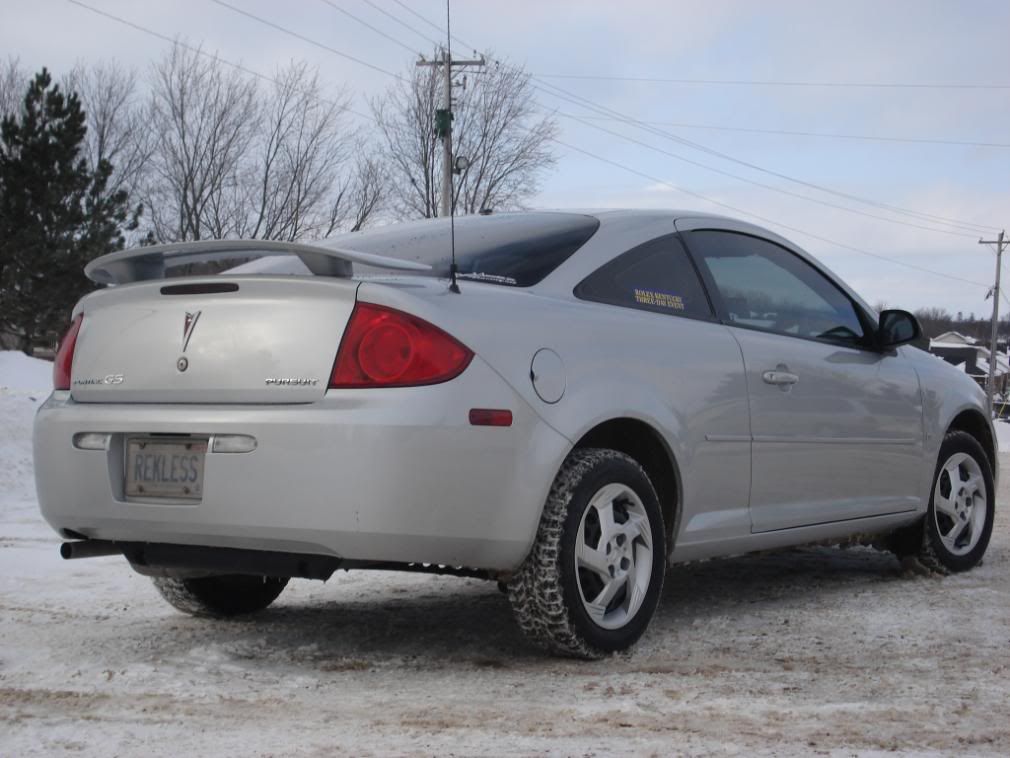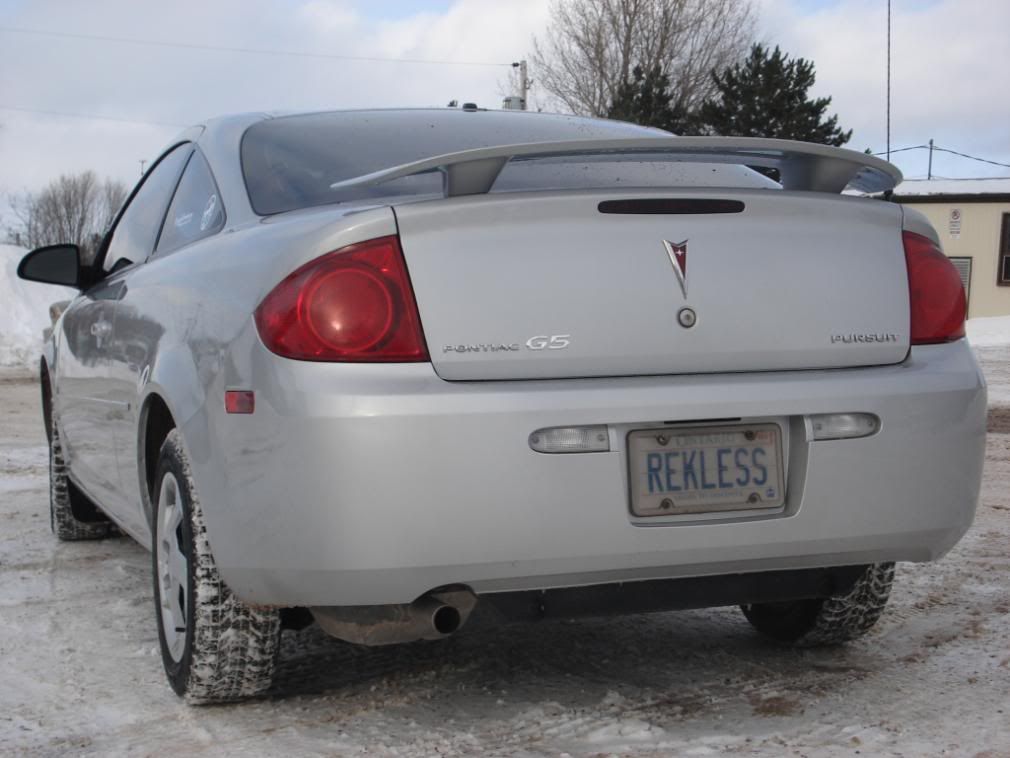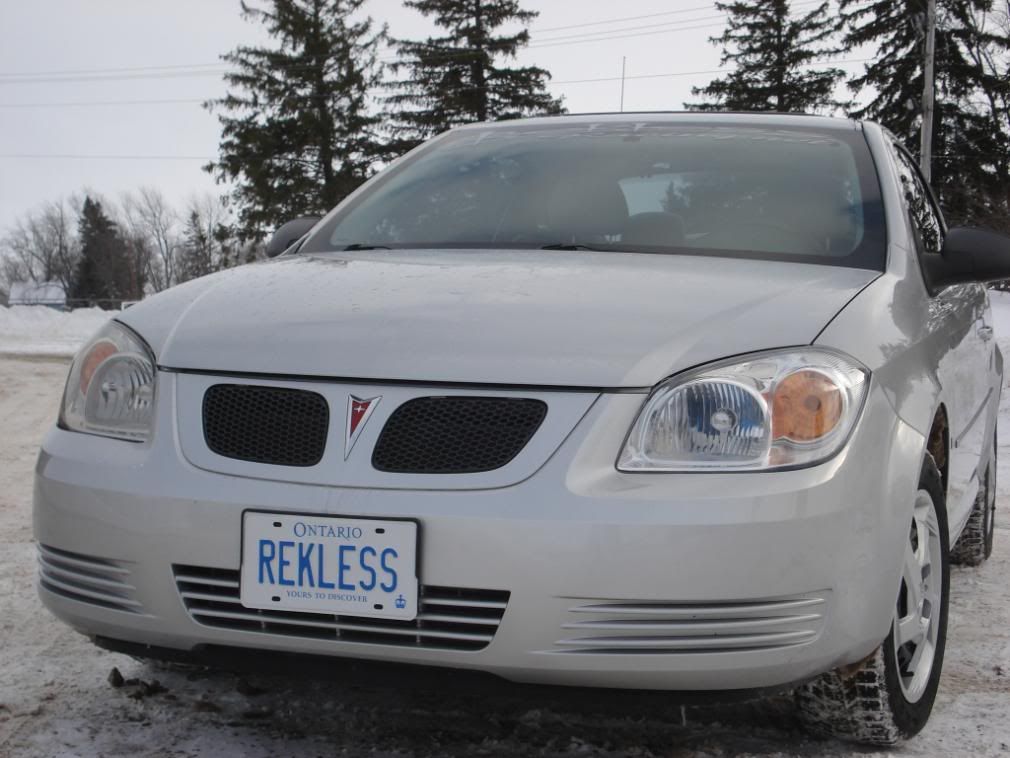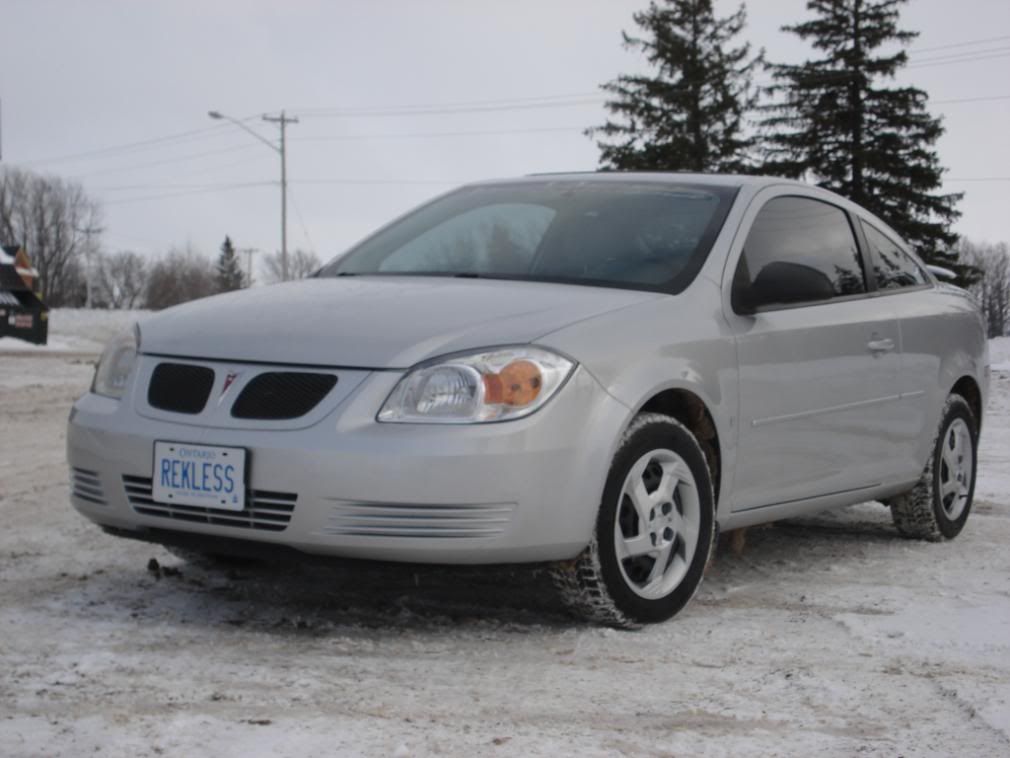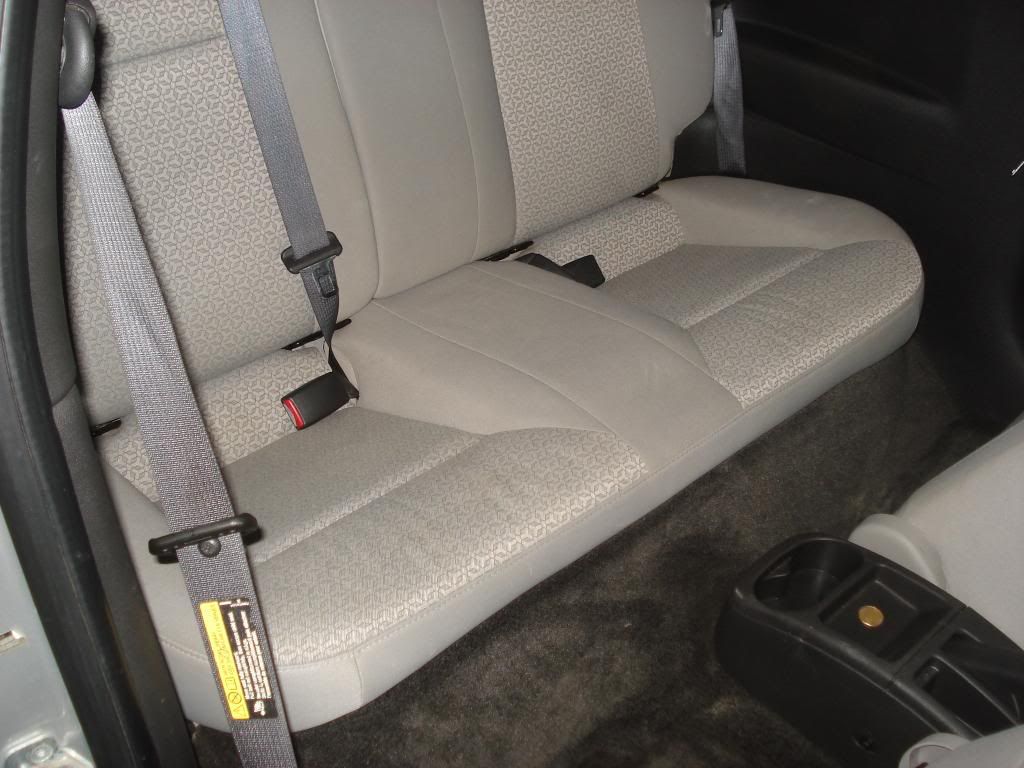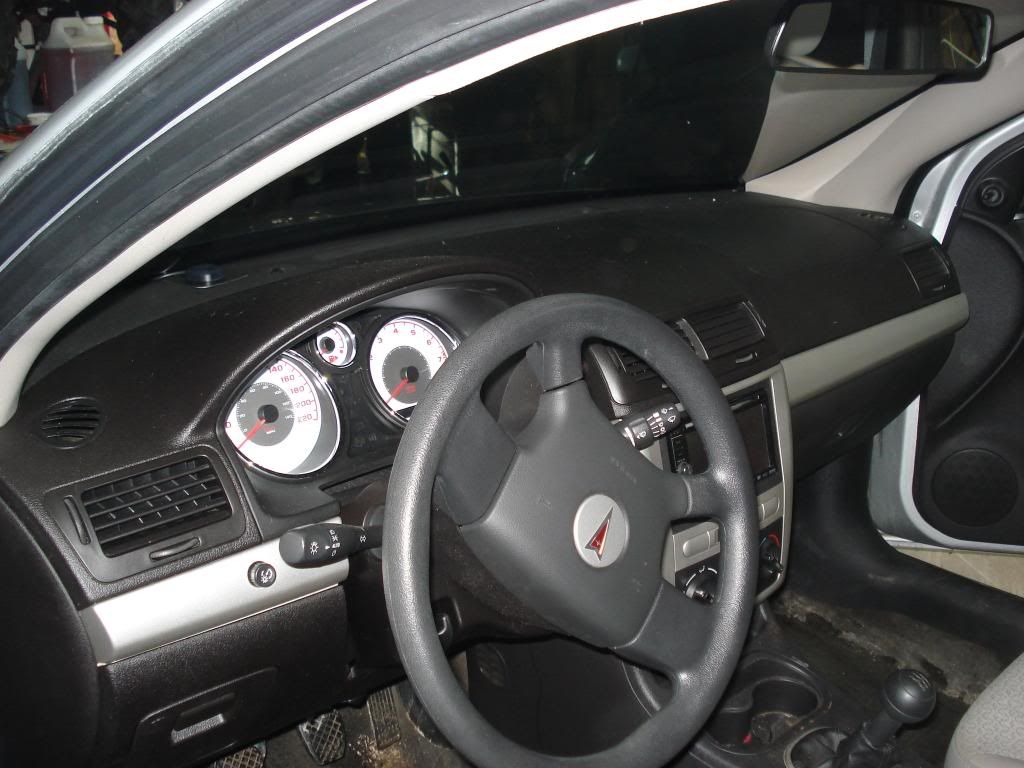 Next I removed the side mouldings
Next was tinting the tails. Done with VHT and Clear coat and debadged.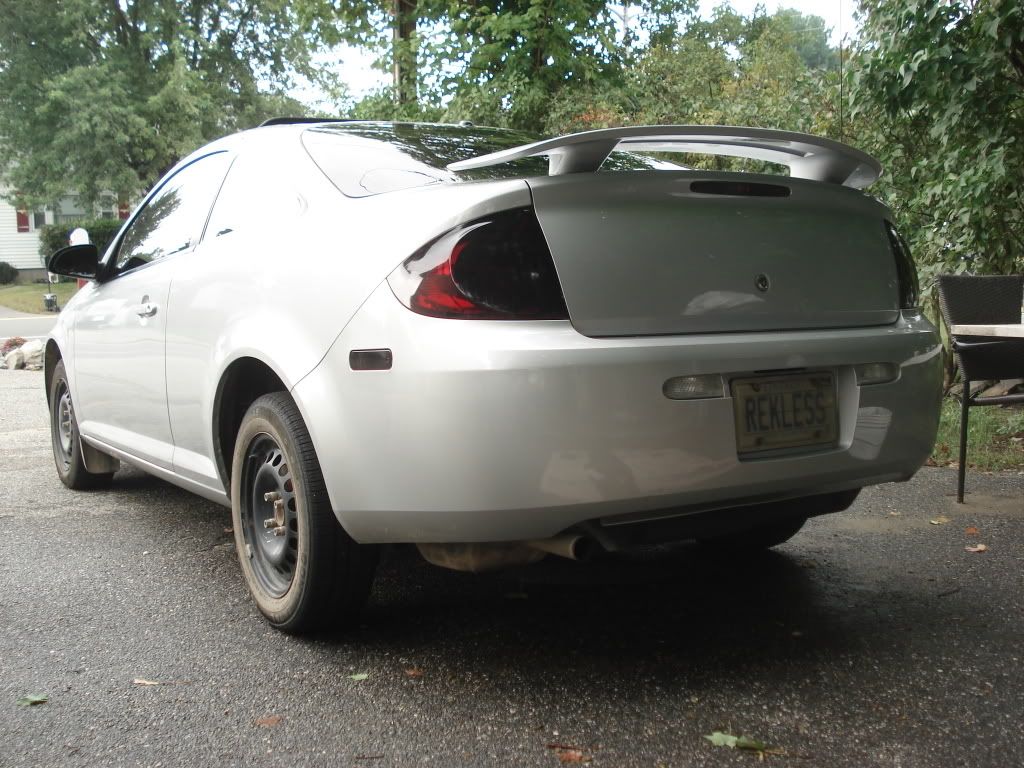 Then it got retinted by Aspen Autosound putting 20% over my 35% and 30% on the windshield.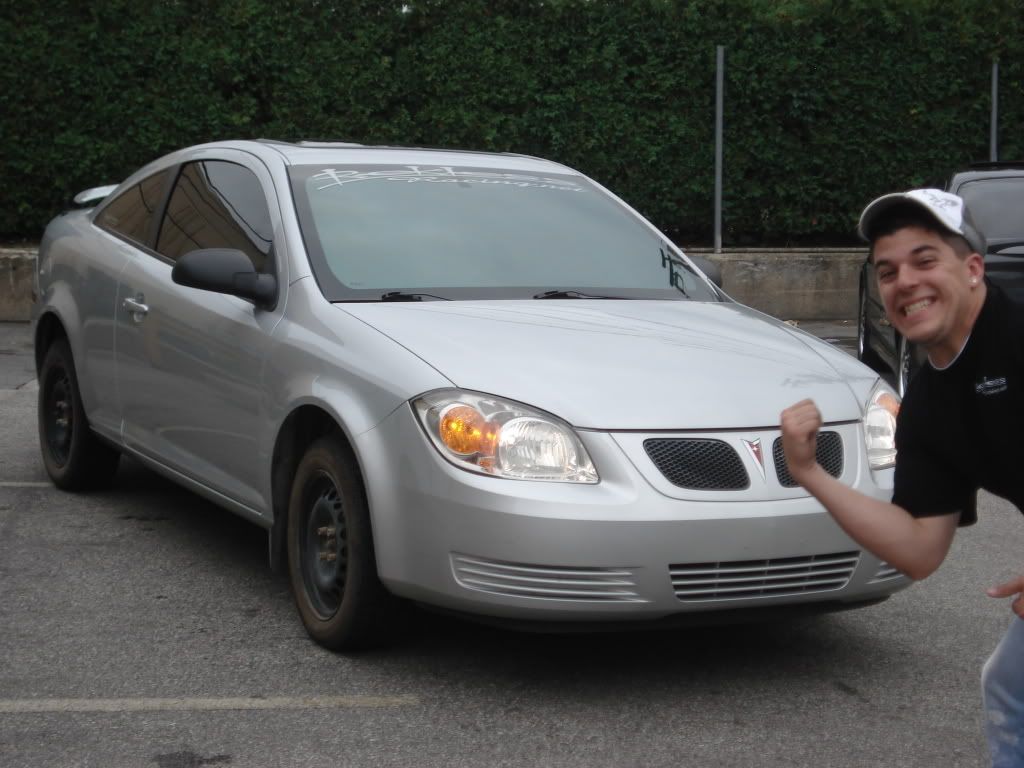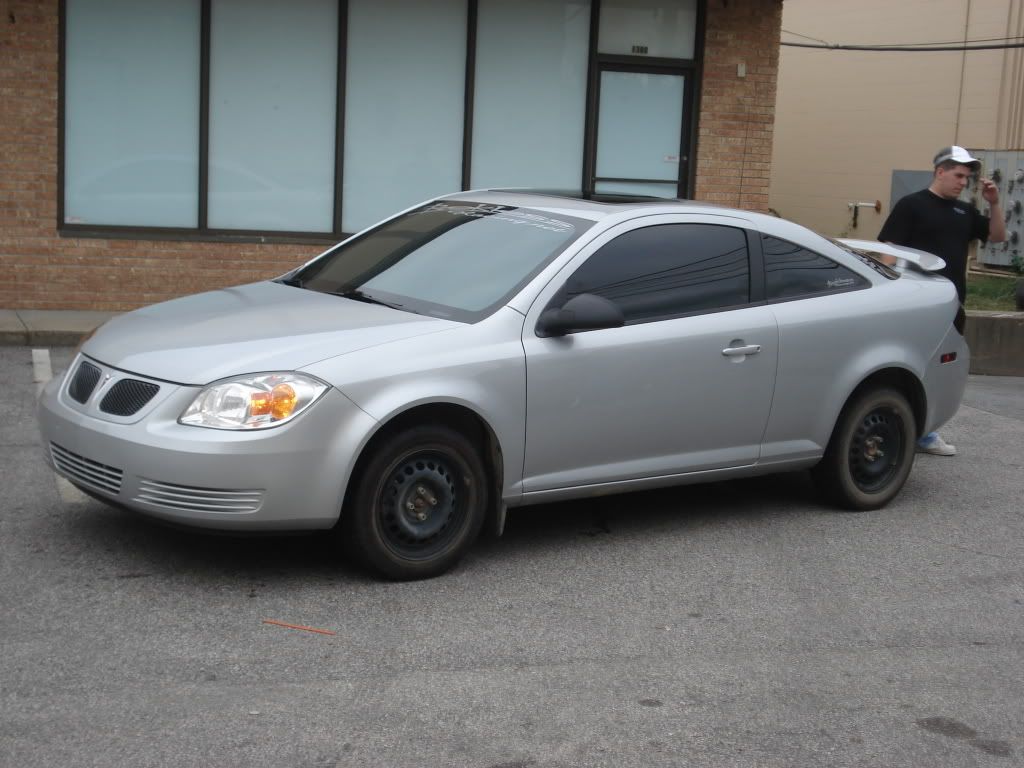 Next was the aftermarket headlights. I believe they're 2nd gen projectors. As well as a Pioneer Avic D3 headunit.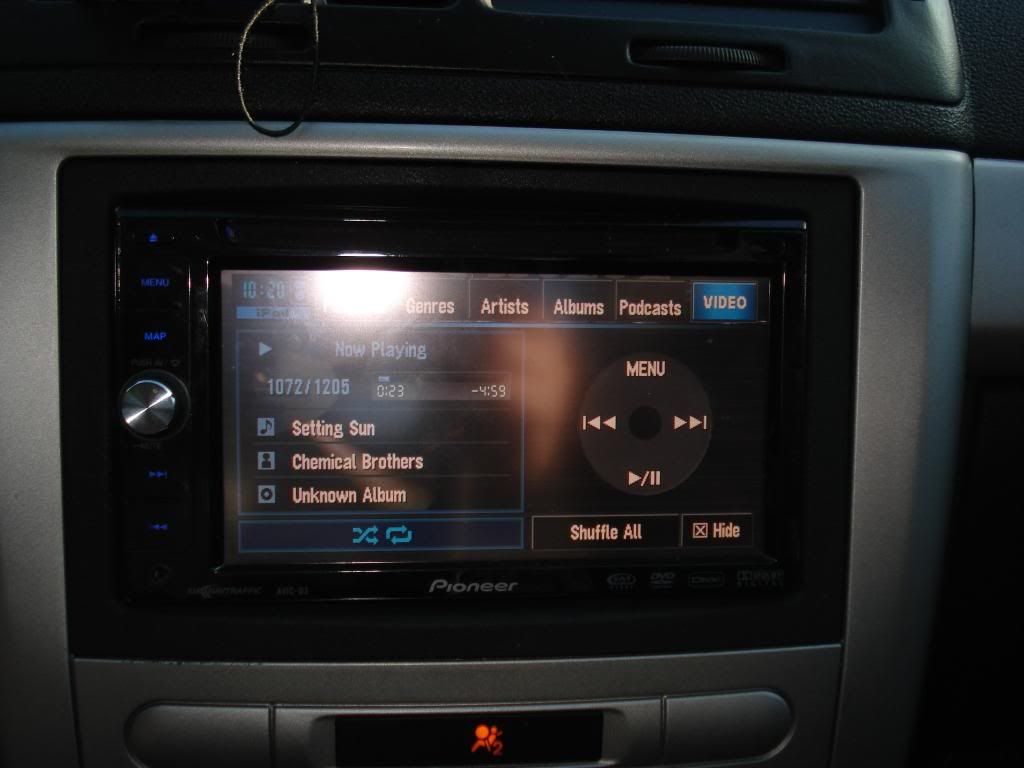 Then Rims and tires. The rims are ALT Sonix Black and the tires are BF Goodrich G-force KDW 225/45/17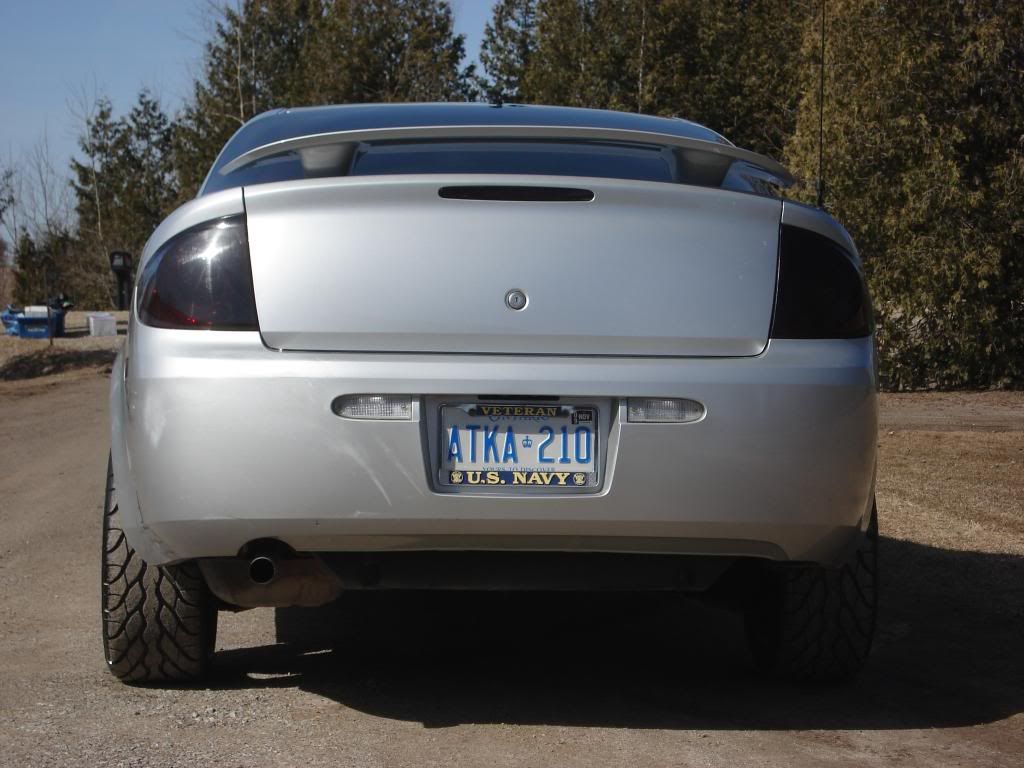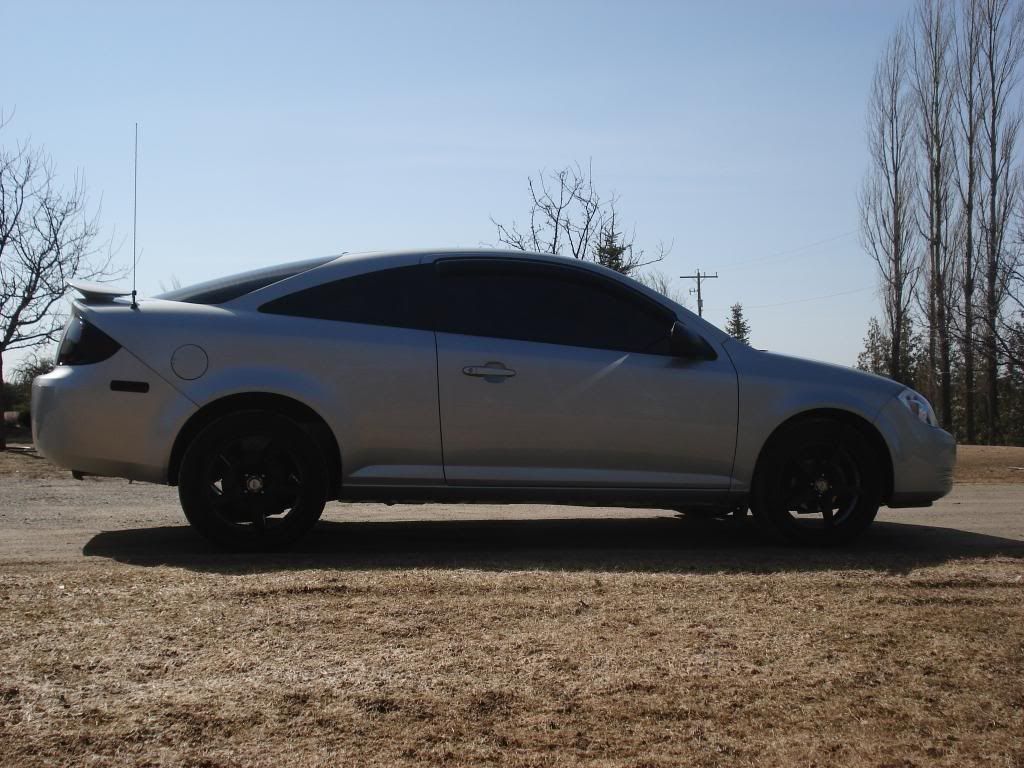 Lowered on Eibach Sportlines (but no pics of it prior to the next step).
Then came the big dog stuff.
It got sent out to Paint werx to get two toned, black ontop and the stock silver on the bottom. A pin stripe in between the two colors and an airbrushed shadow. The black and the pin stripe was carried onto the headlights and the pinstripe faded out towards the end of the headlights.
They also installed a G5 GT front bumper, cobalt ss/sc front and rear diffuser and side skirts.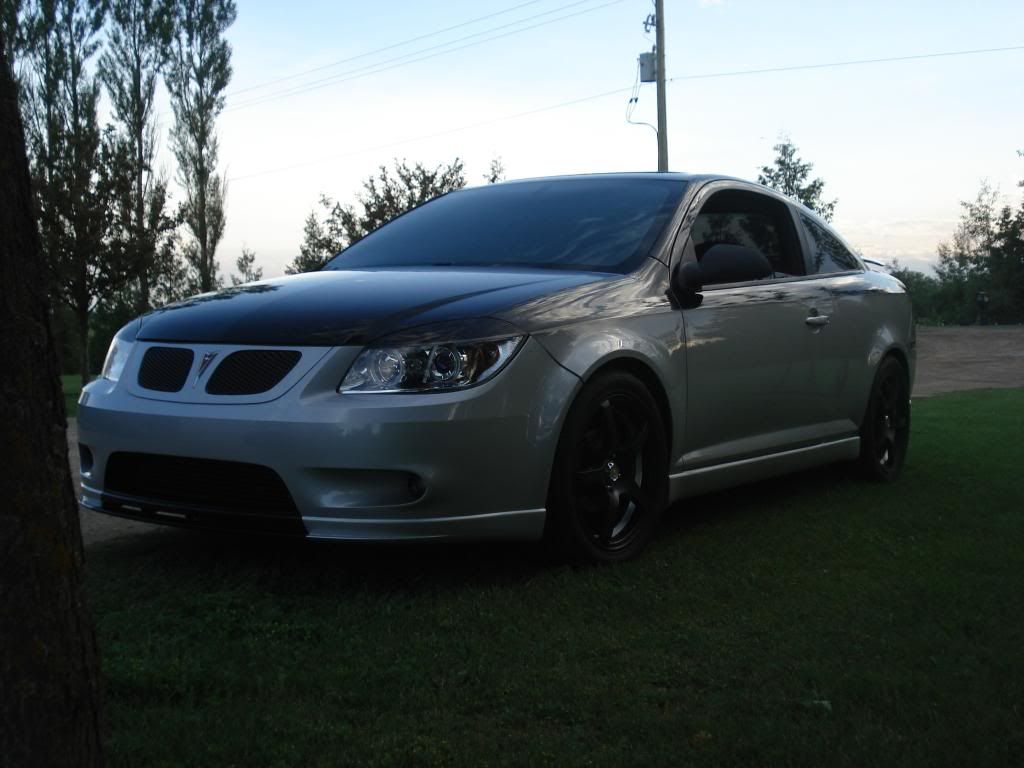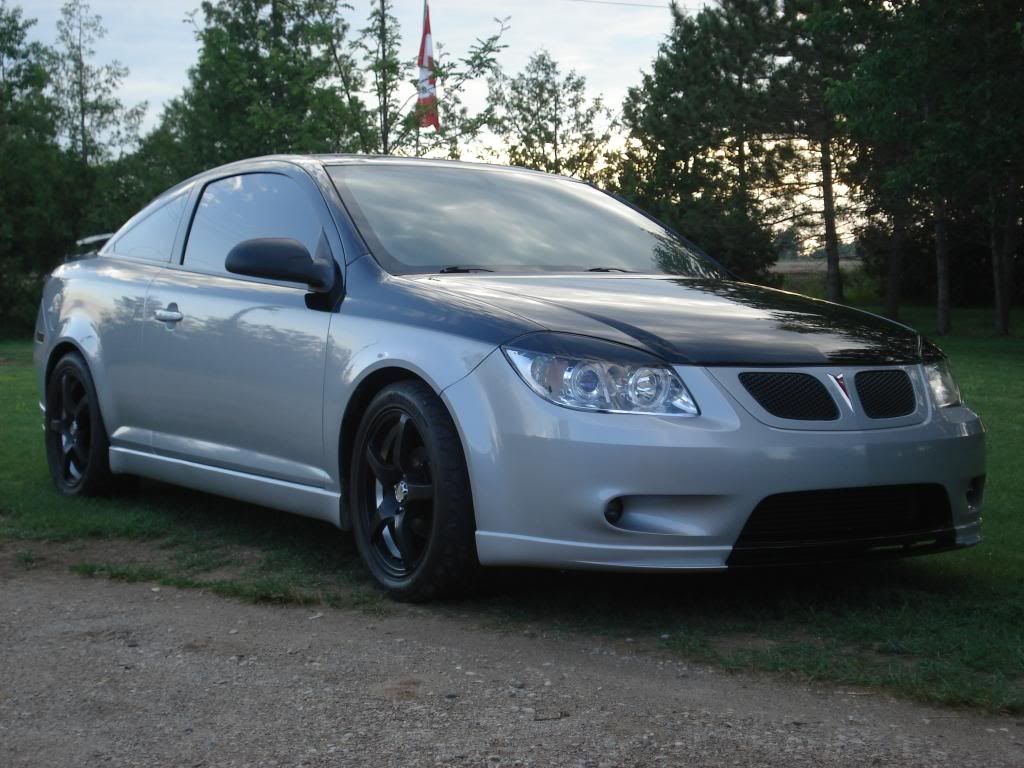 Then we installed leather SS heated seats and TWM Performance short throw shifter with weighted gun blue shift knob. Cobalt gauges.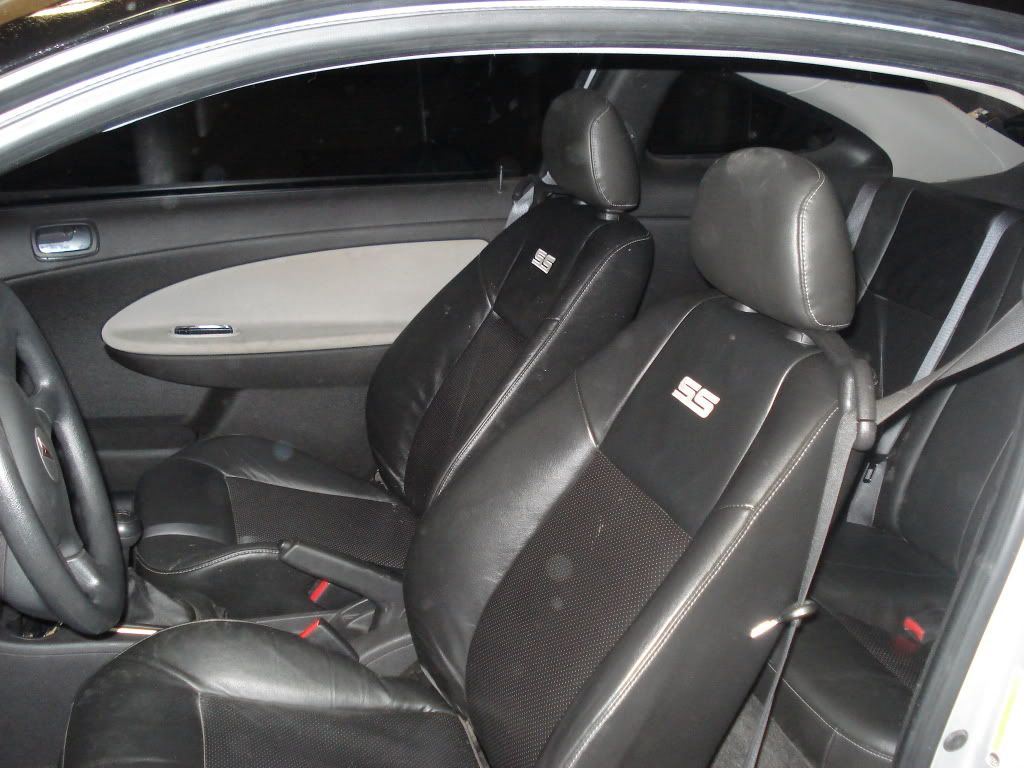 Then came the engine mods. Faux Granite Ported eaton M62, dual pass endplate, stage 2 injectors, harness, belt and pulley. Over the top performance heat exchanger. SS/SC exhaust. Faux granite fuse box cover and valve cover. Trifecta tuned.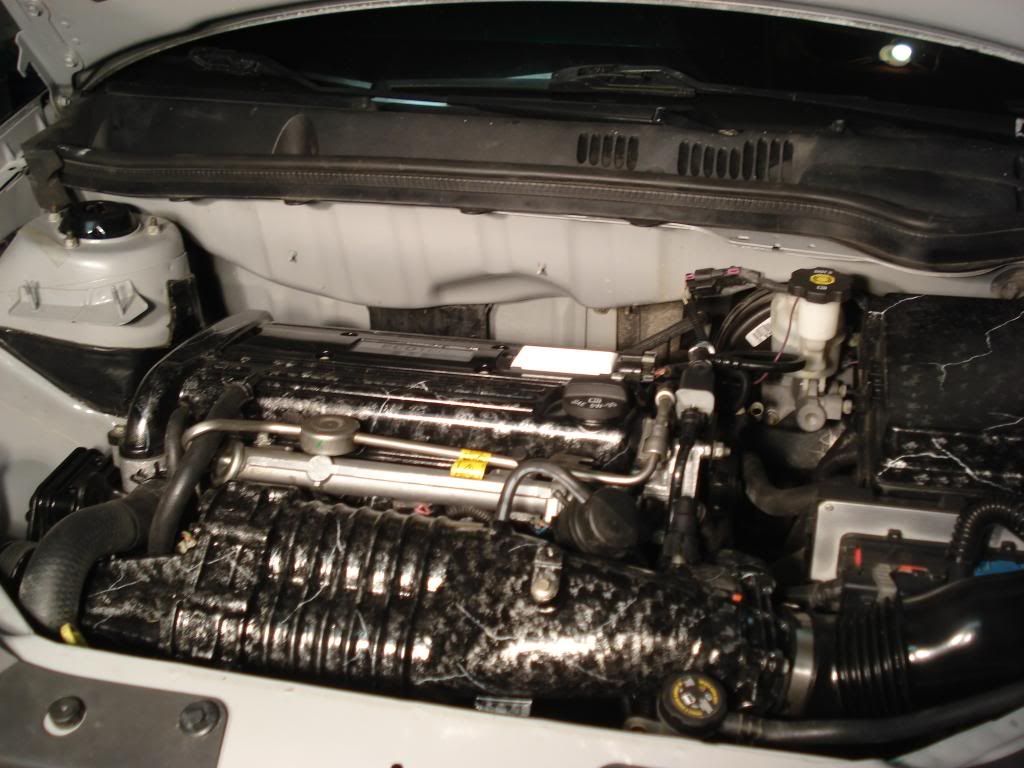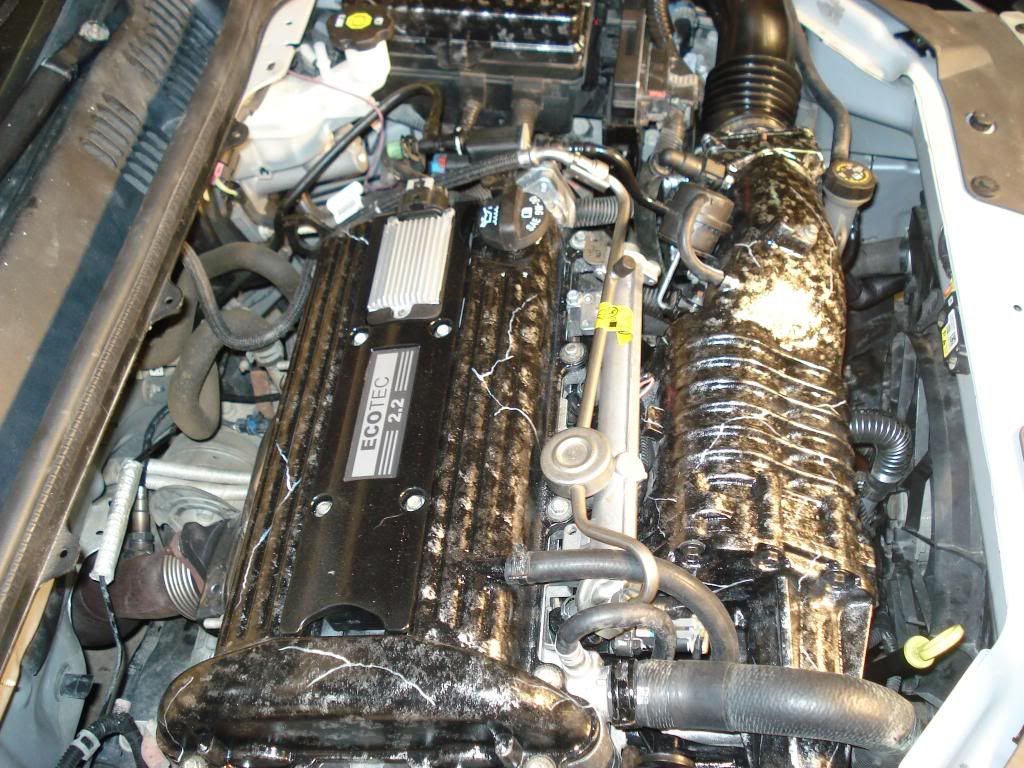 It's now got power windows and locks. SS leather door panels. Faux granite dash trim to match the engine.
No pics of the doors just yet.
That's all for now. We have a 2.8 pulley and 60lb injectors waiting to go in. We're also going to need to upgrade the clutch as it can't handle the new power. We'd eventually like to suede the headliner.
New specs:
Rocket Mod List:
2006 Pontiac G5 Pursuit Base Coupe
2.2L 5speed Manual
Exterior:
4% Tint all around with 30% grey on the windshield
SS/SC ground effects kit
G5 GT front bumper w/ fogs
2nd gen Projector headlights
Custom two tone black and silver paint with gunmetal pinstriping
Evo mod
Hood gap delete mod
Tinted Tail lights and side markers
Debadged
ALT Sonix Black Rims with 225/45/17 BF Goodrich G-Force T/A KDW
Shorty Antenna
Eibach Sportlines
Painted Calipers and Drums
Interior:
Pioneer Avic D3 DVD/Navi
Black SS Leather Heated Seats
Black Leather Door Inserts
Power windows/locks
Black Suede Headliner
Black Suede A-Piller
Hand painted granite Dash trim
Dual gauge pod cluster surround
Engine:
Ported Eaton M62 supercharger
3.1" stage 2 pulley with 42# injectors
dual pass endplate
OTTP heat exchanger
SS/SC fuel rail
SS/SC header back exhaust
Polished exhaust manifold heat shield
hand painted granite valve cover, supercharger and fuze box cover
all wires and hoses hidden
Trifecta Tuned
Spec Stage 2+ Clutch
Water/meth injection coming soon!!!
2.8 pulley waiting for install
She boogies now! :bigok:
---
Last edited by Rocket; 08-20-2009 at

12:25 PM

.
Contributor
Join Date: Jun 2009
Location: columbus ohio, OSU
Posts: 317
nice G5 thare, really nice. you need to get it on a dyno
Cobalt Specialist
Join Date: Jun 2009
Posts: 1,324
lol, I like the custom paint
---

GM STAGE 1 :
We're waiting for my clutch to come in. The stock one's not so happy about the power jump. Then we'd like to dyno it and get it to the track. The problem with the track though is I'm a little nervous to launch it properly cuz the ss's are known to break driveshafts
Thats awesome. You really have put a lot of time into the car. I love the transformation
---
2006 LS Mods:
Tsudo N1 Catback Exhaust
ICW Racing Nakano's covered in Cooper CS4 Tourings
Dual Kicker Comp 12's enclosed in a sealed Kicker enclosure powered with a 1200 Insignia Amp
35% Window tint all around
Painted headlights
K2Motor Smoke LED Tail lights
MPx Shorty Antenna
Painted calipers/drums
Custom hood scoops




What a transformation!! One of the best g5's I've seen!
---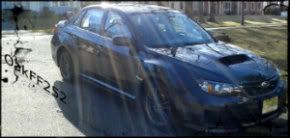 RIP Cobalt Totaled Sept. 2011
Current Car 2011 WRX
Project Victory_Red_SS
Keep the dream alive.
holy crap that came a long way good job! Now to finally get my car to that finished status... *sigh* just costs so much and with a shit job I'll never get anywhere anytime soon -_- I.. just don't know what I want to do anymore either.. My friend phil keeps offering me his SC and stuff... just more stuff to have to finish... idk =/ Just wish I had a better job to make shit easier...
---
Last edited by Powered By LE5; 07-25-2009 at

03:24 PM

.
Posting Rules

You may not post new threads

You may not post replies

You may not post attachments

You may not edit your posts

---

HTML code is Off

---