JoBalt / 2005 Chevy Cobalt LS Coupe / Windsor, Canada
---
mods:
Lowered 2.5inchs
catback exhaust
halo headlights/Led tail lights
Sprayed black rims and emblems, calipers-red, engine-blue
cold air intake
Red streetglow goldedition
soon to come- turbo charger,side mirrors, vertical doors
https://www.yourcobalt.com/forums/members/jobalt-albums-jobalt-2005-ls-picture2703-lowered-cold-airintake.jpg
looks sweet!
---

Just call me Mr.June____________________Flat Broke Mafia Member#2
Contributor
Join Date: Mar 2009
Location: Lakeland Fl.
Posts: 474
looks nice, I was actually wanting to get some stock 16" cobalt rims and have them powdercoated all black at one time.

nice job!
---

2008 Cobalt LS 2.2
Looks great bro!




Fixed your thread title!




---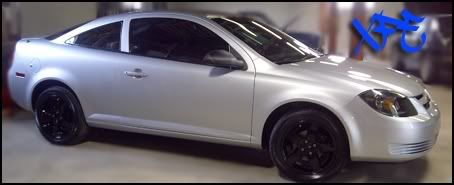 Forum Regular
Join Date: Dec 2009
Posts: 110
more pics
---
HERES MORE PICS . Im gonna do a better photo shoot soon those are with a cell phone sorry guys lol
Posting Rules

You may not post new threads

You may not post replies

You may not post attachments

You may not edit your posts

---

HTML code is Off

---