Newcomer
Join Date: Jul 2010
Location: Cross Lanes, WV
Posts: 16
Slobalt22 / 2010 Cobalt SS/TC / Cross Lanes, WV
---
figure ill make this my build thread....if it needs moved to another section lemme know.
Day 1
5% tint all around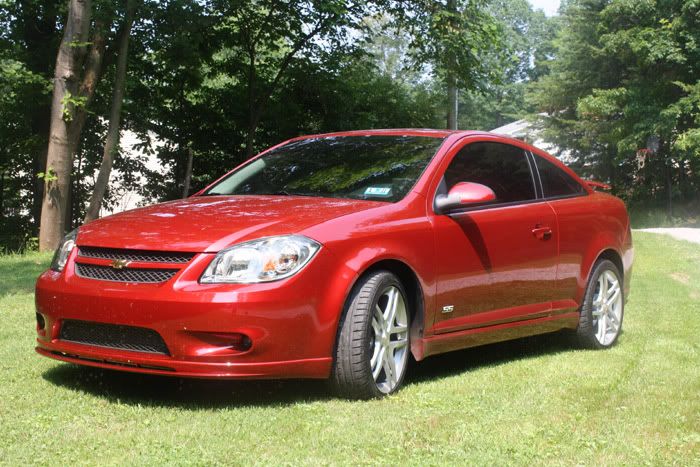 Starting on the tails...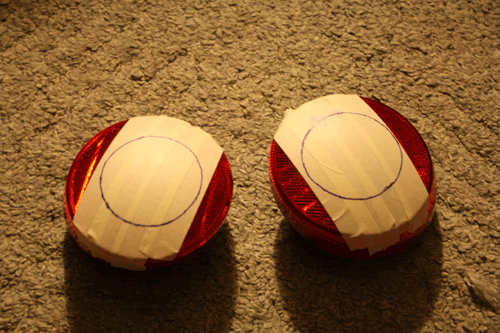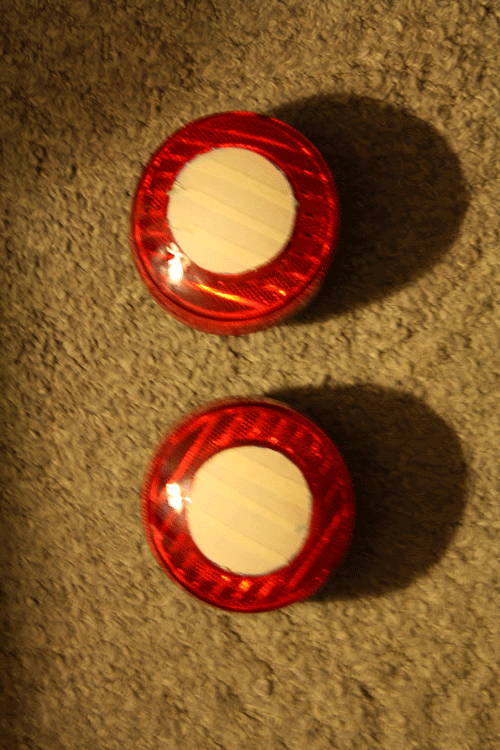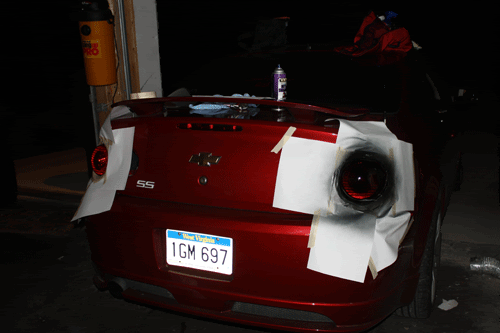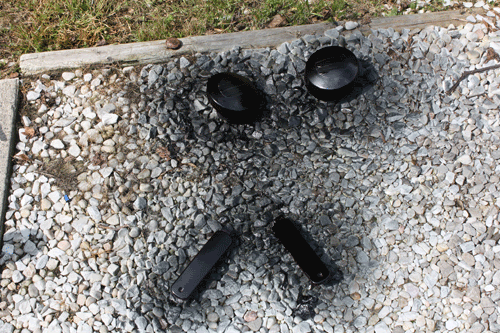 starting on the headlghts...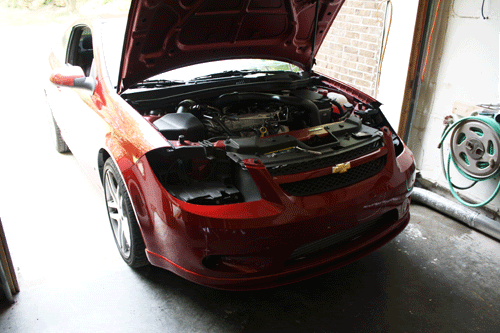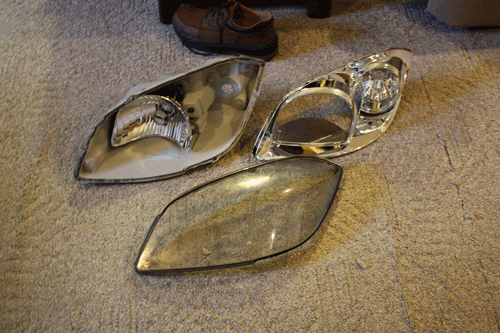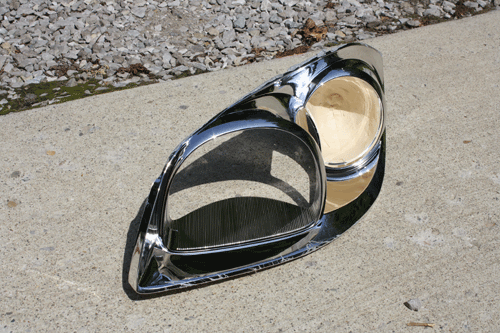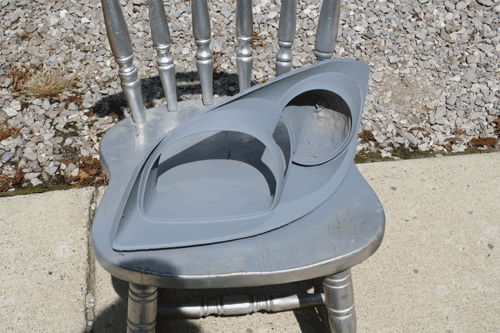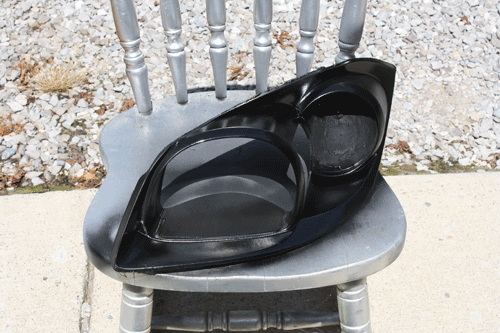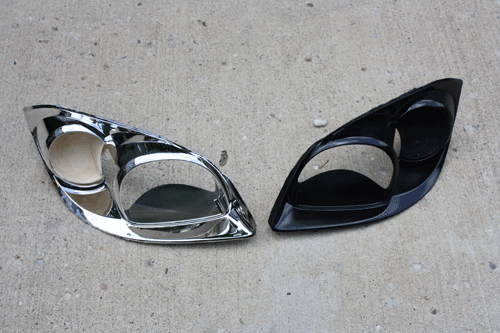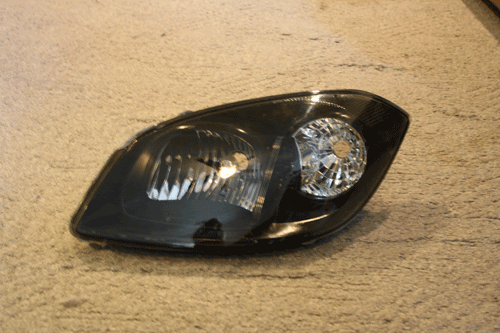 finished product....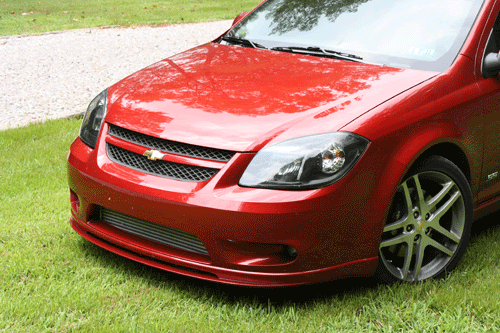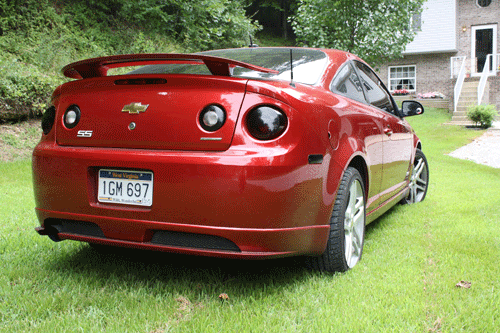 bumper is coming off and going to paint this week, should have it back on friday, SS/SC wheels are finally in my garage, gonna try to get those painted this week and on the car....
I thought the SS/SC rims didn't clear the brembos?

Other then that looks good!
---
2006 Cobalt: Bolt On's
Forum Regular
Join Date: Apr 2010
Location: Battle Creek, Michigan
Posts: 153
---
its about time i see someone with 5% all around on a 2010 like me
love it love it love it love it!
---
SOLD!
2.2 TURBOCHARGED. GT28 TURBO, 60# INJECTORS, WISECO PISTONS, EAGLE CONNECTING RODS, ZZP 3" DOWNPIPE, PACESETTER EXHAUST, K&N INTAKE, CUSTOM COLDSIDE PIPING, DEJON HOTSIDE PIPING, 2.4 INTAKE MANIFOLD,2.4 THROTTLE BODY, TRIFECTA TUNED.
Best Car Insurance | Auto Protection Today | FREE Trade-In Quote
Why is the bumper coming off and going to paint? Looks fine now




Cobalt Specialist

Join Date: Sep 2008
Location: Huntington, TX
Posts: 1,306
im guessing he is getting the evo mod done
Newcomer
Join Date: Jul 2010
Posts: 34
is it just me or does the circle in the tail lights seem alittle off? but sweet ride man.

and the evo mod would look sweet on the car by the way
Newcomer
Join Date: Jul 2010
Location: Cross Lanes, WV
Posts: 16
thanks guys, and yea its getting the evo mod, kinda...it'll be different then what most do....and the circle on my tails is off, i couldnt get the tint to stick for shit, its all bubbled and looks like hell, so im ordering new lights soon or I may just wait and get the g5 cf trunk.
Newcomer
Join Date: Jul 2010
Posts: 34
did u use that vht stuff?????? i dont like it. all u gotta do is mix your black with clear till u get the darkness you want to tint, then spray.
Forum Regular
Join Date: Jul 2010
Location: Fayetteville,Georgia
Posts: 140
Some of us don't have the means to mix clear with black for tinted tails. We use the VHT Nite Shades.
---
2010 Cobalt 1lt sedan. Mods: tinted tails, Mandrel Exhaust System 2.5 inch catback, LSJ exhaust manifold and downpipe.
Posting Rules

You may not post new threads

You may not post replies

You may not post attachments

You may not edit your posts

---

HTML code is Off

---