Newcomer
Join Date: Aug 2011
Posts: 16
Slammedek / 2007 Colbalt Coupe / Columbia, Sc
---
hey guys, i've pretty much been a civic guy my whole life, dat honda love. But today I picked up a 07 cobalt ls? i'm not sure on all the models yet.
but this is how she sits. everything is stock except the rims. Im not a big fan of them, but of course they will change eventually.
future plans as of now, are
exhaust
headers
intake
and maybe some springs.
I already love it.
5 speed for sure.
car drives so great, and i love the gas mileage.
def a huge change, honda to chevy lol.
more pics to come!
NEW PICS!
I just got my windows tinted recently, and ordered my shortty antenna.
I just got a raise, so hopefully i'll be able to do some thangs to it...
i want to drop it really bad, and get exhaust.
update!!!!
I just got some 6 x 9 kickers in the back, and some 6" kickers in my doors, ****ing awesome.
Shorty antenna is on the way, in 2 weeks I'm debating on buying exhaust, or intake, I'm not sure which one I should go with first.
I decided to snap a few pictures though.
Picture of the kickers.
And some other random shots.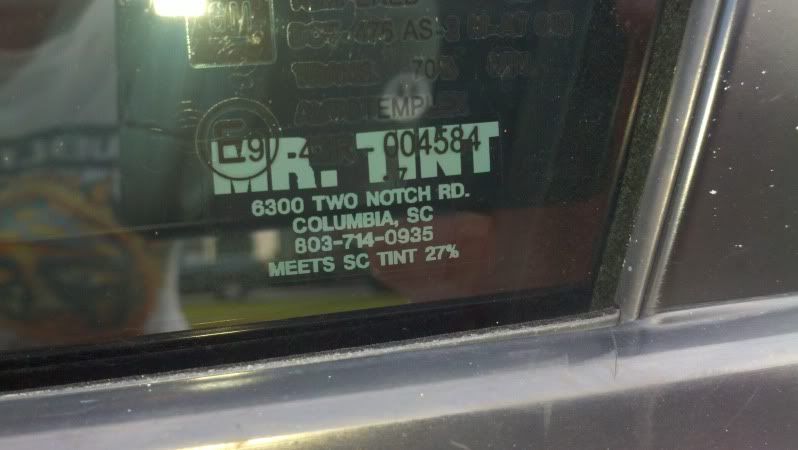 hating the 4 x 4 stance :(
---
Last edited by silver97; 09-03-2011 at

06:30 AM

.
Contributor
Join Date: Jun 2010
Location: Fort Myers, Florida
Posts: 372
nice lookin little ls. welcome to the forum!
---

Forum Regular
Join Date: Jun 2011
Location: Southwest Wisconsin
Posts: 131
Welcome, do you know offhand what wheels those are?
Welcome, I came from the land of Honda too. I had a 98 civic ex I did some minor mods too. Sold it because of the automatic, I kind of wish I kept it and just swapped it sometimes.
Contributor
Join Date: Jun 2011
Location: Charlottetown, P.E.I,Canada
Posts: 304
honda guy also.....but it was just ef love in my heart....but the balt keeps the cravings down. it a great replacement lol. Car looks good but you're right about the rims
Forum Regular
Join Date: Jul 2011
Posts: 121
Rims are a thing to replace, other than that I can some mods being done to this and it looking mint.
---
super clean balt and for any type of mod for throttle response would be an aftermarket intake and the air box mod depending on which intake you decide, and for an exhaust i just recently got the Tsudo N1 Catback which is a full stainless exhaust which is a great exhaust for $25
Newcomer
Join Date: Aug 2011
Posts: 16
true. intake is next on my list anyway,then a header, and i've been looking at exhaust. Did you just buy the muffler and get custom piping? Idk if I want to do that, or if i should just buy the whole catback, and header.
The Tsudo is a full stainless catback exhaust bolts right up to the downpipe


Sent from my Autoguide iPod touch app
Posting Rules

You may not post new threads

You may not post replies

You may not post attachments

You may not edit your posts

---

HTML code is Off

---