RandyO/09 Cobalt Lt/Ft. Myers, Florida
---
I've had my car for about a year and a half. It's my daily driver and by no means a show car. Just a decent looking DD.

Interior Mods:
Not too much here, just LED lights in the dome, and my Tuba in the back seat 24/7. haha

Audio:
I adapted some Bose speakers from an older Corvette, they fit pretty well but besides that nothing much in the A/V dept. yet.
Exterior/Performance:
Beautiful stock GM Summit White paint. haha But seriously, 6000K HID's in the headlights and fogs, shorty antenna, IPCW Bermuda Black tail lights, LED tag light, Ksport lowering springs (ordered Stance GR+'s 4 days ago!), Stock wheels powder coated white and wrapped in 225/45/17 Yokohama Parada Spec 2's, white housing headlights, 2.75 in. Exhaust, K&N drop in filter, and a ported TB.
Here are the only shots I have of the Balt since I got it. I'll upload some more once I get them....Onto the pics!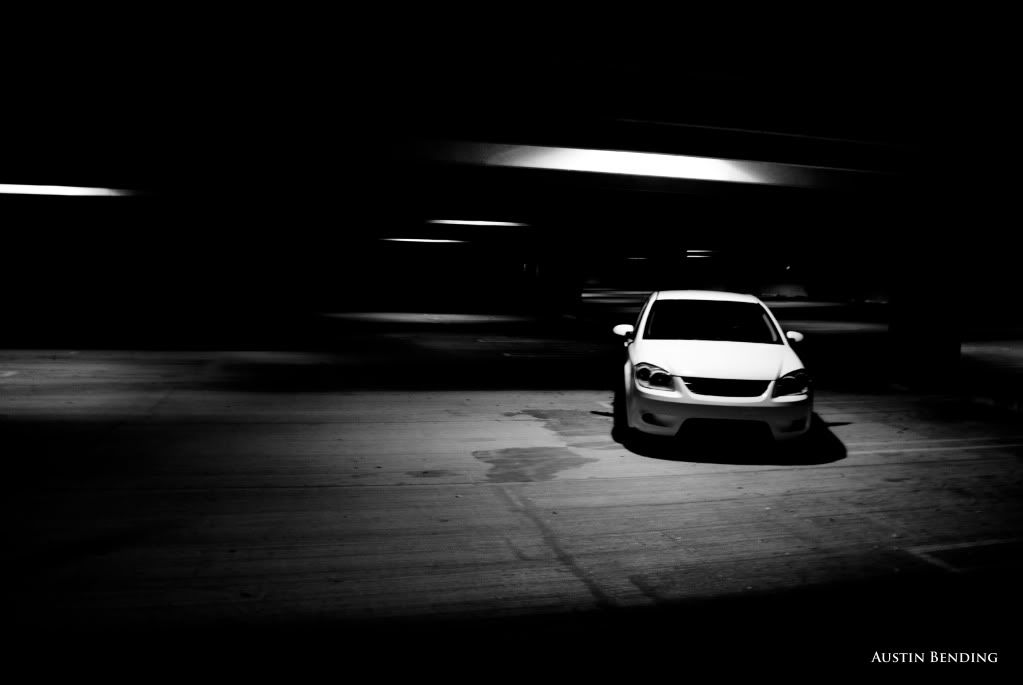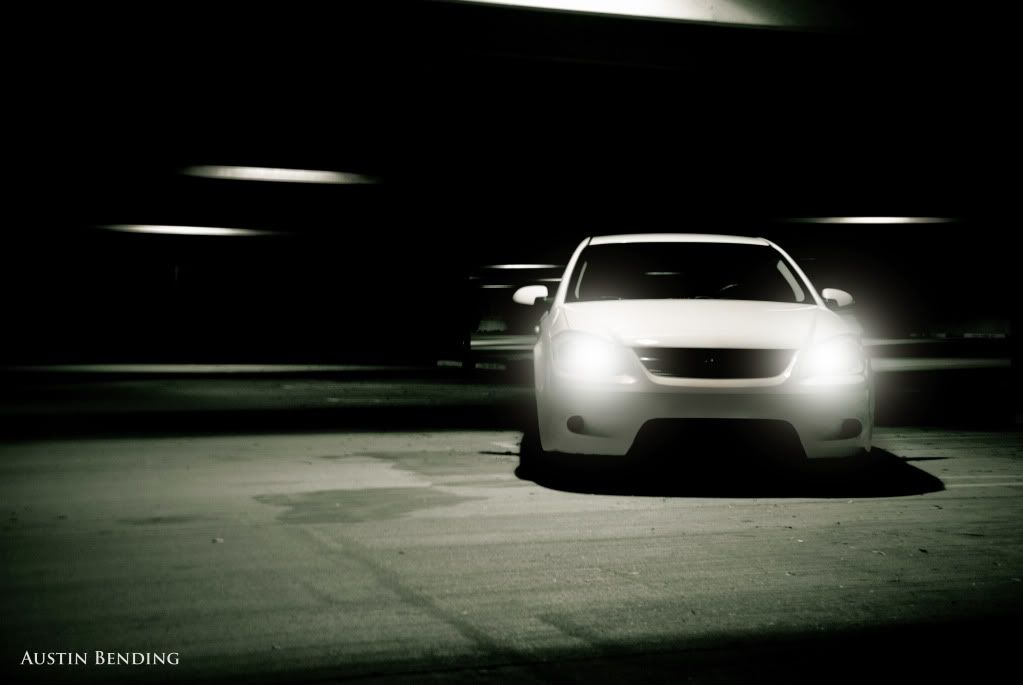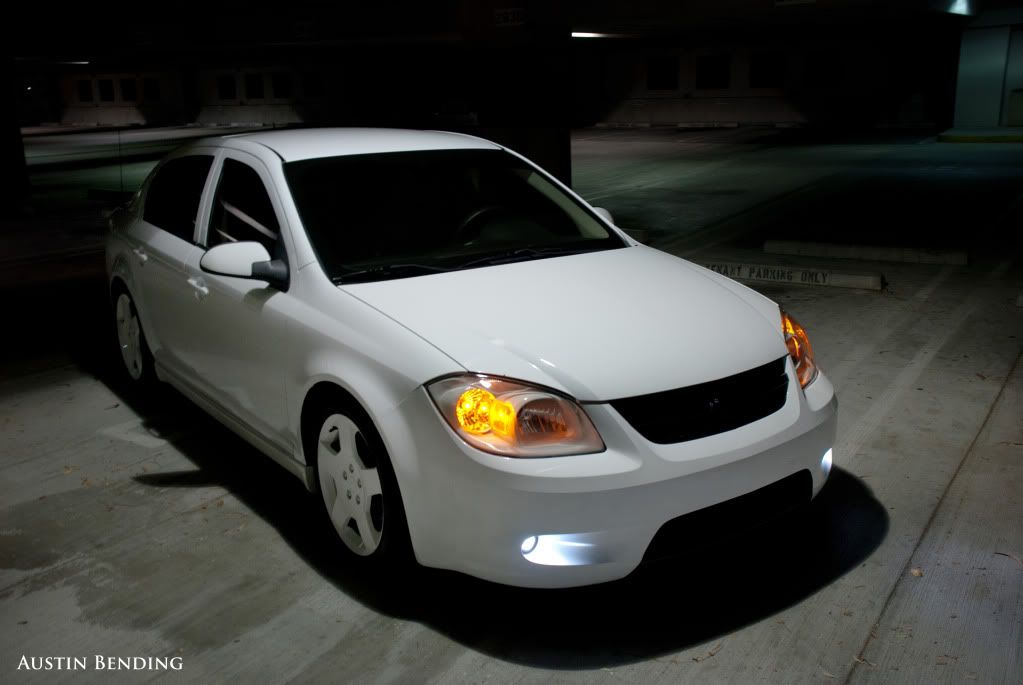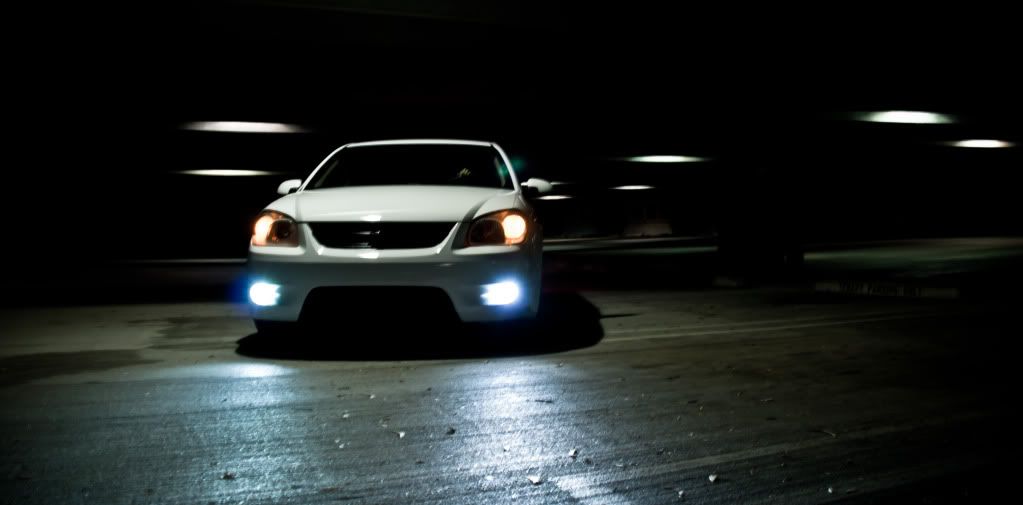 iPhone pic: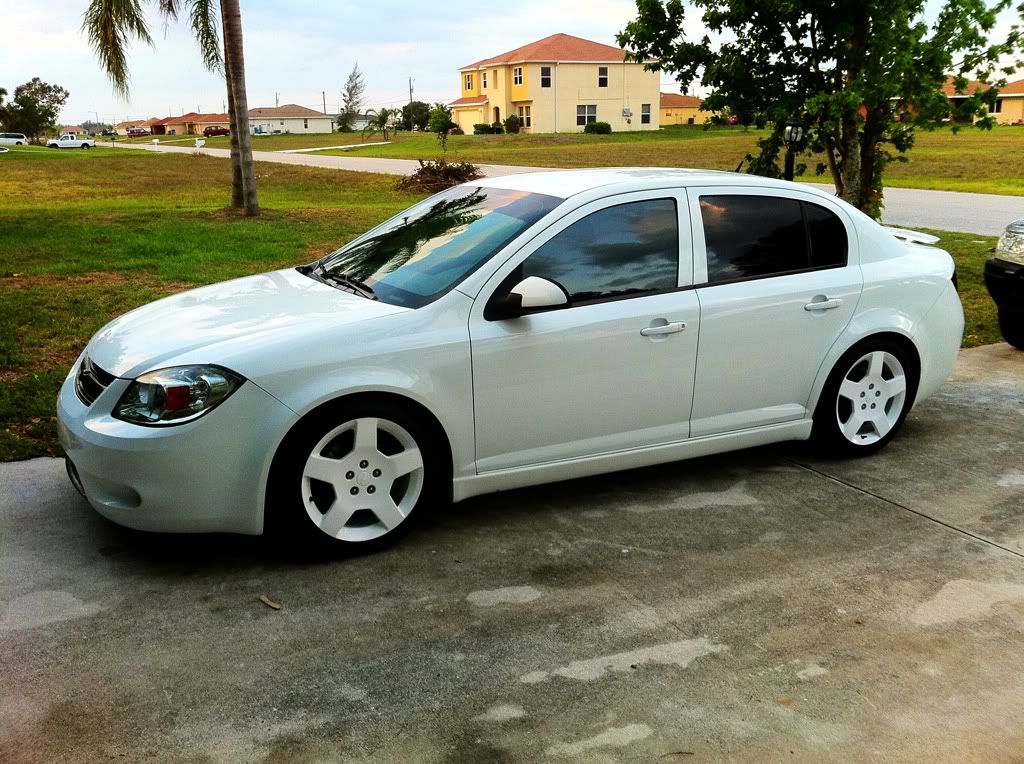 And on from the night after I got it: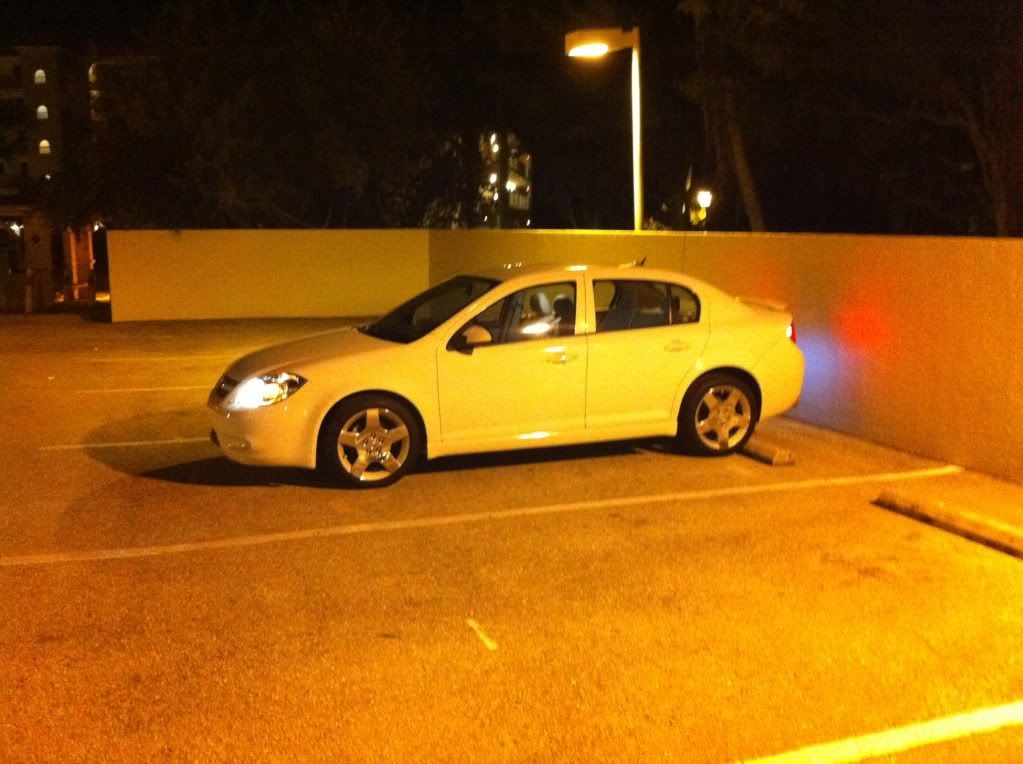 Nothin too special but its been a good car to me soo far *knock on wood*
---

---
Last edited by RandyO; 12-03-2011 at

06:16 PM

.
Forum Regular
Join Date: Jul 2011
Posts: 121
That looks awesome. There is an ss on .net that has the exact same front end and I love it.
---
Thanks man. I want my damn coils for it. I need MOAR LOW.
---

Forum Regular
Join Date: Apr 2010
Location: WATERTOWN, NY
Posts: 96
whats up bro...welcome to the site....where abouts in ft meyers...i live in cape coral...just moved from ny.....if you ever want to mod the balt or need a hand i have helped alot of ny members hook there car up...check my pictures....by the way my name is rick...maybe ill see ya around
---

East Coast Cobalts: NY [NNY Chapter Leader]| Northern NY Cobalt Concepts
For sure man. I live in the historic district and I.m surprised i havent seen you around. Ever go to any of the meets? Send me a PM if you ever need any help too, I'm always down to hang out or cruise.
---

Great example of simple is beautiful! Awesome work with the stock component mods, love the white wheels mang. Keep up the great work, gonna look siiick on coils!!!
hahah. Thanks Scag. I've definitely got plans after I get the coils on. I dislike that there's not many upgrades or the autos who want to slam their cars. (ie rotated trans mounts, rack spacers.) lol But, I'll make it work.
---

Np man, great lookin car. Have you pm'd Mr. Powell on a site he gets on? I bet he would make mounts and spacers for ya, no idea what it would cost though.
---
Last edited by scagnetti76; 12-05-2011 at

06:52 PM

.
No haven't sent him an email yet. I'm not too worried about the mounts yet I'm more concerned with axle bind. I'm kinda surprised that somebody hasn't made some crazy cv axles yet. The VW guys take that inner portion and machine it out I guess I'll have to go that route. Im just want the car to be low and safe.
---

Ya i havnt got a price from him for rotated's either. Dont want to bug him till im serious about ordering.
I havnt heard much about axel bind with the real low guys. Sure it happens though.
Are you talking about the inner plunge joint on the axel? Im confused (and curious) as to what they have machined out. Lookin at getting low in the spring, and havnt come across anything like this yet.
Posting Rules

You may not post new threads

You may not post replies

You may not post attachments

You may not edit your posts

---

HTML code is Off

---