Forum Regular
Join Date: Jan 2012
Location: Toronto
Posts: 188
Dawkness/09cobalt/Newmarket,on
---
dawkness/09cobalt/Newmarket,on
hey all this is my 4 door 5spd!
mods
gmpp intake
gmpp exhaust with ss tip
gmpp extrude honed manifold
zzp 2.5in downpipe catted
08 2.4l tb
07 2.4l intake manifold
HPT
powell stage one rotated trans mount
tein lowering springs
17in fast wheels black inferno
hankook 215/45r17 ventus v12 evo
all rear tail lights led
6000k hid's
black emblems
kenwood deck
kenwood 4 channel amp
alpine type s component speakes
infinity kappa 6x9s
mtx d class amp
JL 12 w6v2 in ported box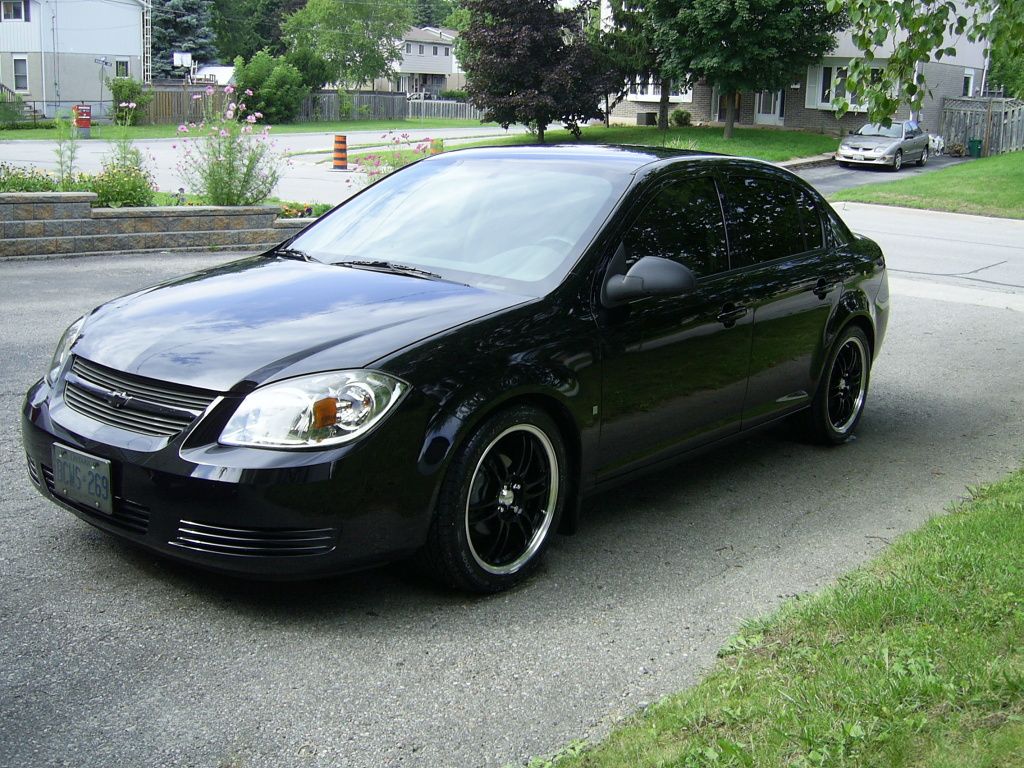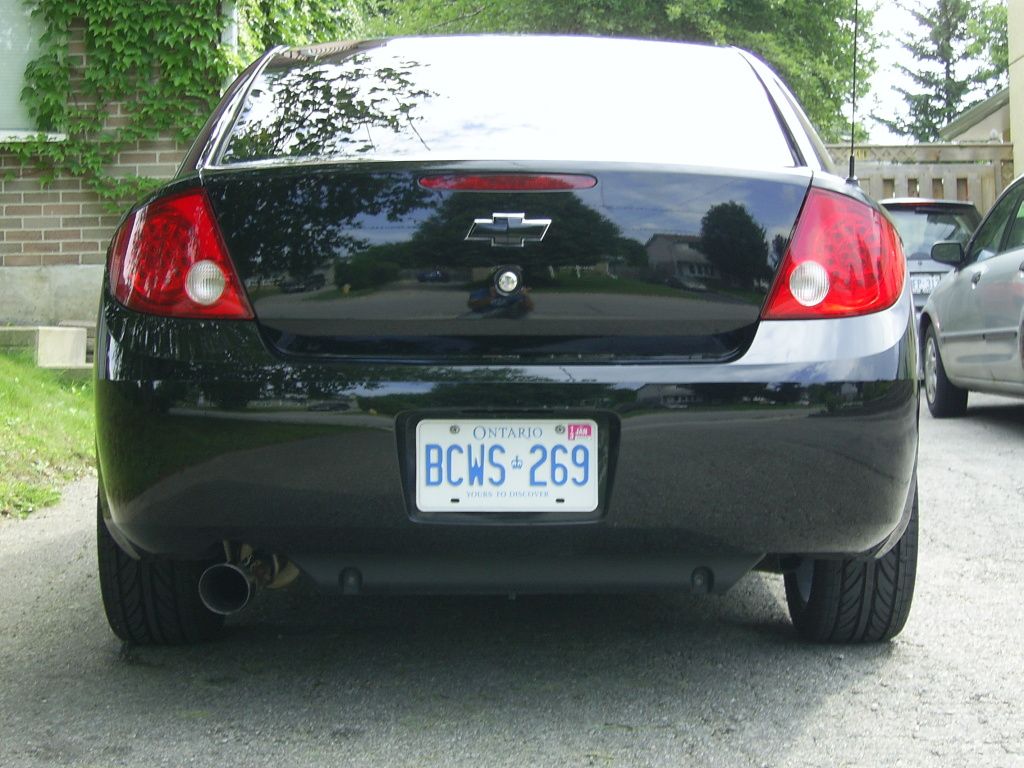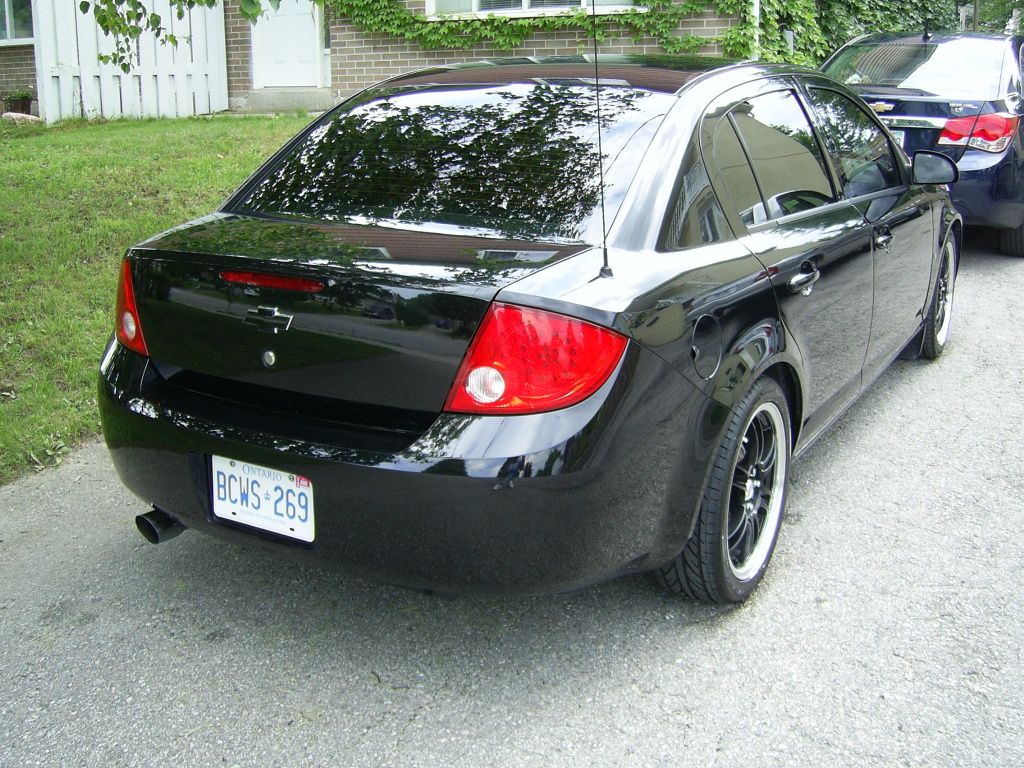 ---
09 SS/TC 4DR G85
---
Last edited by dawkness; 09-05-2012 at

07:48 PM

.
Really nice looking!
---
My car showoff

Want nice deal on Aftermarket parts? Pm me for price from my sponsor!
Reminds me of a similar 2 door on here! Like
---
05 Mitsubishi Evolution 8
05 Chevy Cobalt LS (RIP 7/13/2013
)
99 Nissan Altima GXE (Daily)
99 Subaru Legacy (Daily)
07 Jeep Liberty Limited (No longer the tow truck for the balt
)
If you have questions and I'm not on please PM, notifications go straight to my phone 24/7.
My Showoff
Join YC on FB
Syndicate of Tuners.com
looks awesome.
---
K&N CAI - Vibrant Catback 2,25" - 17" Voxx Wheels - Gen 2 Projector - 30,000k HIDs (Purple) - 3,000k HIDs Fog lights (Yellow) - 5% tinted windows - Eibach Sportlines - Front SS Bumper - Rear SS Bumper.
Showoff tread:
https://www.yourcobalt.com/forums/veh...ec-canada.html
Love the led tails, wish I had those!
---
WA636R - Switchblade Silver Mt
09 Sedan LT 2.2L LAP......Auto!
MODS:Fe5 TC Shock + Struts\Moog Endlinks\YYZ V1 Springs\SC Gunmetal Wheels. Badmab Shorty Header\GMPP Performance Exhaust\ZZP 2.5 Catted DP\K&N Drop-in filter\High Flow Intake Tube. Gen4 Headlights\6K Low Beam HID\LED 3rd Brake Light\LED Turn Signals,Plate,Trunk, Dome, Reverse, Side-marker\ Debadge "LT" & GM fender badges\Shorty Antenna
Join YC.com on Facebook!
Like YC.com on facebook too!
Forum Regular
Join Date: Jun 2012
Posts: 97
Very Nice Sedan dude! What shocks/struts are u using?
Newcomer
Join Date: Jul 2012
Location: Owings mills, Maryland
Posts: 11
That's very sharp! I see you also have a Cruze!
Forum Regular
Join Date: Apr 2012
Location: St. Louis, MO
Posts: 168
Wow, that's clean. Very nice car.
---

Forum Regular
Join Date: Jan 2012
Location: Toronto
Posts: 188
Quote:
Very Nice Sedan dude! What shocks/struts are u using?
stock struts shocks for now
---------- Post added at 08:53 AM ---------- Previous post was at 08:52 AM ----------
Quote:
That's very sharp! I see you also have a Cruze!
yup wifey's still trying to convince her to do a couple of things to it, not going so well lol
---
09 SS/TC 4DR G85
Posting Rules

You may not post new threads

You may not post replies

You may not post attachments

You may not edit your posts

---

HTML code is Off

---