2008 LNF Victory Red
---
Etnies
Lee Co, VA
Built LNF with Precision cea 5858 dual BB turbo
Engine mods (external)
Precision pte5858 cea dual ball bearing billet wheel turbo
Treadstone stage 4 turbo kit
Treadstone catless down pipe
Treadstone 3in catback with magnaflow muffler and resonator
Synapse Charge piping
ZZP FMIC
Injen cold air intake
TWM Short throw
Greddy Type RS BOV
Engine mods (internal)
Wiseco forged stock bore piston
ZZP 4340 forged rods
ZZP Stage 1 cams with larger fuel lobe
ZZP 82# valve springs
ZZP engine mount
ZZP rotated trans mounts
KY Stage 3 Clutch
HP Tuners (on stock tune till break in is over and then having it tuned)
Exterior
Plasti dip'd black rims (has been done since pic)
blacked out tails and side markers
Random stickers on back window (done since pic)
6k bi-xenons
6k reverse xenons
20% tinted windows
Interior
Custom painted dash trim to match exterior paint
Big Black Fuzzy Dice lol
Custom wrapped Dual 12' subwoofer box to match exterior color with SS badge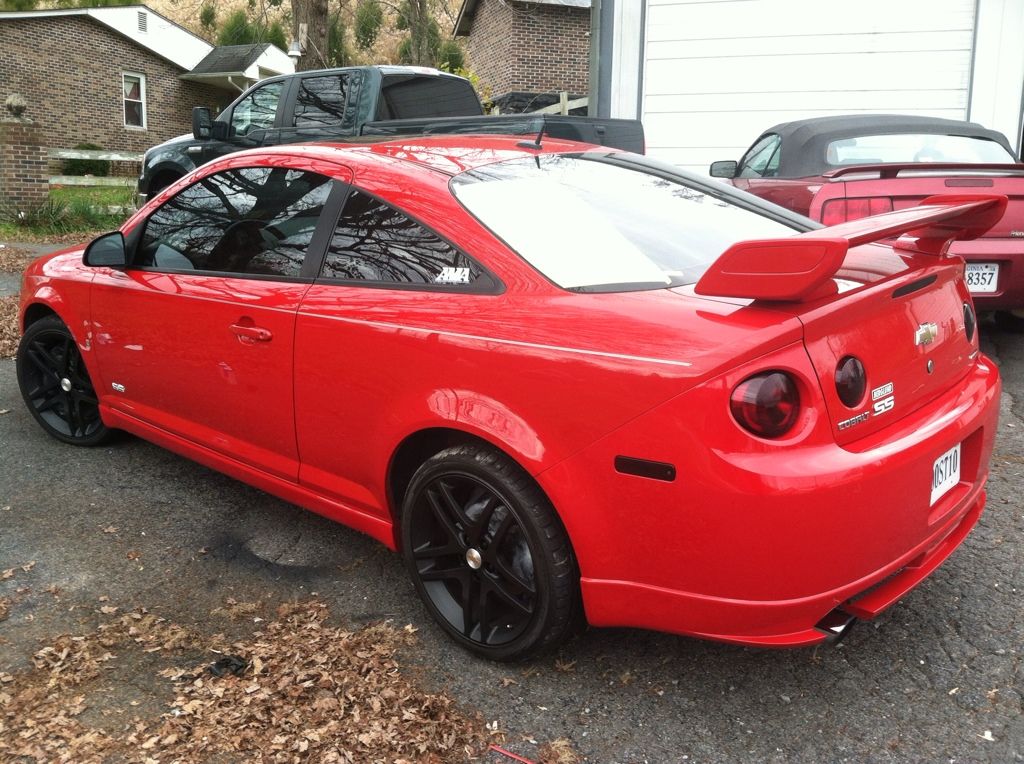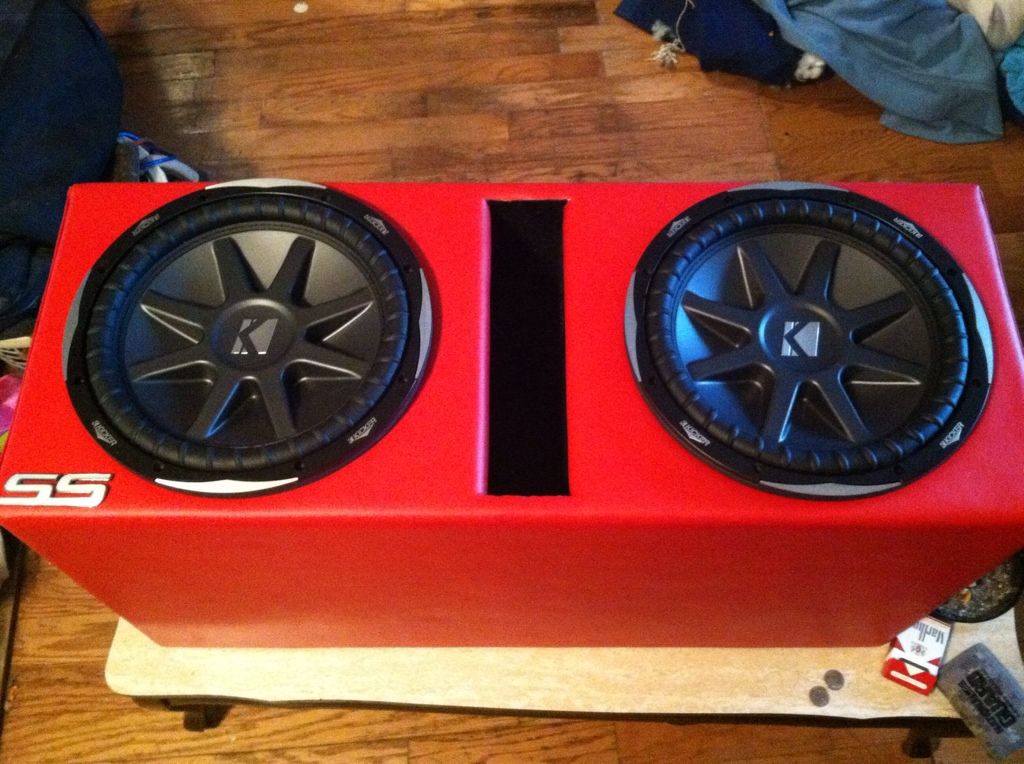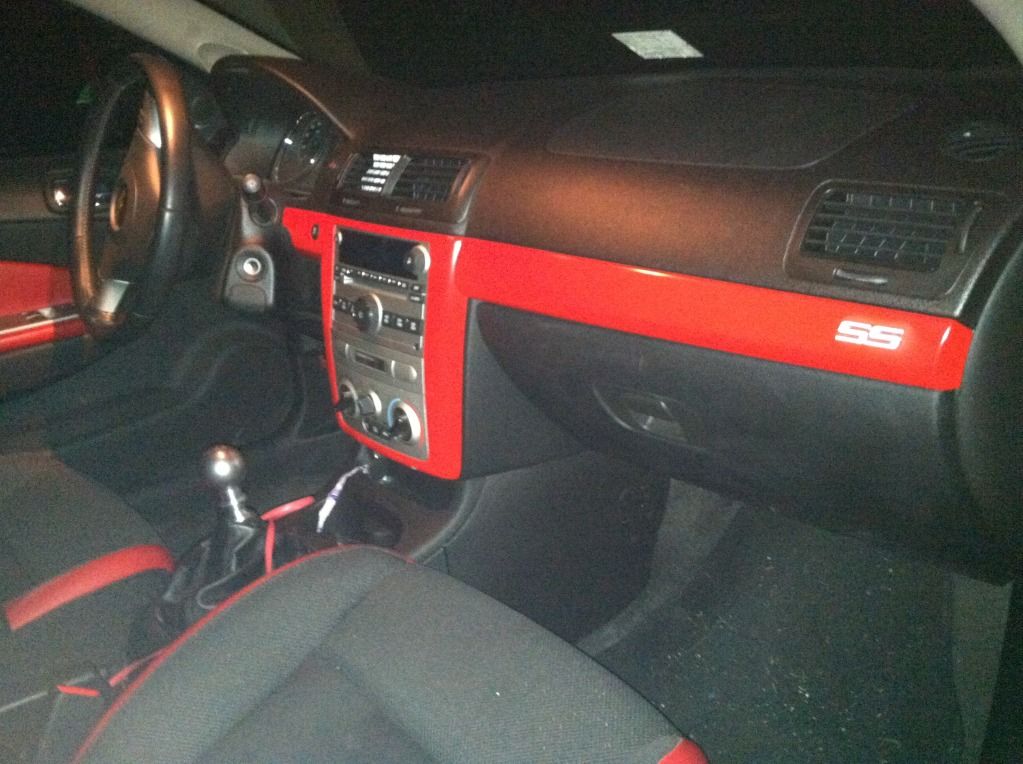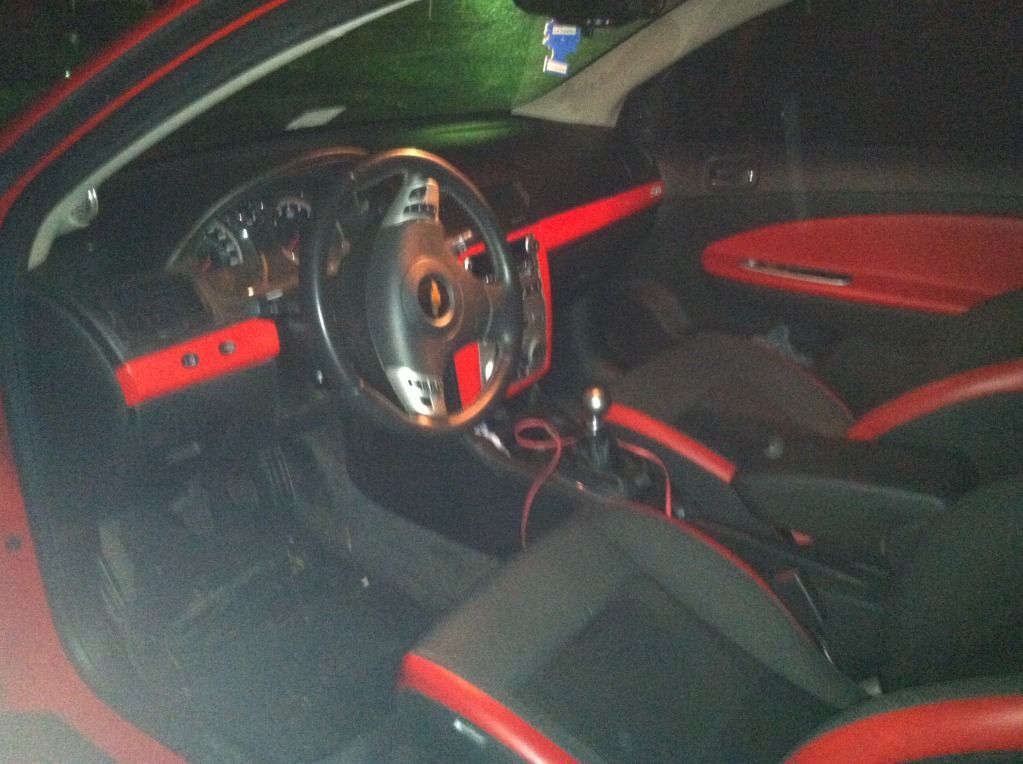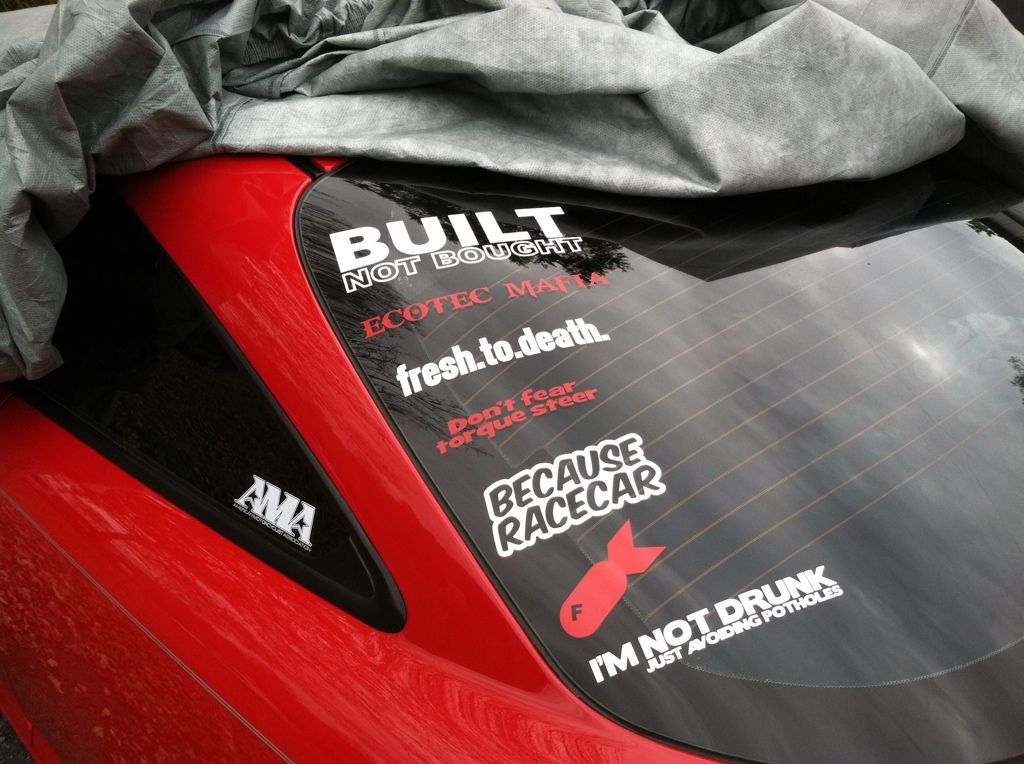 I love your car
---
2009 Ford Escape Limited - 3.0L, 6 speed auto, 4x4, 25/33 city/hwy imp mpg.
2017 F150 XLT-XTR - 5.0L, 4x4, 3.55's, E-locker, xtr chrome package, fx4 off-road package.
20/25 imp mpg

Join Date: Sep 2009
Location: Milford, CT
Posts: 1,036
Great car. Voted for ycotm. You can get ecotec mafia stickers on ihatestickers.com

Sent from my SPH-L710 using AutoGuide.Com Free App
You got a little flash rust on the rotors, lol. Very nice looking car, do you have an progression pics or shots of the parts you have put in?
---
05 Mitsubishi Evolution 8
05 Chevy Cobalt LS (RIP 7/13/2013
)
99 Nissan Altima GXE (Daily)
99 Subaru Legacy (Daily)
07 Jeep Liberty Limited (No longer the tow truck for the balt
)
If you have questions and I'm not on please PM, notifications go straight to my phone 24/7.
My Showoff
Join YC on FB
Syndicate of Tuners.com
Veteran
Join Date: Sep 2012
Location: Good 'Ole Maryland
Posts: 675
Quote:
No pictures of the engine bay?
^x2
---
['10 LT 2.2, 15% Tint, Blue LED Dome and Trunk lights, Kenwood 252U, 2 12" Kicker Comps,Delinte D7 Thunder tires, 18in NR10's, Eibach Sportlines, Fe5 Shocks and Struts, Moog Endlinks, ZZP Catback, ZZP Stage 3 Turbo Kit, 8000K HID Halo's,Painted Emblems, Blacked out tailights]
Visit My Showoff!:
https://www.yourcobalt.com/forums/veh...burnie-md.html
Forum Regular
Join Date: Nov 2012
Posts: 111


---------- Post added at 11:29 PM ---------- Previous post was at 11:28 PM ----------



---------- Post added at 11:30 PM ---------- Previous post was at 11:29 PM ----------



---------- Post added at 11:30 PM ---------- Previous post was at 11:30 PM ----------



---------- Post added at 11:34 PM ---------- Previous post was at 11:30 PM ----------



---------- Post added at 11:34 PM ---------- Previous post was at 11:34 PM ----------


Posting Rules

You may not post new threads

You may not post replies

You may not post attachments

You may not edit your posts

---

HTML code is Off

---