WISHiBOUGHTanSS/2008 Cobalt LS/Cherry Point, NC
---
LILIAH (She's the woman of my dreams)
Bought this car in July and I'm not sure on my future plans on it and currently I'm goin with the flow.
Mods:
EXTERIOR
3rd Gen Halogen Projector Headlights
18" SSC Performance Style 675's
DC Sport Round Muffler
Blue LED License Plate Bulb
Tinted Tails and 3rd Brake Light
Painted Calipers
De-badged
30% tint all around
Short Antenna
INTERIOR
Clarion NX603
2 12" JL Audio WX Subs
700 Watt Kicker Amp
Blue Interior LED Lights
PERFORMANCE
2.5" ZZP Catless Downpipe
K&N Typhoon SRI Intake
Air Box Mod
FUTURE PLANS
AIT Zen Body Kit
Eibach Sportline Springs
FE5 Struts and Shocks
K2 Tinted Taillights
BadMab Header
CCFL Halo Ring Swap
Fog Lights
Inerior Swap for Black
still debating on supercharging vs. turbocharging
here's some pics...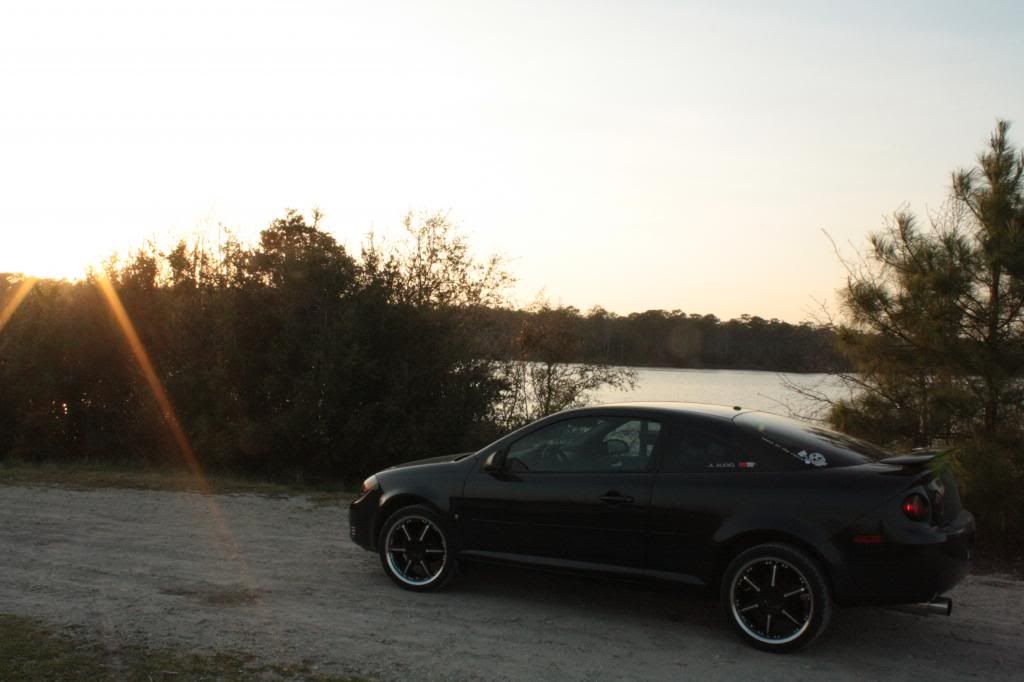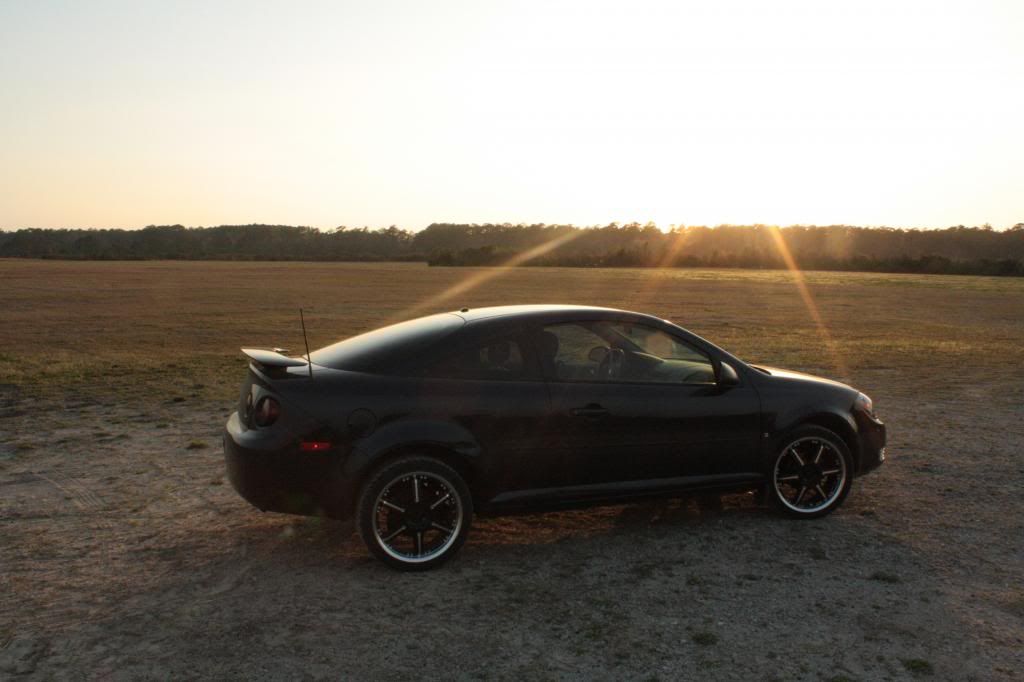 hope you enjoyed it and hope you'll keep checkin out my progress

Join Date: Feb 2010
Location: Ontario, Canada
Posts: 1,338
looks like its coning along well!, I'm liking whats in store to! plans to paint the bow tie or valve cover?

oh and turbo'ing is a lot more expensive and dangerous to your engines well being.. but the power gains are huge

supercharging is waayyy cheaper, gives respectable numbers and wont be as harmful to the engine.
---
im not sure if im going to be putting the bowtie back on after the bod kit so we'll see.. if i do it'll be painted before i put it back on.

i do intend on painting the valve cover next time i go back home

ehhhh im really not sure what i wanna do yet about sc vs tc:P
lower everywhereeee
---
2005 Stealth grey metallic 2DR Standard Base Model
2006 Burnt Orange 2DR Standard SS
MY SHOWOFF THREAD
and i probably should have mentioned to you earlier, it would be very smart of you to throw new rods/pistons/bearings into your car before you turbo. but if you supercharge, you should be good on a stage 2 pulley
im putting the kit on before i lower, im droppin it as soon as i can right after i get the kit on
Posting Rules

You may not post new threads

You may not post replies

You may not post attachments

You may not edit your posts

---

HTML code is Off

---