Ultimate Downpipe Mod
---
i didnt even have to do it and now ill have to buy a new one.......a few days ago i got my new pacesetter header(big thanx to ttr) and chopped my stock downpipe to accomodate the new header, wel last night as i was sleeping someone came buy and stole my downpipe just choped it off. i guess to sell it at a scrap yard been happening alot around here...but now ill have to buy a new one. by any chance anyone got a midlength zzp or anything of that nature that they would be willing to sell?
---
heart of an SS

Join Date: Jan 2006
Location: Michigan
Posts: 750
That sucks. Probably stole it for the Cat. I got around $50 for mine when i turned it into the scrap yard.
---
2006 Cobalt LS 2.2L Ecotec
Show Off Thread
hailcesar quote - "I think you got the best transformation from Ls to badass!!!!!!!!!!!!!!"
Contributor
Join Date: Jan 2010
Posts: 439
I have an cti catless dp for sale... Mounts to stock header though.. Has the triangle shape mount and it's 3 inches...Brand new never been used and you can have it for 80 with shipping
wel mines a midlength man i wish i could go catless but my car isnt set up for no backpressure
---
heart of an SS
*Moved to Wanted (car related)*




---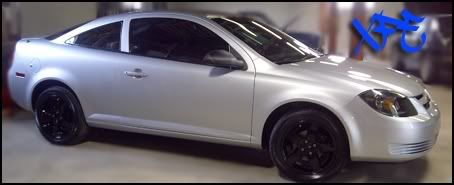 Expert
Join Date: Feb 2008
Location: Edmond
Posts: 869
I run open valves. Thats where its at. Zero restriction.
---
My turbo lag is your courtesy head start.
wel thanx for the movement but anyone got anything? cant drive my sexy balt with an open header
---
heart of an SS
Veteran
Join Date: Dec 2009
Location: Elberton, Georgia
Posts: 680
yeah that pretty much sucks balls...
i have a stock 2.2 downpipe if you are interested




id really like to get that from u hopefully not to expensive... i spent all my cash on my header
---
heart of an SS
Posting Rules

You may not post new threads

You may not post replies

You may not post attachments

You may not edit your posts

---

HTML code is Off

---