Black Radio and HVAC Faceplates
---
need a set badly so anyone who has an extra set PM me as id like to send you a little cash for them lol
To be honest, i would paint your radio. You will have to find an hvac, impossible to paint and no one just sells the face plate. You can fine then in Ebay for around 40 or maybe a junk yard. One guy on here had them but he sold his balt and haven't heard from him since.
---
05 Mitsubishi Evolution 8
05 Chevy Cobalt LS (RIP 7/13/2013
)
99 Nissan Altima GXE (Daily)
99 Subaru Legacy (Daily)
07 Jeep Liberty Limited (No longer the tow truck for the balt
)
If you have questions and I'm not on please PM, notifications go straight to my phone 24/7.
My Showoff
Join YC on FB
Syndicate of Tuners.com
x2 on the junkyard. I get so much trim from that place it's crazy. Or you can order the set new from GM parts sites for about 35 bucks + ship.
---
"You all know I take great pride in my title as Mr. Positive."
My Showoff
Contributor
Join Date: May 2010
Posts: 288
I got a black hvac face plate, since I actually liked my silver finish better. I'll post a pic tomorrow
---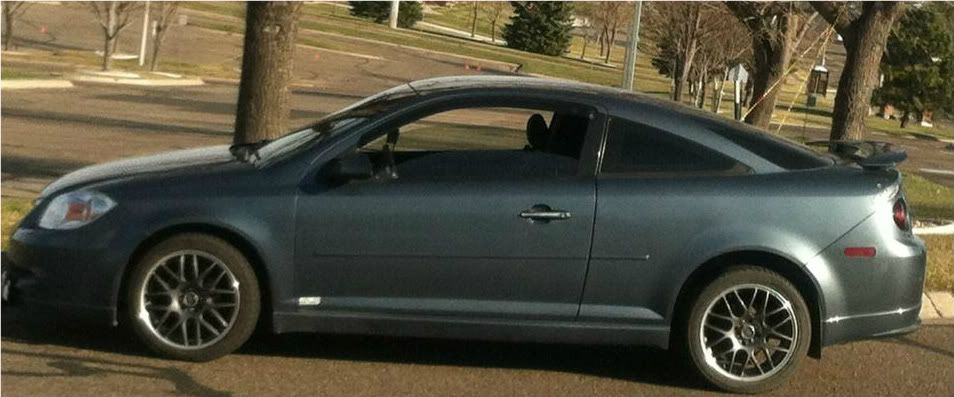 Forum Regular
Join Date: Jun 2011
Posts: 73
i have a black faced radio with aux port for $65 shipped
and a Black HVAC for $50 shipped
Forum Regular
Join Date: Nov 2012
Posts: 111
Quote:
I got a black hvac face plate, since I actually liked my silver finish better. I'll post a pic tomorrow
hey can you post that pic? and PM me a price
Posting Rules

You may not post new threads

You may not post replies

You may not post attachments

You may not edit your posts

---

HTML code is Off

---