haha Ill wait : ) I want to make sure I win when I enter lol
The thread for my LS was locked. I didn't want to enter it with the modernity being updated. So I just through the SS in. I entered the LS in ycotm years ago, and it didn't go so well for it.
---
2009 Imperial Blue Metallic Cobalt SS/TC Sedan - "Stock":
2008 Victory Red HHR SS - Stock
2005 Chili Pepper Red Ion Redline - Stock
2007 Sunburst Orange Metallic LS Coupe - Sold
I try to vote for the car is like to own myself so SS is getting my vote, especially since IBM is my favorite color on them.
---
2009 Cobalt LS XFE (F23) Victory Red
YYZ V.3 Springs, Koni shocks/struts, Powell XXX rear swaybar, Brembo brake swap, 5 lug conversion, Ion Redline wheels, SS/SC interior swap including power conversion, K&N intake, Trifecta tune, Ark Performance N-II catback, Ark shorty antenna, SS body kit, Powell F23 rotated mount, LNF rear mount, Powell CABs
Soon to come- EFR 6758 turbo kit and make Retro Headlights.
Quote:
Either way if we can have this months contest with 4 entries. That's fine. If we absolutely have to have 5 entries, and If the other contestants would be ok with it I'll put the LS in just so we can have a contest.
You'd be directly competing with yourself if you do. Not the smartest strategy imo.
5 isn't needed its only the max and 2 is the minimum
---
WA636R - Switchblade Silver Mt
09 Sedan LT 2.2L LAP......Auto!
MODS:Fe5 TC Shock + Struts\Moog Endlinks\YYZ V1 Springs\SC Gunmetal Wheels. Badmab Shorty Header\GMPP Performance Exhaust\ZZP 2.5 Catted DP\K&N Drop-in filter\High Flow Intake Tube. Gen4 Headlights\6K Low Beam HID\LED 3rd Brake Light\LED Turn Signals,Plate,Trunk, Dome, Reverse, Side-marker\ Debadge "LT" & GM fender badges\Shorty Antenna
Join YC.com on Facebook!
Like YC.com on facebook too!
Sounds good then, don't put the LS in, maybe next month for the LS
---
2009 Imperial Blue Metallic Cobalt SS/TC Sedan - "Stock":
2008 Victory Red HHR SS - Stock
2005 Chili Pepper Red Ion Redline - Stock
2007 Sunburst Orange Metallic LS Coupe - Sold
Veteran
Join Date: Sep 2012
Location: Good 'Ole Maryland
Posts: 675
if you still need a 5th ill put mine in: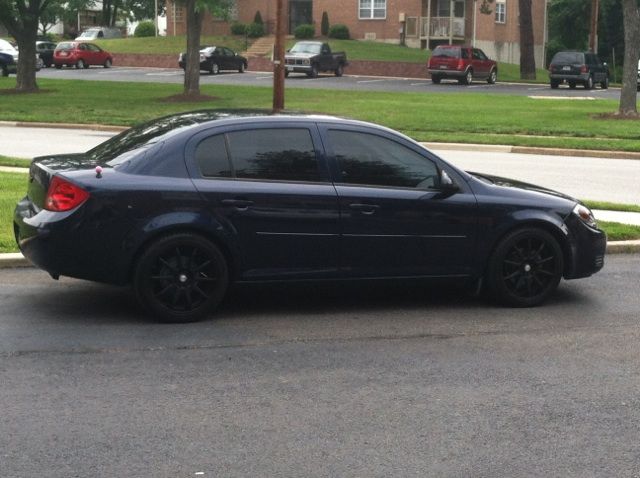 https://www.yourcobalt.com/forums/veh...burnie-md.html
---
['10 LT 2.2, 15% Tint, Blue LED Dome and Trunk lights, Kenwood 252U, 2 12" Kicker Comps,Delinte D7 Thunder tires, 18in NR10's, Eibach Sportlines, Fe5 Shocks and Struts, Moog Endlinks, ZZP Catback, ZZP Stage 3 Turbo Kit, 8000K HID Halo's,Painted Emblems, Blacked out tailights]
Visit My Showoff!:
https://www.yourcobalt.com/forums/veh...burnie-md.html
Posting Rules

You may not post new threads

You may not post replies

You may not post attachments

You may not edit your posts

---

HTML code is Off

---