Lets give it a try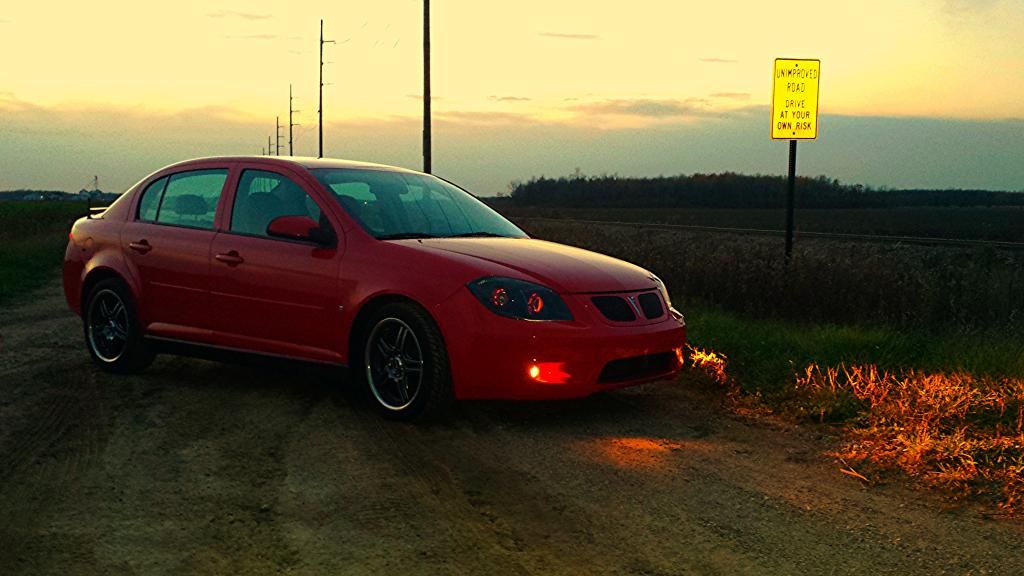 https://www.yourcobalt.com/forums/veh...tml#post622594
---------- Post added at 07:32 PM ---------- Previous post was at 07:30 PM ----------
as far as everything else goes, different cars should be able to be entered... only one car per person in any given contest though. Cars that are being re-entered after they already won should have significant modifications since they won last time, and maybe hold off on allowing entries from previous winners for a few days to give new people a chance to enter first..
---
Quote:
Speed isn't everything. Sometimes, you just need a little style and flare in your motoring.
The awards are handed out to owners, not individual cars. So under normal regulations, blu3_v1p3r couldn't enter his LS and Andrew couldn't enter his Redline. Omitting the award system entirely wouldn't be fair for previous winners as they'd lose their wins, and new contestants as there'd be less motivation for competing.
how hard would it be to add the month and year to the awards badge?
---
Quote:
Speed isn't everything. Sometimes, you just need a little style and flare in your motoring.
Well why couldn'tt we give multiple awards to one owner? Say one says "ycotm winner Nov. '14" and then a few months they supercharge their g5 and then they wanna enter again and they win in April. So then they get "ycotm winner April '15"
maybe make an "awards page". The badge can show the latest awards .. so this case would be "ycotm winner April '15" and then you click on the awards page tab and you can see all the awards they have that we can't fit for badges.

That would be out of our powers though lol we would need the big bosses help. .. just some ideas

---------- Post added at 06:27 PM ---------- Previous post was at 06:19 PM ----------

This probably isn't the right place for the ideas lol... Staff section is probably the right place. But I feel that we need to get the active non staff in on some decisions to appeal to the ones we serve. I think YC is at it's strongest right now. We have a good bit of Actives on. We gotta get the ones who aren't active included and to start posting. The other day I saw "82 viewing" in the off topic section. How come out of those 82 only say 15 are really active!?
we should take it to the staff section or first to an off topic chat so everyone can get a word in, and then to the staff sections
---
WA636R - Switchblade Silver Mt
09 Sedan LT 2.2L LAP......Auto!
MODS:Fe5 TC Shock + Struts\Moog Endlinks\YYZ V1 Springs\SC Gunmetal Wheels. Badmab Shorty Header\GMPP Performance Exhaust\ZZP 2.5 Catted DP\K&N Drop-in filter\High Flow Intake Tube. Gen4 Headlights\6K Low Beam HID\LED 3rd Brake Light\LED Turn Signals,Plate,Trunk, Dome, Reverse, Side-marker\ Debadge "LT" & GM fender badges\Shorty Antenna
Join YC.com on Facebook!
Like YC.com on facebook too!
We're only missing one entrant to reach our maximum of 5, so I purpose we let this one run out the classic way. After which, we'll get our minds together to come up with a better and fairer system in which everyone will be satisfied.
Bump! we need what, one more?
---
Quote:
Speed isn't everything. Sometimes, you just need a little style and flare in your motoring.
---
2009 Cobalt LS XFE (F23) Victory Red
YYZ V.3 Springs, Koni shocks/struts, Powell XXX rear swaybar, Brembo brake swap, 5 lug conversion, Ion Redline wheels, SS/SC interior swap including power conversion, K&N intake, Trifecta tune, Ark Performance N-II catback, Ark shorty antenna, SS body kit, Powell F23 rotated mount, LNF rear mount, Powell CABs
Soon to come- EFR 6758 turbo kit and make Retro Headlights.
Excluding previous winners, the five to be entered this month are the following:

1) Swanman35
2) Jokerr
3) blackblade
4) rrob5382
5) Dustinb855
Posting Rules

You may not post new threads

You may not post replies

You may not post attachments

You may not edit your posts

---

HTML code is Off

---