View Poll Results

: Site Upgrade to 4.0???

Yes
14
66.67%
No
7
33.33%
Voters: 21. You may not vote on this poll
YC.com Site Upgrade to 4.0???
---
Purchase vBulletin, the most powerful forum software available.
Im just throwing this out there to see what the community of YC.com thinks about this. Keep in mind there is cost involved and possibly site down time (Very minimal) to make the upgrade. Keep in mind it is HIGHLY unlikely that this will be done, but i just wanted to see what you guys think about.
I've seen this version in use on a few sites and i like it.
Vote yes or no...
---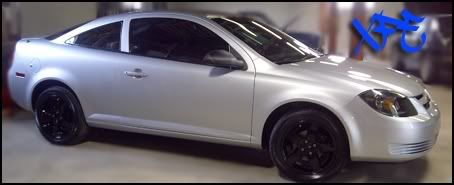 YESSSS...

MIFbody just upgraded to 4.0 - it r0x0rz my s0x0rz.
---
1986 Chevrolet Camaro IROC-Z
- Wrecked/Sold
1998 Chevrolet Cavalier
- Wrecked/Donated
2007 Chevrolet Cobalt LT
- M62 Supercharger, Ported Throttle Body, 42 lb/hr Injectors, Intense 2.9" Pulley, Cobra Heat Exchanger, SS/TC Exhaust, TTR Engine and Trans Mounts, Trifecta Tune, ZZP Header and Downpipe, '08+ FE5 Struts/Shocks, SSC Springs, FE5 Control Arms, SS/SC Front Swaybar, Powell Hardcore Rear Swaybar, 18" MSR 045s, Dunlop ZIIs, Nightshaded Tails/Side Markers, Shorty Antenna, Black Bowties, Black Grilles, Black Headlights, Dual JL 12" w1v2 Subs, A/D/S Front/Rear Speakers, Pioneer 7" Touchscreen, G85 Recaros, Leather Rear Seats, 160 MPH Cluster.
2014 Chevrolet Cruze Diesel
- 17" MSR 013s, Black Bowties, Black Tails, UR Rear Lower Bar
1981 Chevrolet Camaro Z28
- JVC Ribbon Tweeters, SEAS Mids, Pyle Woofers, Kenwood Tape Deck, Zapco Amp/Equilizer, Ceramic-Coated Longtubes, 2.5" Pypes Stainless Exhaust, Bilstein B6 Shocks, GW U/L Control Arms, Hotchkis Springs Sway Bars, DD HDX Cluster
2017 Chevrolet Volt LT
- Black Bowties

Join Date: Apr 2008
Posts: 1,559
Quote:
Originally Posted by
Powered By LE5
View Post
im not paying 250 lol
why would you?
---
Doesnt even look like this anymore but im still gonna keep this because its sweet

08' 2door Lt special Edition
Quote:
Originally Posted by
Powered By LE5
View Post
im not paying 250 lol
There is NO cost to members. The cost of this upgrade would be fully paid by ADMIN. The purchase of Premium Memberships and YC.com decals and the Vendor fees would basically be paying for it.
---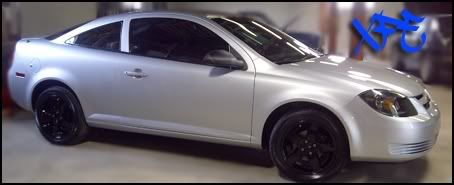 Join Date: Oct 2004
Location: Southern California
Posts: 1,651
4.0 COMPLETELY changes the look and feel of the website and I don't like it
I honestly like what we have..but it does look good
---
i say sure,but can u make it so if pple are not satisfyed they can change their profile back to how it is now?
Posting Rules

You may not post new threads

You may not post replies

You may not post attachments

You may not edit your posts

---

HTML code is Off

---