Premium Member Subscription Cancelled.
---
I got a email yesterday and others said they have also.
But it says that my subscription to Premium Member Subscription has been cancelled by Racing Solution.
I did not request that it be cancelled.
It was cancelled and you were refunded because "Racing Solution" our former Admin (Brian) no longer owns this site.
Direct quote from Brian:
Quote:
Hey guys,

Just wanted to pass along some info to you all. Premium Membership subscriptions were previously handled by me. Since the site was sold, all new memberships are handled via AutoGuide/VerticalScope.

Many of our old Premium Membership subscriptions are up for renewal and payments are being sent to me again. I have refunded all of the renewals and sent them messages explaining why. I also cancelled all of our existing subscriptions. This should NOT affect anyone's membership status here on the forum. What this did is simply prevent their subscriptions from renewing automatically. If anyone asks, they just need to sign up for premium again via YC.com. Everything will be processed via AutoGuide/VerticalScope that way.

Thanks,

Brian
Hope this answers your questions.
---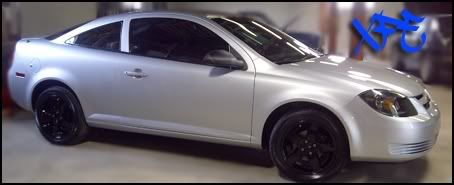 I must be ok then because I had canceled my subscription and then renewed through yc again.
I better not have to do it...I did lifetime...
---
1986 Chevrolet Camaro IROC-Z
- Wrecked/Sold
1998 Chevrolet Cavalier
- Wrecked/Donated
2007 Chevrolet Cobalt LT
- M62 Supercharger, Ported Throttle Body, 42 lb/hr Injectors, Intense 2.9" Pulley, Cobra Heat Exchanger, SS/TC Exhaust, TTR Engine and Trans Mounts, Trifecta Tune, ZZP Header and Downpipe, '08+ FE5 Struts/Shocks, SSC Springs, FE5 Control Arms, SS/SC Front Swaybar, Powell Hardcore Rear Swaybar, 18" MSR 045s, Dunlop ZIIs, Nightshaded Tails/Side Markers, Shorty Antenna, Black Bowties, Black Grilles, Black Headlights, Dual JL 12" w1v2 Subs, A/D/S Front/Rear Speakers, Pioneer 7" Touchscreen, G85 Recaros, Leather Rear Seats, 160 MPH Cluster.
2014 Chevrolet Cruze Diesel
- 17" MSR 013s, Black Bowties, Black Tails, UR Rear Lower Bar
1981 Chevrolet Camaro Z28
- JVC Ribbon Tweeters, SEAS Mids, Pyle Woofers, Kenwood Tape Deck, Zapco Amp/Equilizer, Ceramic-Coated Longtubes, 2.5" Pypes Stainless Exhaust, Bilstein B6 Shocks, GW U/L Control Arms, Hotchkis Springs Sway Bars, DD HDX Cluster
2017 Chevrolet Volt LT
- Black Bowties
Posting Rules

You may not post new threads

You may not post replies

You may not post attachments

You may not edit your posts

---

HTML code is Off

---