I just purchased my first Cobalt on Monday. Its an 2006 LS 2.2 5speed car, with 67k got it for 5k. So far so good! Here are some pics: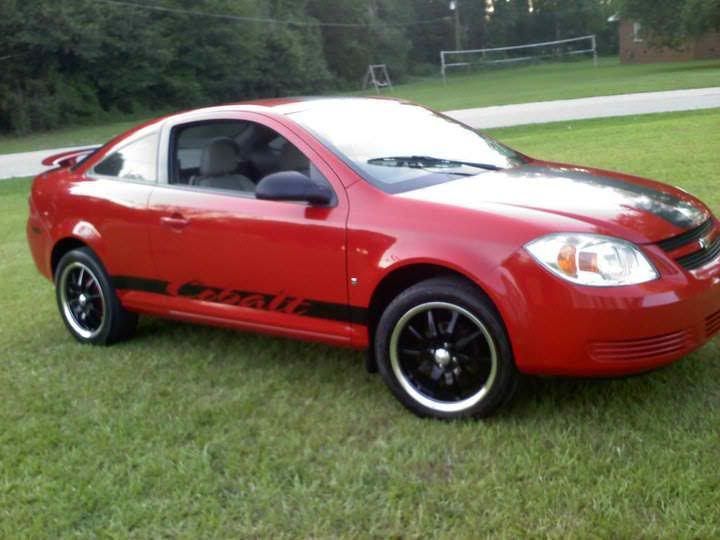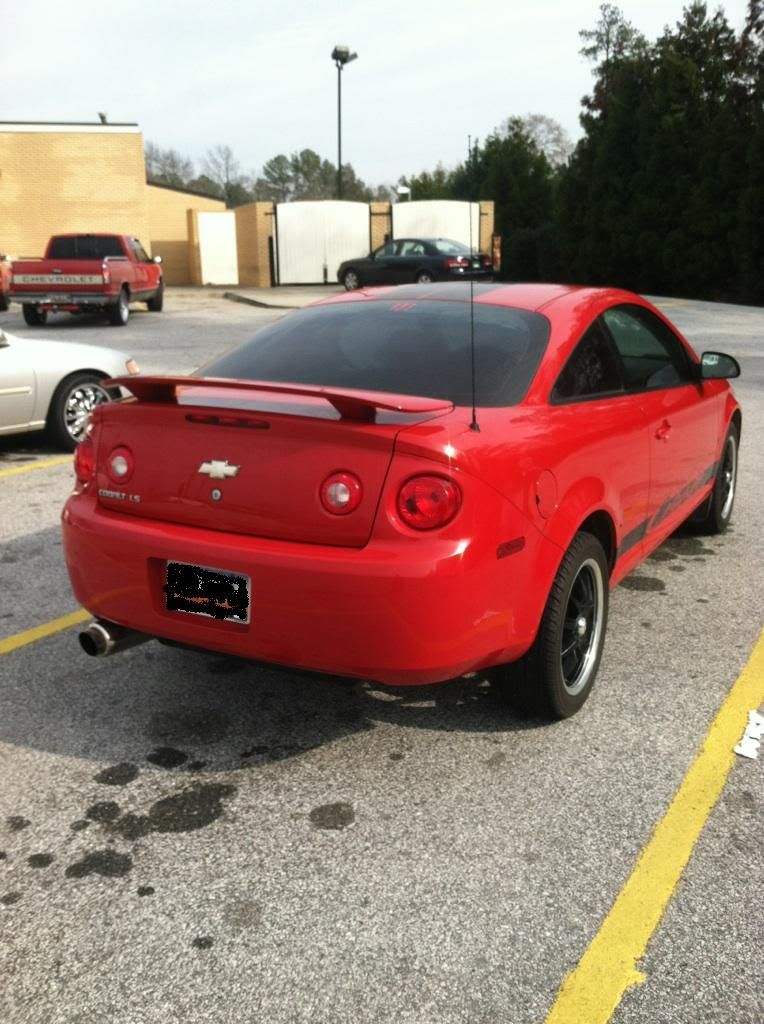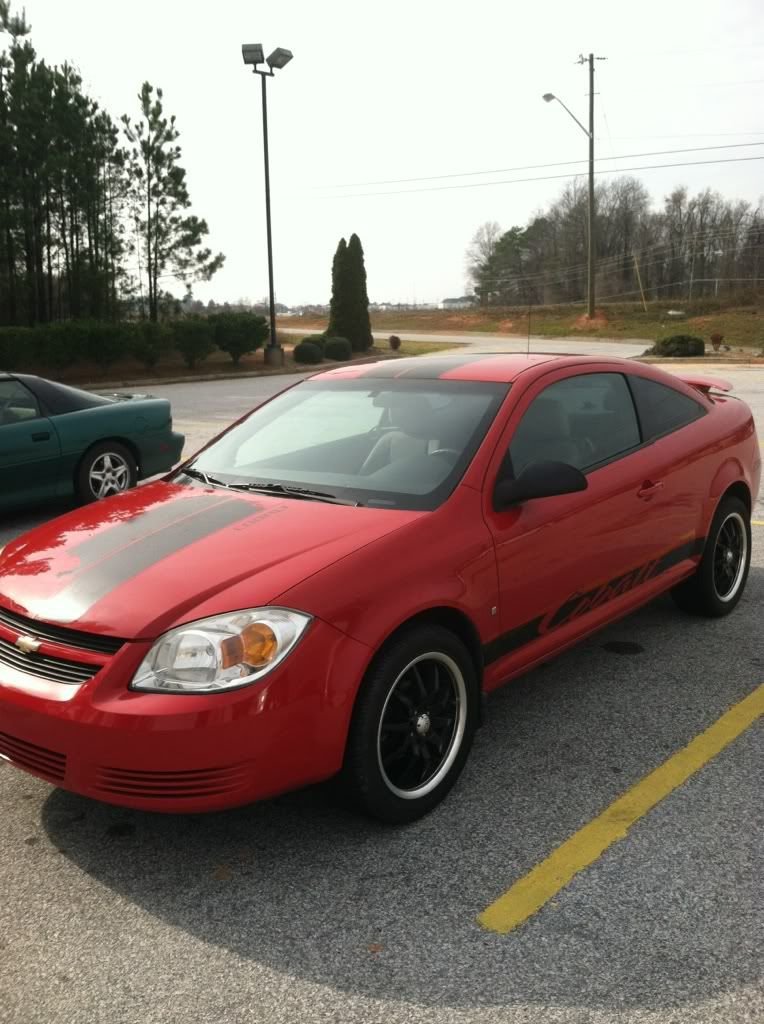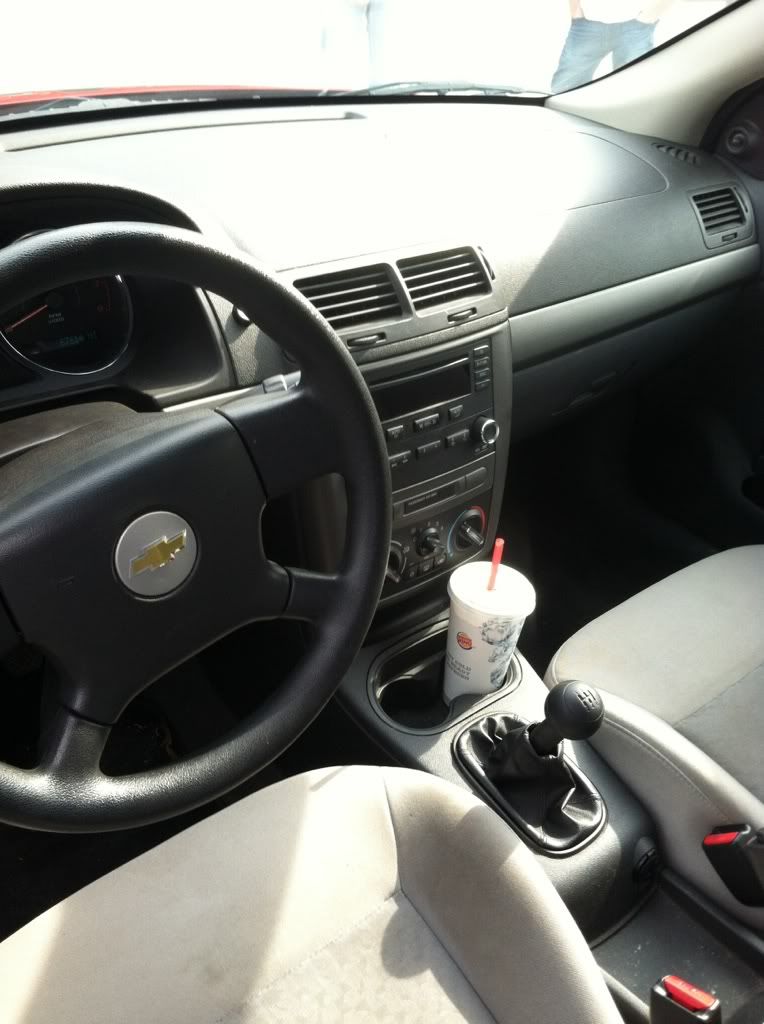 I am currently taking off the stripes, but as you can see from the pic, its being difficult, mostly because winter has finally struck down here in SC.
Anyways, a lil back story, I was originally going to trade my 1997 30th anniversary Z28 Camaro for this cobalt. The Z28 had an LT4 engine, 6speed, and lots of upgrades. The old girl is a ground pounding beast, but since I started my Mechanical Engineering internship and still go to school Im driving 500+ miles a week so even though the Z28 was getting 23MPG with me using the hell out of 6th gear and coasting it just wasn't good enough.
But, the trade didn't work out so I said hell with it and got $5k and bought it anyways. So far I am pleased but I have come across a few issues.
First off, why is this thing only getting 31.3 mpg hwy cruising 55mpg-60mph? I just checked tire pressure; 45psi front, 30psi rear. Idk why its set to that but I plan on correcting that tomorrow. What do you guys think is optimal psi for tires for mpg and not too bad of a rough ride? I also took out the spare tire and jack to see if that would help. So far the only mods I can detect are a muffler was installed. (DC muffler brand? I cant remember, doesn't sound that bad but is kinda loud especially cruising at 60 @2300rpms.
Also, check engine light was on and I got the code P0420? Cat Deficiency? 67k miles and bad cat? Seriously? Any ideas on this one fellas?
Oh yeah, here are some pics of my Z28, hell of a difference form driving it to this Cobalt lol.