I have had my cobalt for about a year and a half now and I have fallen in love with it and hate it at the same time but shes my baby and hasn't given me any issues yet but I can talk forever about this car so here are the mods.
LED third brake light
MpX shorty antenna
White faced gauges
Pioneer AVH-p1400 stereo
Pioneer 6x9 rear speakers
Pioneer 6.5 in front speakers
Adapters for chimes and steering wheel audio controls
B&G lowering springs
Fe5 suspension all around with new moog upper strut mounts
SS rear bumper with lower lip
SS high rise spoiler
K&N Typhoon intake
Plastidip all emblems
Plastidip rims
Ecotec decals
ZZP Midlength Header with 1.5 primaries
ZZP Downpipe with 200 cell cat
ZZP Full 2.5 in catback exhaust
SS front bumper with lower lip
SS grill
Fog lights
When I first bought her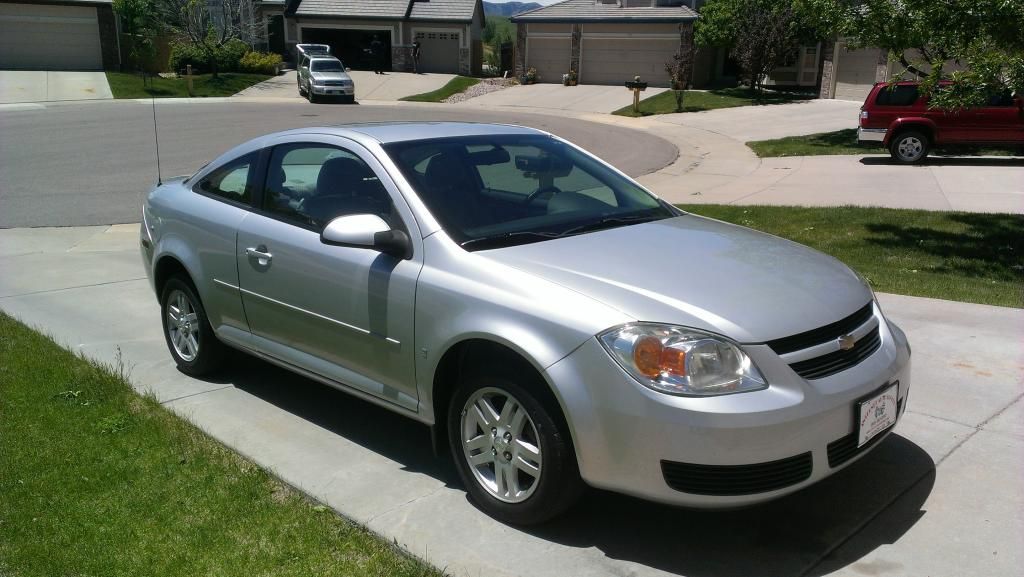 First mod I did was change out the plain black gauges to the white ones. I also got my shorty antenna
Presents! lol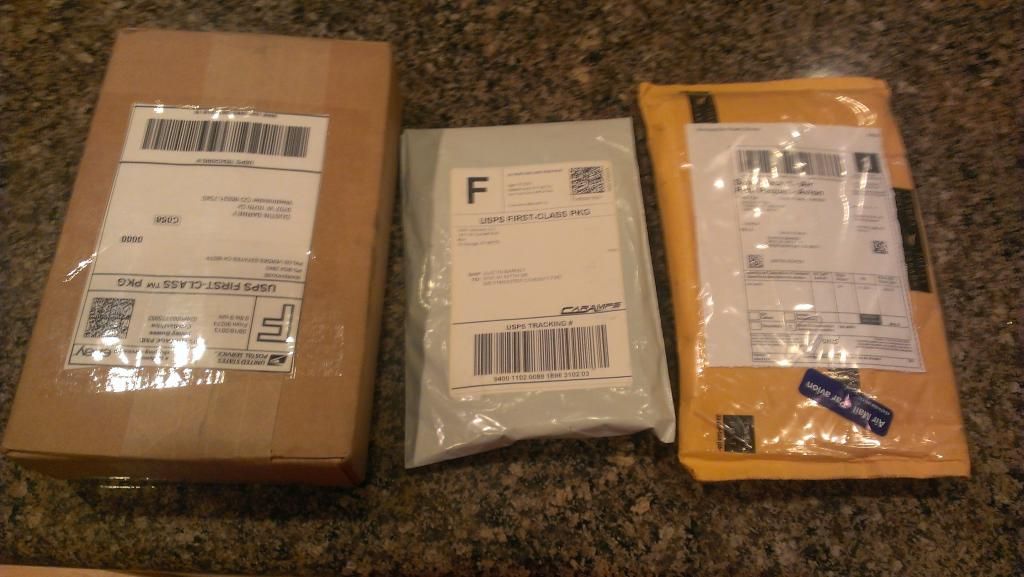 After that I wanted to upgrade my stereo since I had a 2006 and didnt have any aux or usb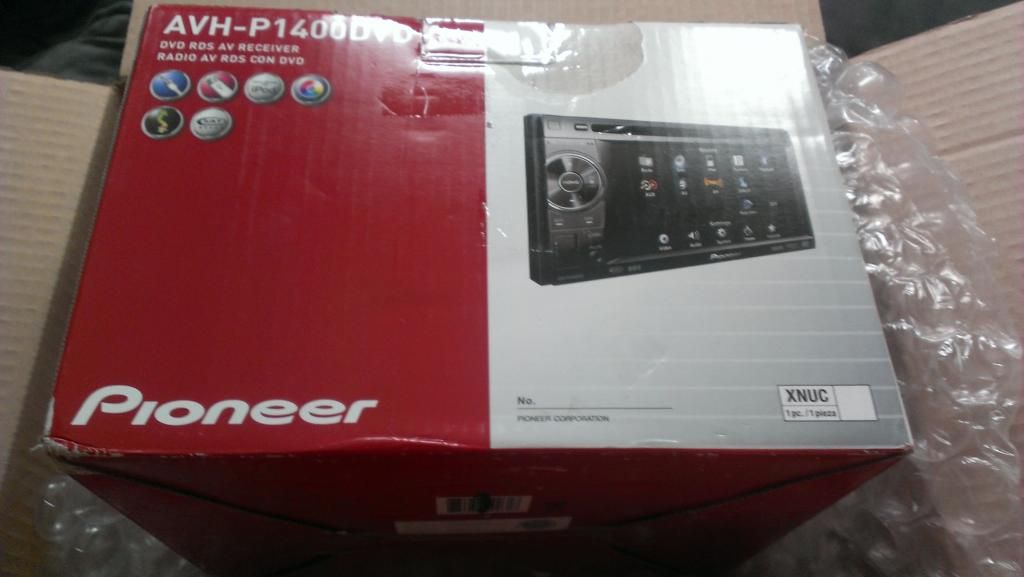 After I was able to hook up my stereo I wanted to start getting more cosmetic stuff which led to the Ecotec decals and my SS high rise wing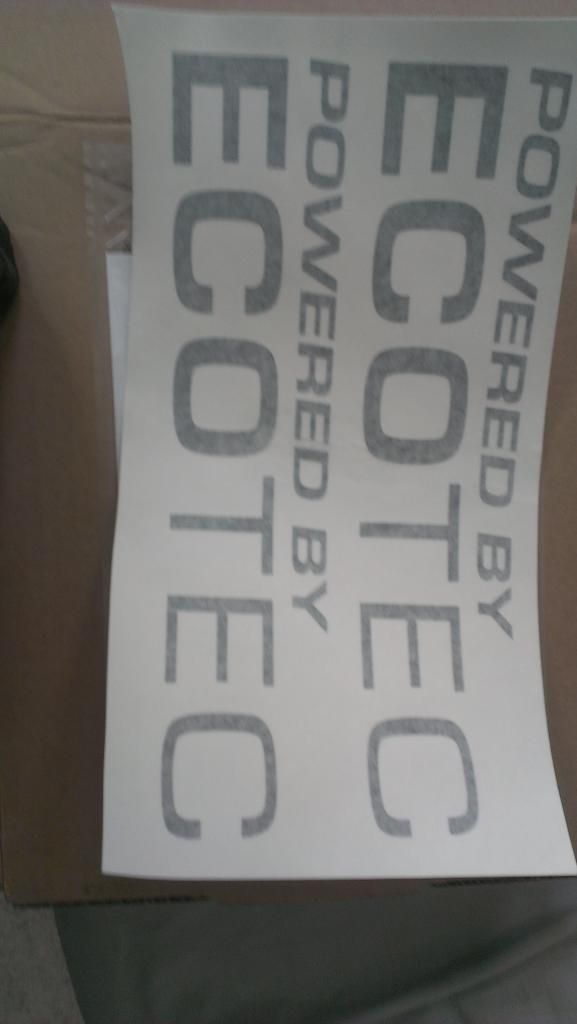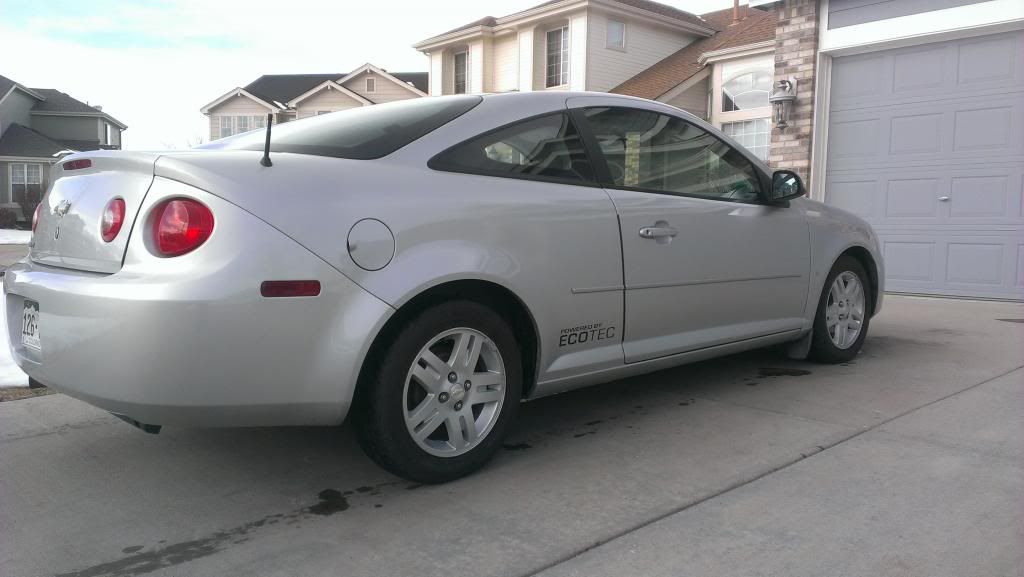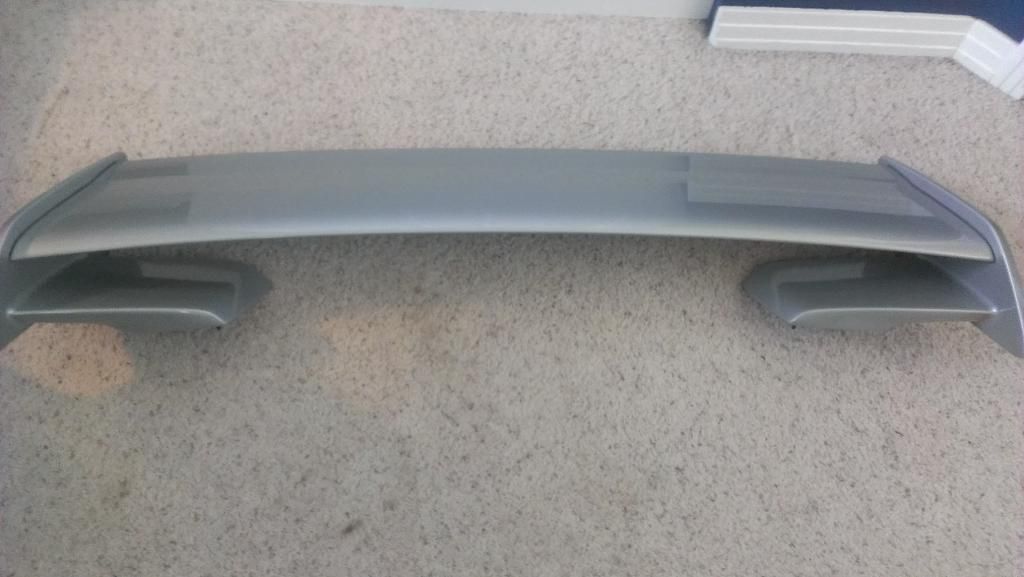 At the same time I decided to do a full suspension upgrade which led me into getting B&G lowering springs and Fe5 shocks and struts etc.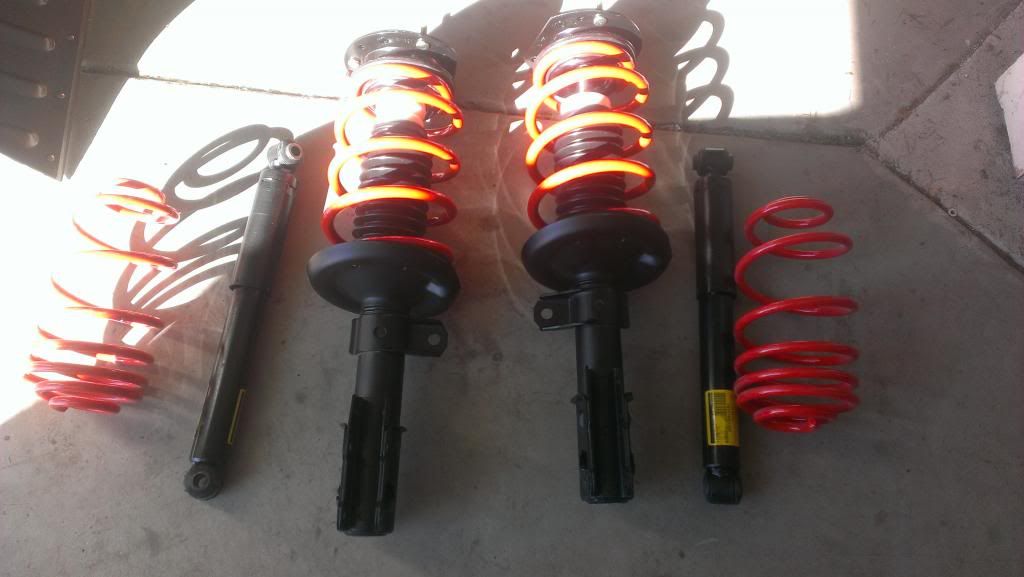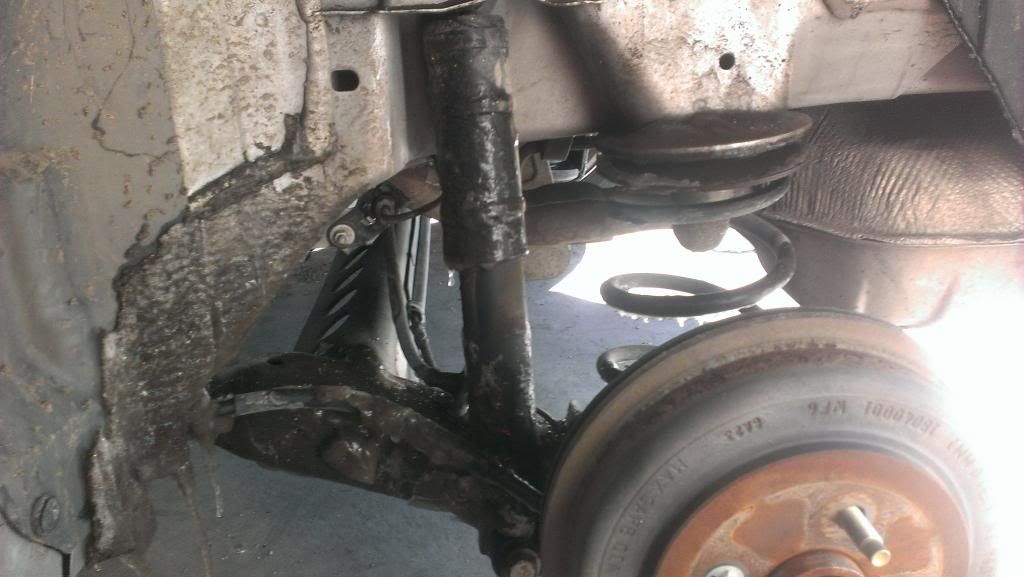 Doing this in winter was fun....
No more 4x4!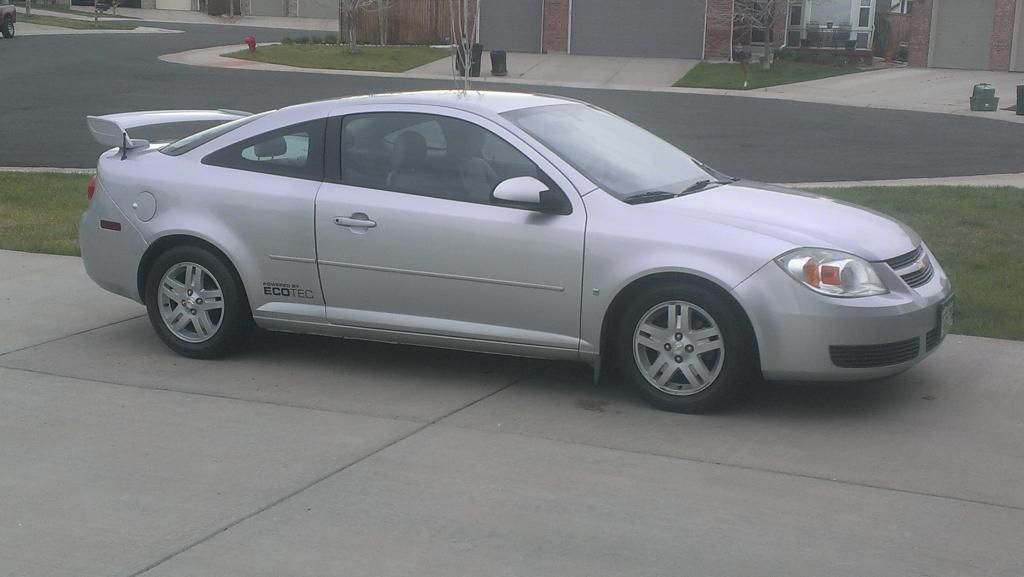 After doing my suspension I wanted my car to sound sporty not just look it so I decided to get an intake and who does it better than k&n
Before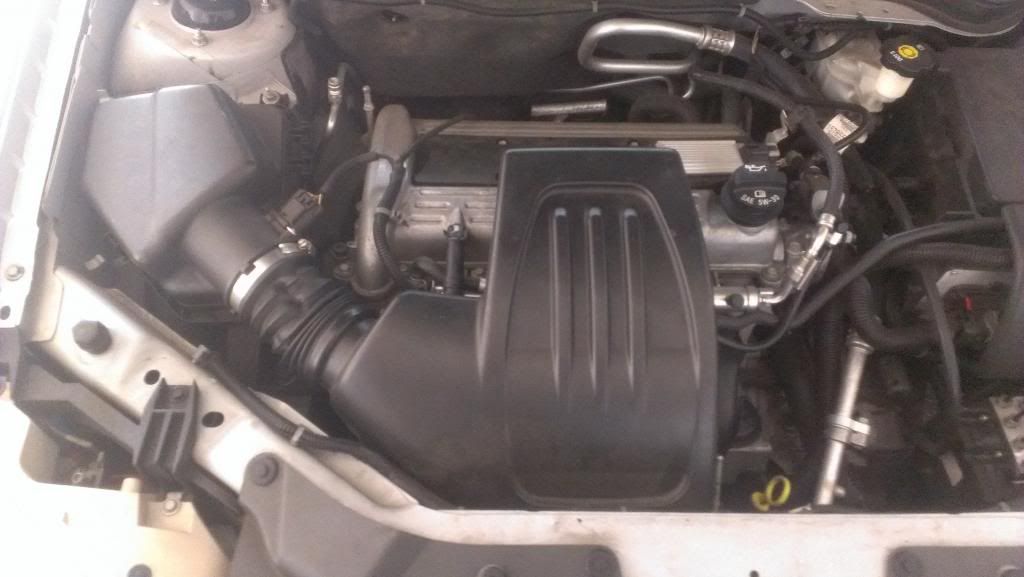 After
I was finally getting somewhere with this car until all of a sudden I got into a car crash and nearly totaled the car. The whole axle and body work was trashed
Luckily they were able to fix her but it kept me from modding her for awhile. I started again with getting my led brake light
Next up SS body kit!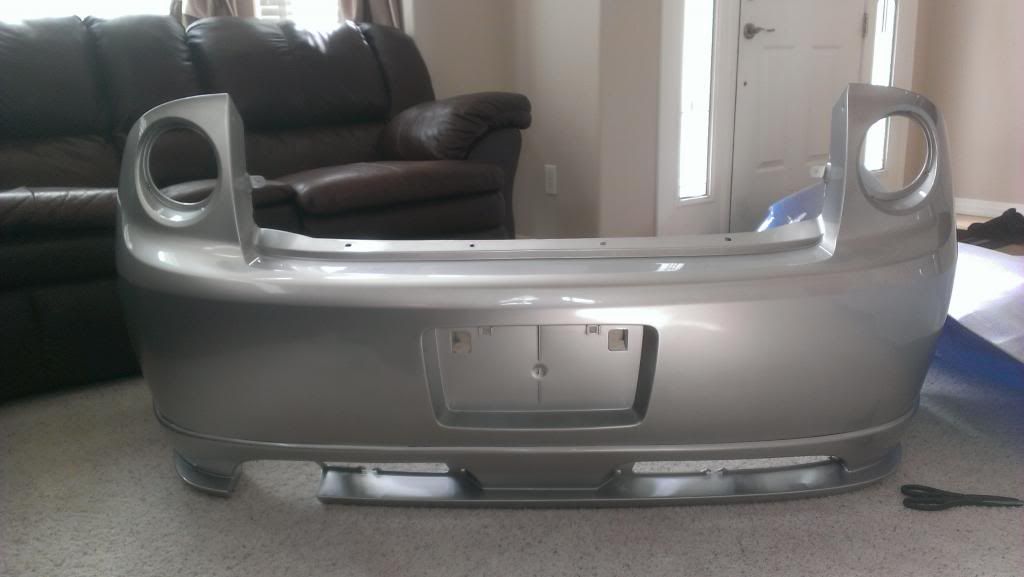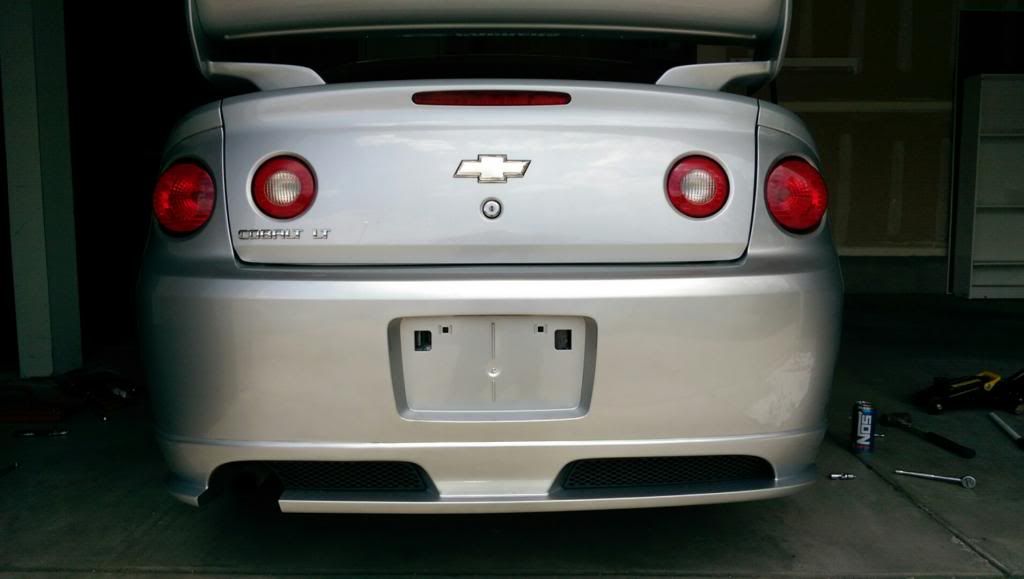 Shortly after I platidip'd all my emblems and rims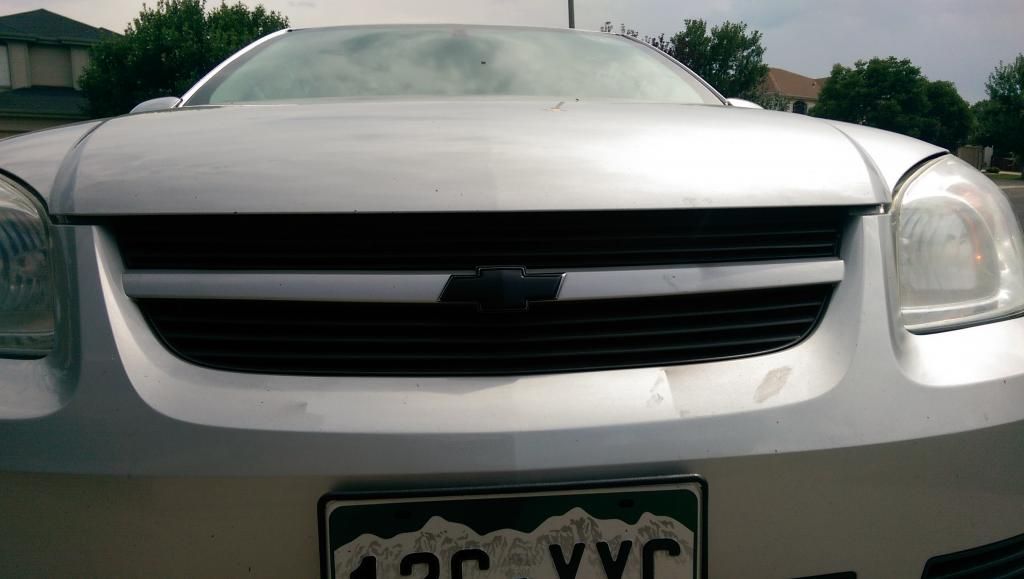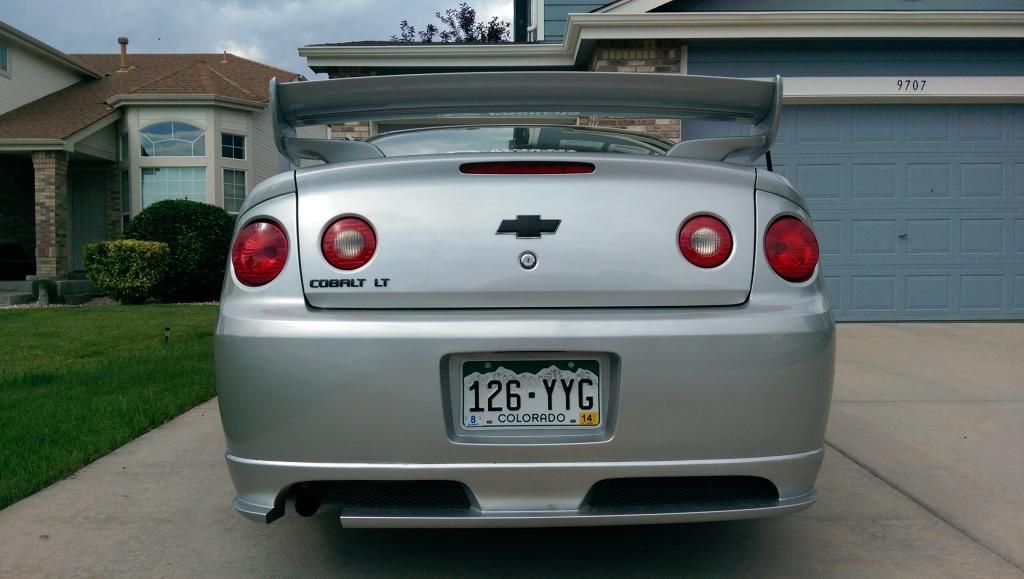 After trying to sell her I decided to keep her and actually add some power to her (that was the plan at least) So I splurged
Got some weathertech floor mats : )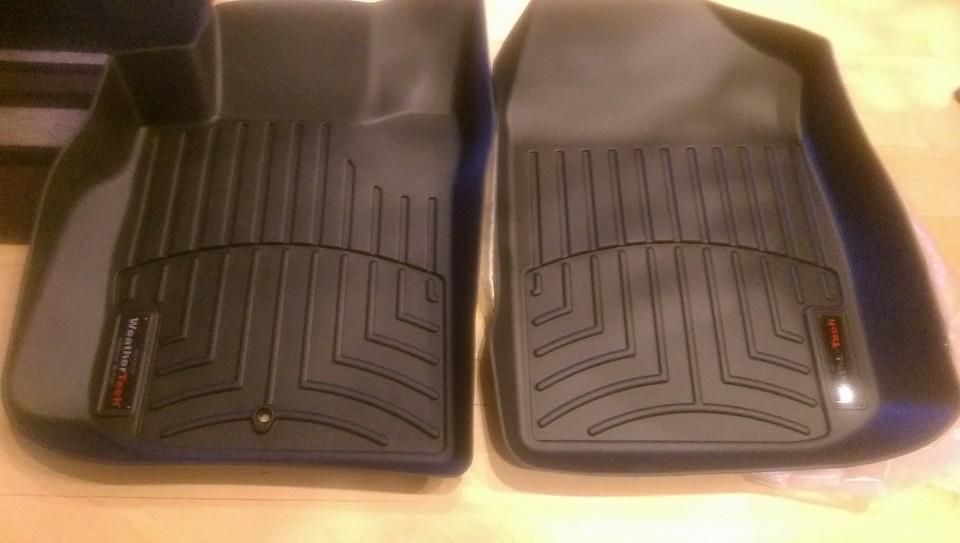 Also got my header, downpipe, and exhaust along with everything to do my front end conversion
So I began the journey of tearing off my front end and installing everything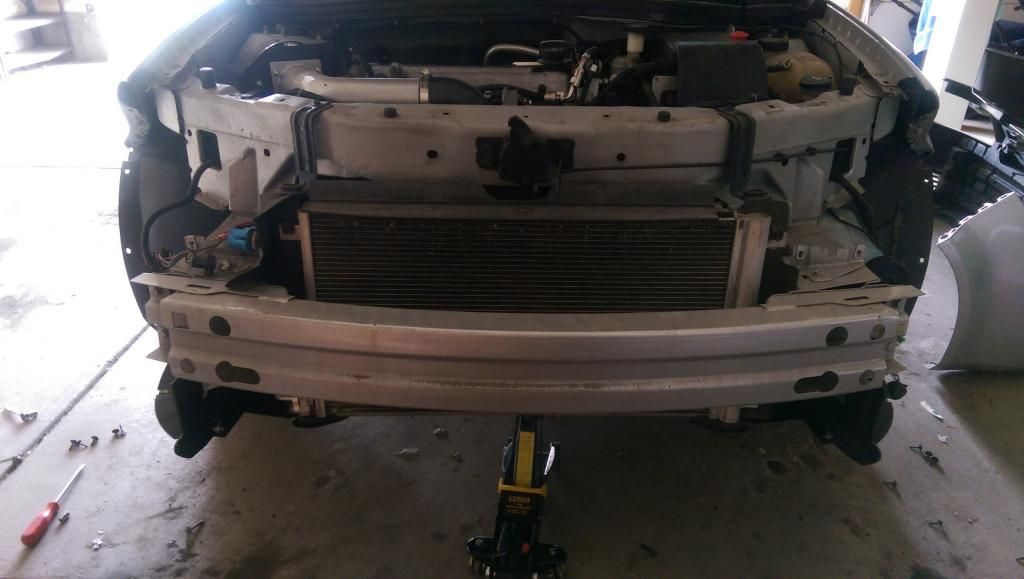 No pics of the install on the header, downpipe, and exhaust unfortunately : (
How she sat when I was all done. Was waiting to get my lower lip painted before I installed it.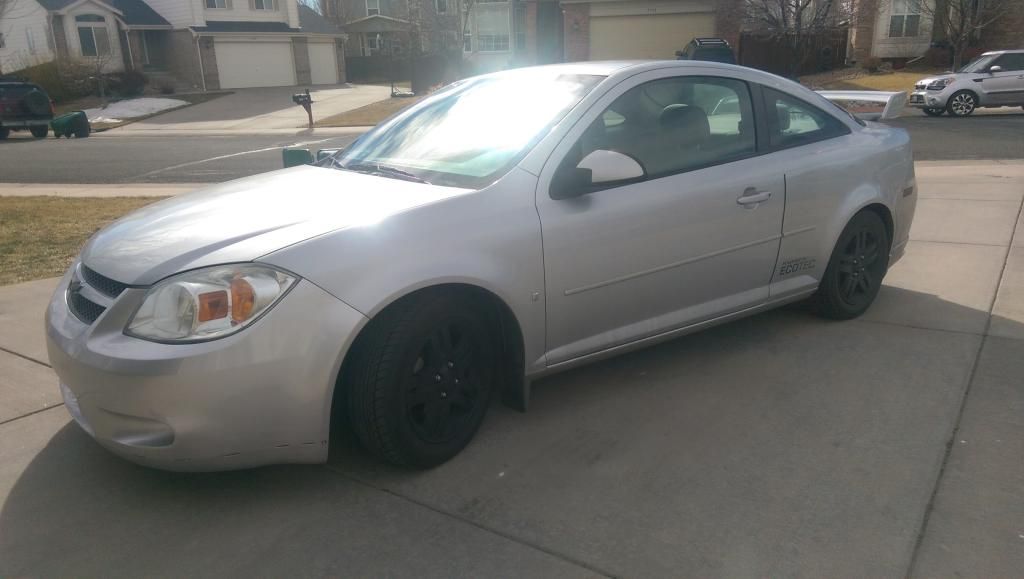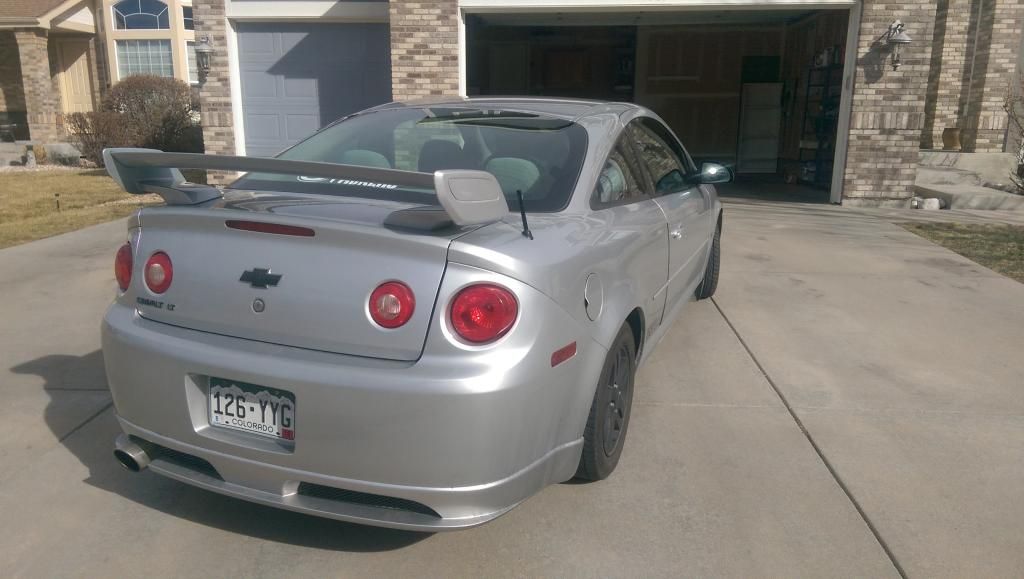 Video of everything Ive done to her
https://www.youtube.com/watch?v=2kh2Q34jIMo
This is the end to her : ( I traded her in and got myself a 2009 Cobalt SS Turbo!