AXIS 18 inch 4 LUG rims ... PRICE REDUCTION!!
Hey there I am new to this forum so that I can sell a few parts for a friend of mine who owns a Cobalt but does not have a computer or the internet.
I will lower the price of the rims to $900.00 shipped due to the fact that the stickers were washed off due to the multiple highpressure self car washes.
18 inch Axis Reverbs with Nitto NeoGen Tires. I am also including BRAND NEW hubcentric ring spacers so that the wheels align perfectly to the hub.
Price : $900.00 shipped. I will cover paypal fees also
This is a very good price considering these wheels go for $280.00 a piece without tires at the cheapest I could find. And the tires are going for about $600.00 + shipping on ebay! haha. Rims are in good condition, typical use, all tires have aprox. 90% tread left with the exception of 1 which has about 50% but still very driveable.
Axis Wheels - Staggered wheels, Axis Super Hiro, Axis Halo Pinstriped wheels, Axis Oldskool, Axis Gravity, Shine, Axis Hiro, Axis Reverb, Axis Penta and Matrix. 15 inch Scion wheels, Staggered wheels for 350Z, Infiniti G35, BMW 5 series.
Actual pictures taken: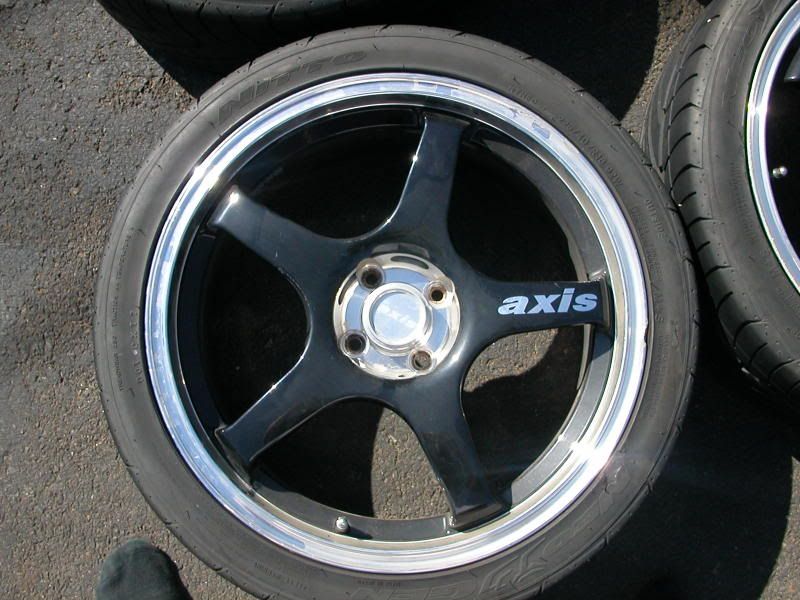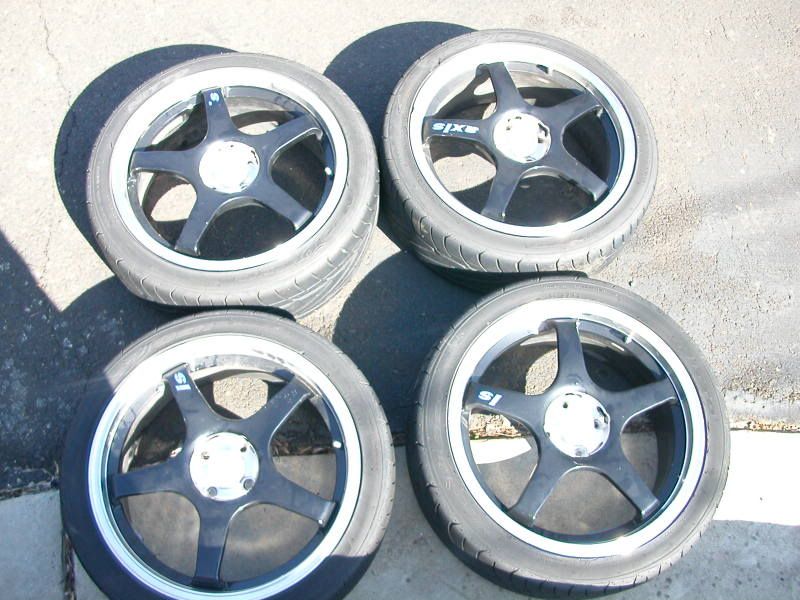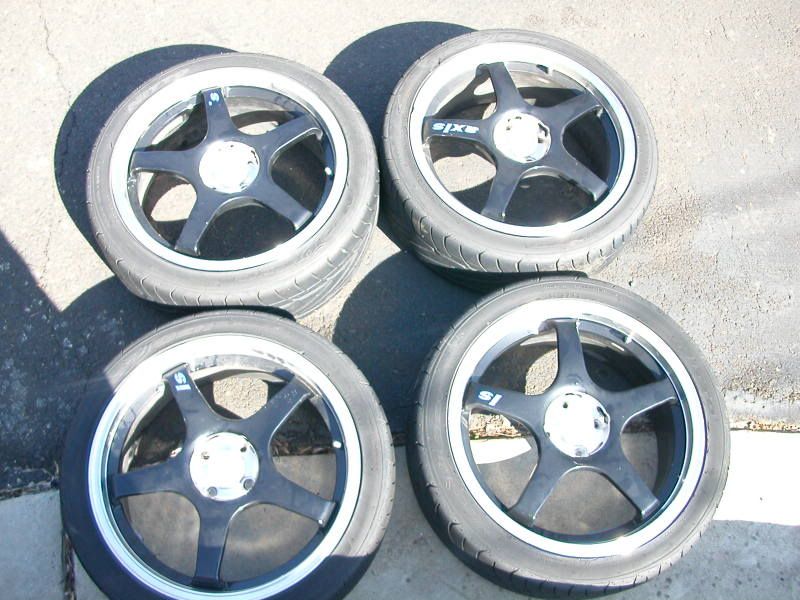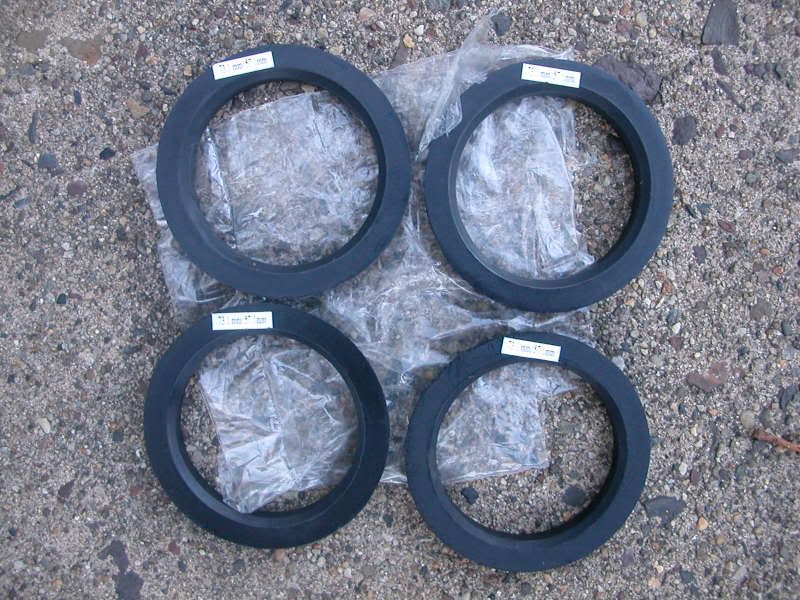 AEM COLD AIR - SOLD via this website, thanks guys!
I am pretty firm on all of the prices but I will accept offers. Please if you are interested in anything I have for sale, send me an email at
[email protected]
or at best PM me on here. I check my email at all times but I may forget to check this forum =( so email is best but PMs work too. I would like for everything to go though paypal so that both you and I are protected.
Thanks,
-Rob