Discussion Starter
•
#1
•
Hi all - been awhile. So yesterday I got in my first accident ever. i went to back up in a parking lot out of my space - looked in the rear mirrors, no one was moving, started to back up, and bam!
I just remember the jolt, the 'crack' sound, and me going "Oh my gosh!"....and then seeing the SUV that was now showing in my rear mirror. not what I was expecting.
we both re-parked and got out. the lady's suv was worse off than mine - i'm guessing because it was fiberglass? the one corner of her bumper was off its hinge and dented in. my bumper, as pix below show, got some good scratches and a few dings and dents. but def held up pretty darn well.
pix: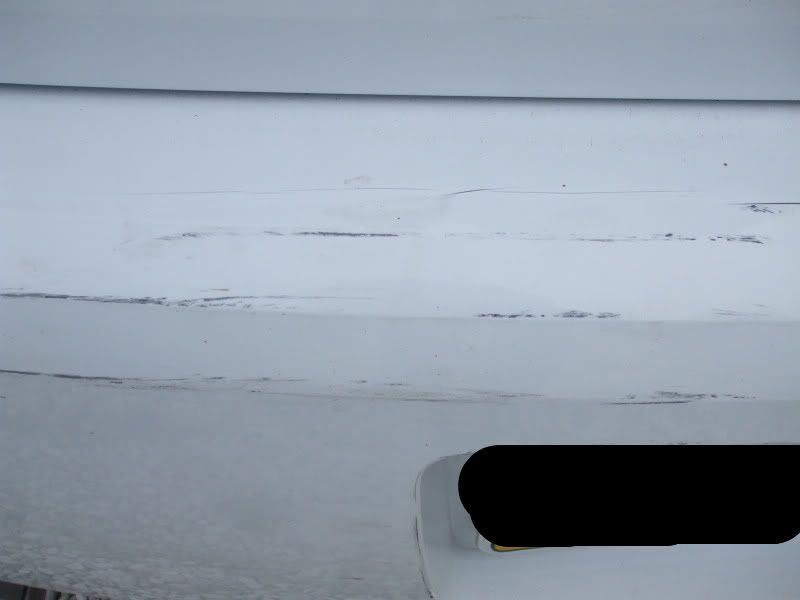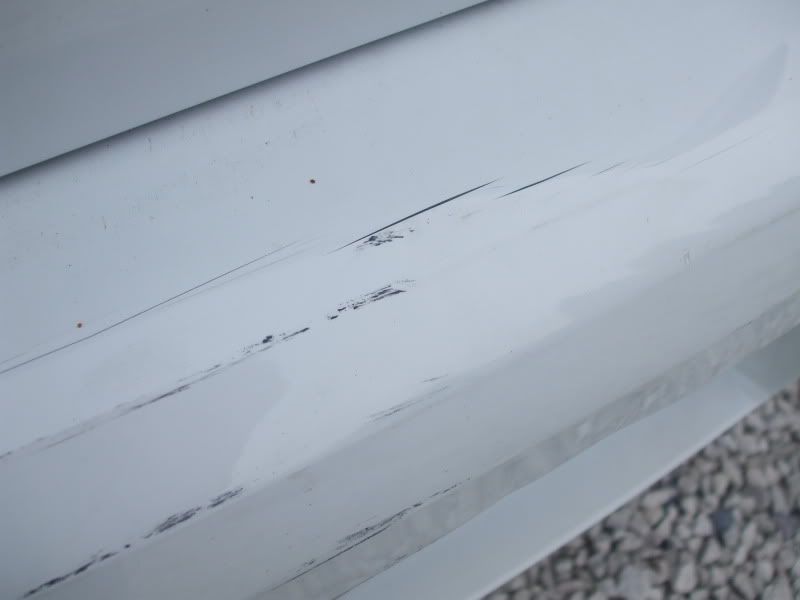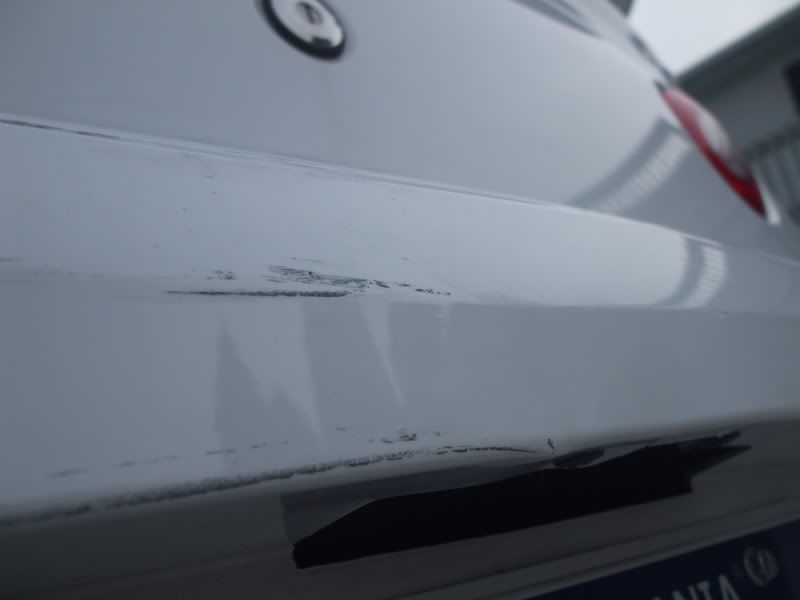 so thankfully, as it was no one's fault really (she'd looked before backing out too and was just as stunned to hit something) she and i just agreed that we'd fix our cars out of pocket so as to keep the insurance companies (and rates going up) out of it. her husband luckily does body work and she said he's fixed worse.
hopefully this continues to pan out a-ok and her husband is able to fix it.
as for me, i've got some buffing and repainting ahead of me i guess.
p.s. - I've gotten some mods from this summer that I have yet to post about too, but that'll come later.