Discussion Starter
•
#1
•
Ok, figured I would make a thread since I will do some stuff to this thing. Got the car at the end of august.
2015 Chrysler 200S (vivid blue)

Some basic info:
3.6L V6 | 295HP - 262ft. lbs
9 Speed automatic with Paddle Shifters
18in Premmy Wheels wrapped in typical crappy factory tires
Cruise Control
Power windows alround, fronts have auto up and down feature
A/C, climate control
SXM radio(no cd player first car to go without from factory)
Bluetooth, USB and other hookups
The screen for audio and such is touch screen, I did not opt for the BIG screen though I wish I did sometimes but I was trying to stay within budget, plus the only other vivid blue they had with it(wanted this color only) was the AWD model and almost 4k more. I got mine for just over 20 out the door after incentives and down payment. This car won out over a few others mainly do to the deal with the extras I got with it. Free washes and details, free ding, dent and a bunch of other repairs. Extended warrantee with roadside and $1000 out of state help for a room and rental if needed. Car care kit and a few other goodies.
The screen in the center of the gauges has many options, one including personalizing what you want to see such as outside temp, radio/sxm station, speed, gear.... I have mine setup to show Avg. mpg on top left, gear in center and miles to empty on the right. Below that it Speed and under that I have it telling me coolant temp as well as tranny temp and usually thumb through other info when I feel like it.
So onto the pics.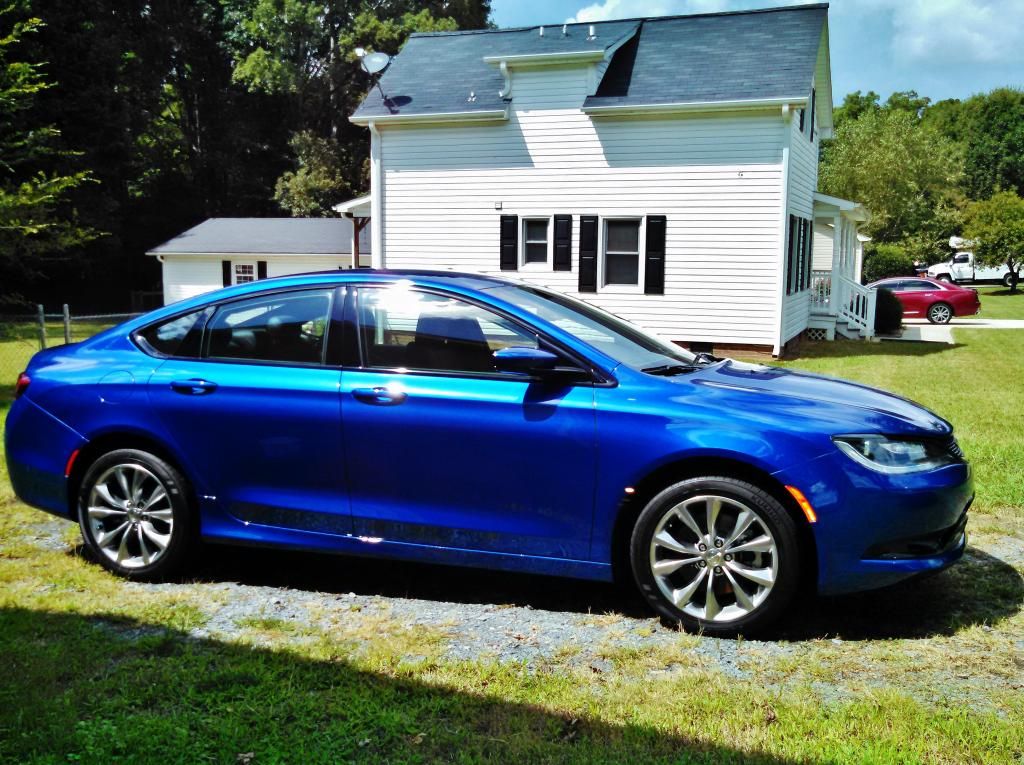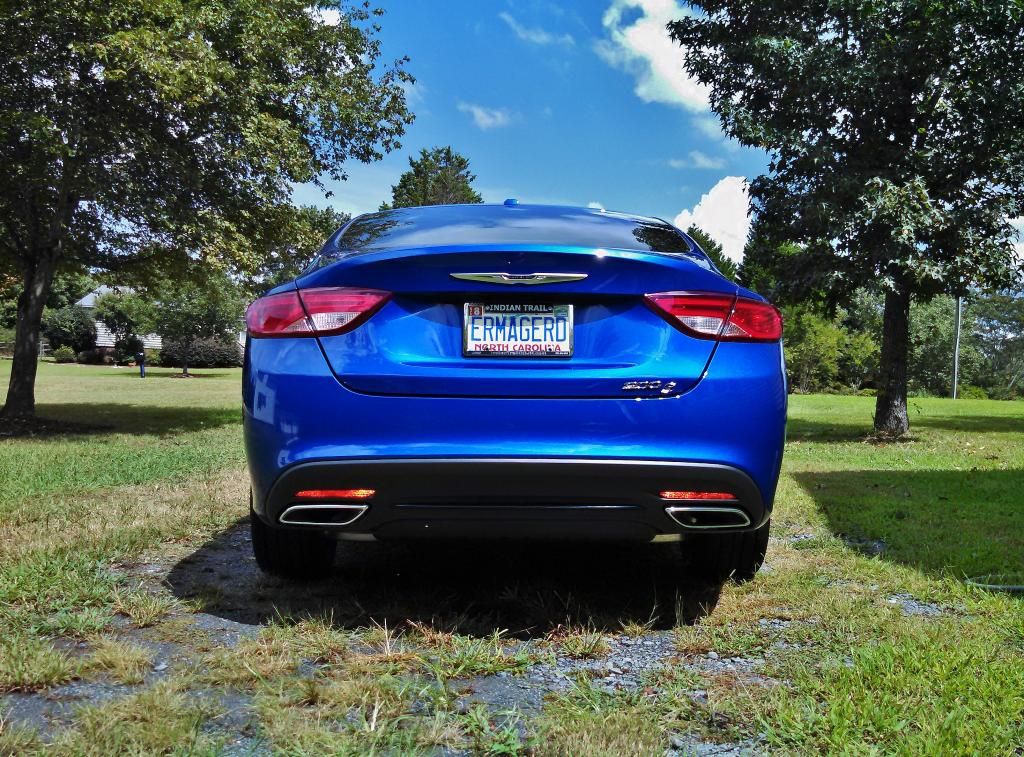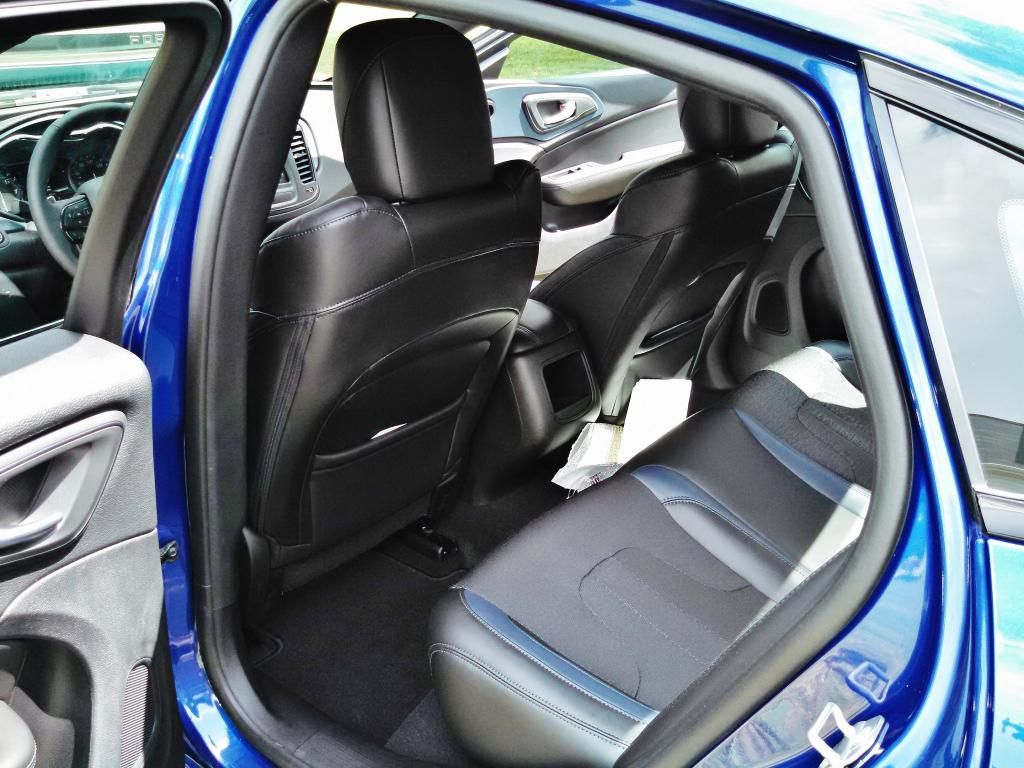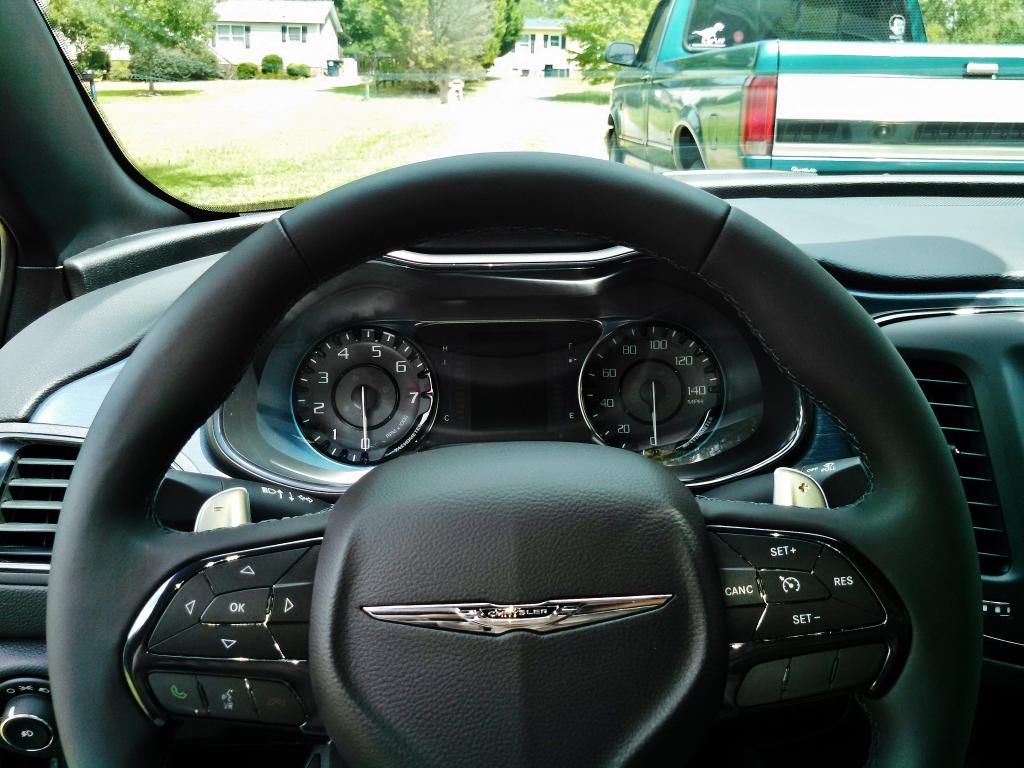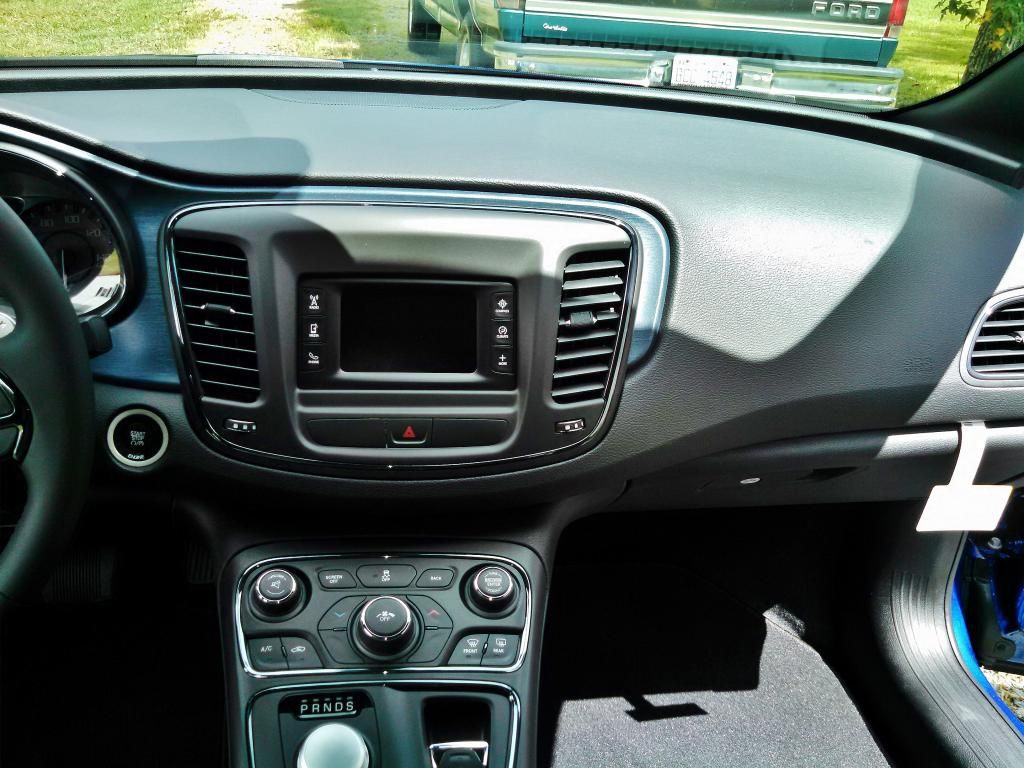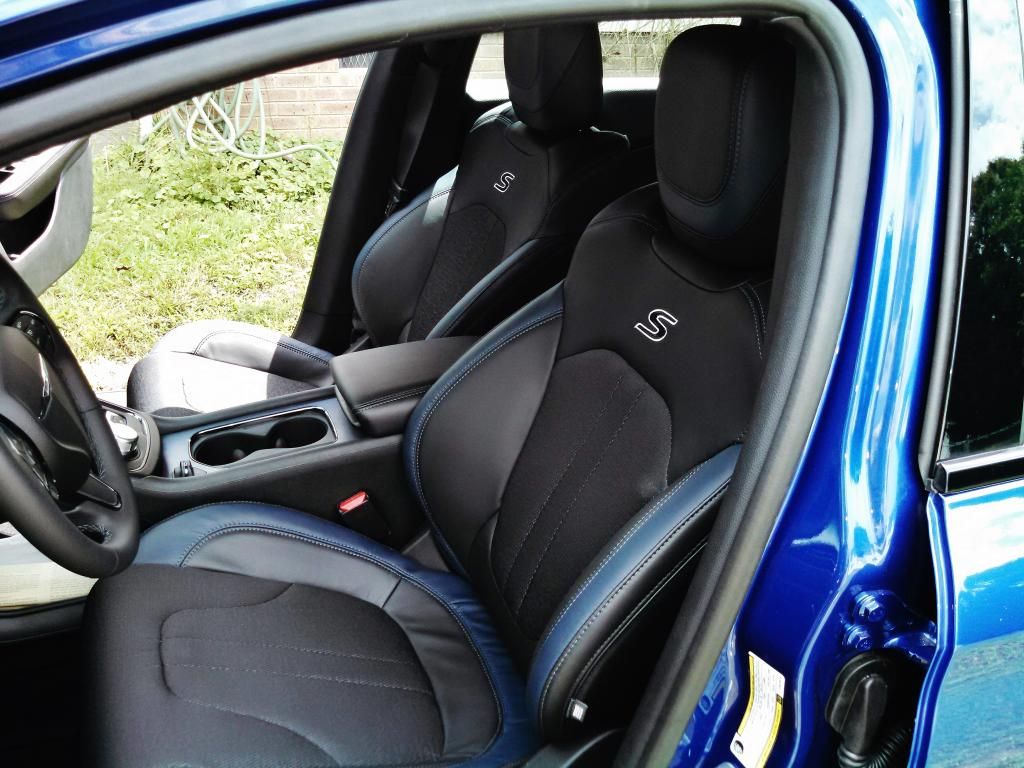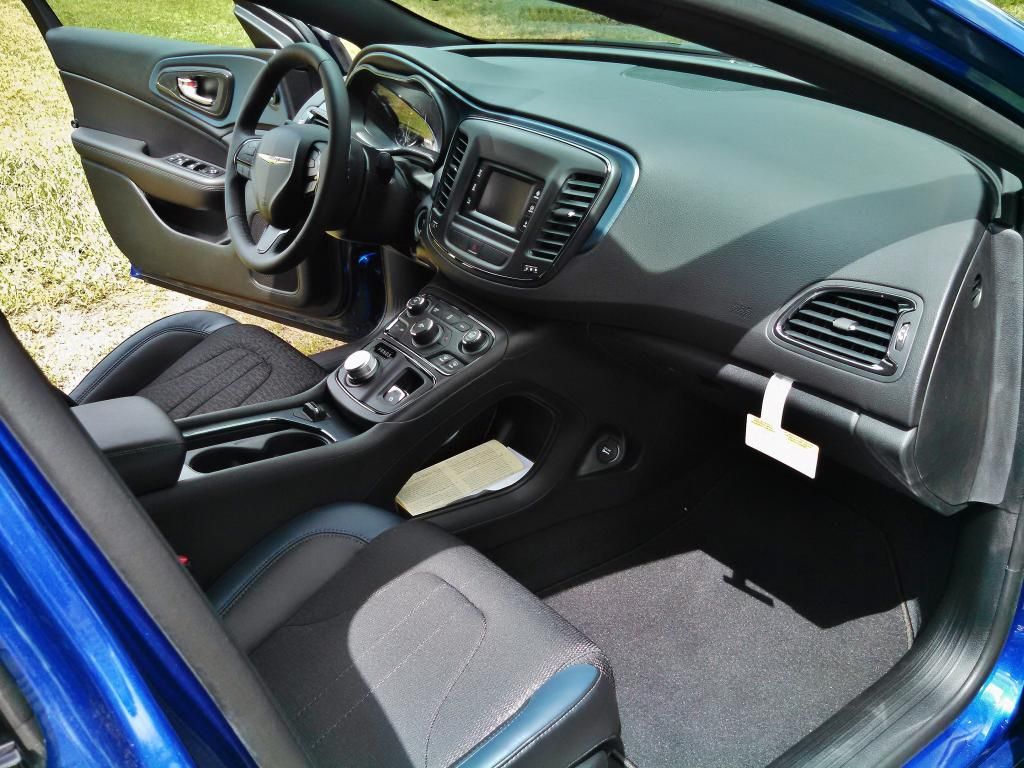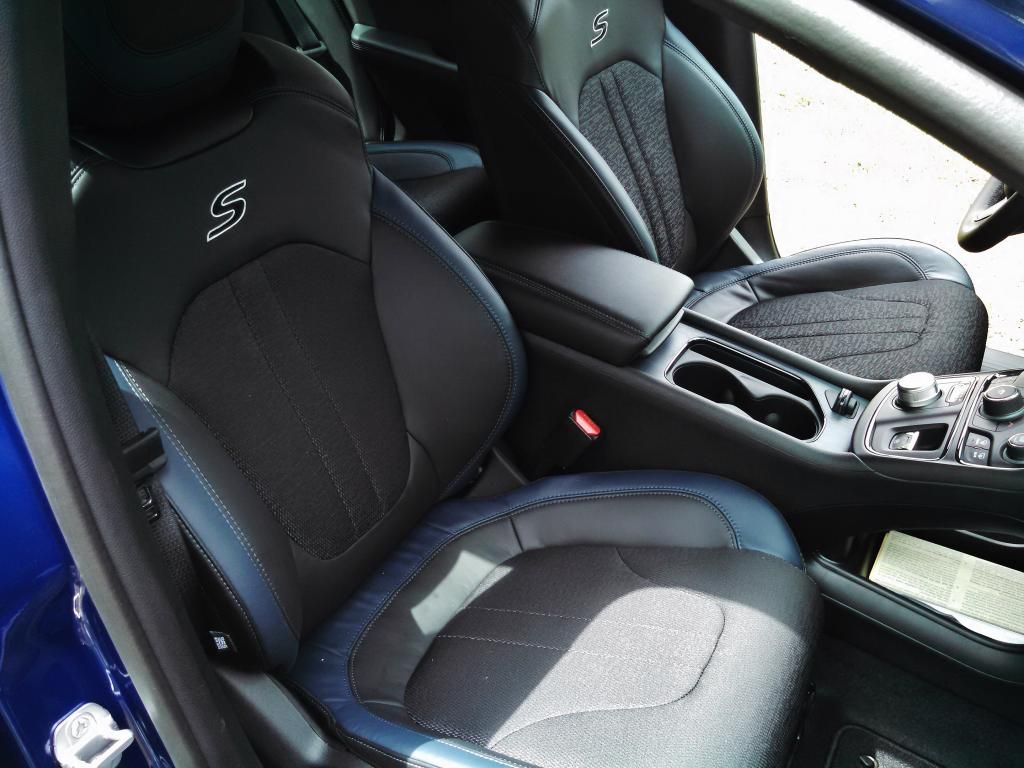 Today I finished up de-badging the rear. I like it much more now.
Future plans:
Window tint and strip over front
Mopar intake
Exhaust to livin' the sound up some
And eventually new wheels
And if I can, tint the taillights just a bit.
Other than that its not getting too much. Depending on the aftermarket I might upgrade the whole exhaust setup but this car is totally new so there is not much out there. Doing searches I only get stuff for the crappy sebring based 200's.