I am selling my Black painted stock headlights and my Apexcone Raptor HID kit that fits in them. The housings are from my 06, painted black with krylon and the paint has no fading from the sun. The lights are guaranteed sealed and wont fog up, never had a problem with the right one but the left i had fog up twice so i took it apart and re sealed it last month.
You will get both black headlights, a pair of 9007 BiXenon HID bulbs, a pair of HID ballasts, and the wiring with the control box.
The HID kit is Bi-Xenon 8000k iceburg blue.
100$ for everything, plus shipping.
Here is the Left light.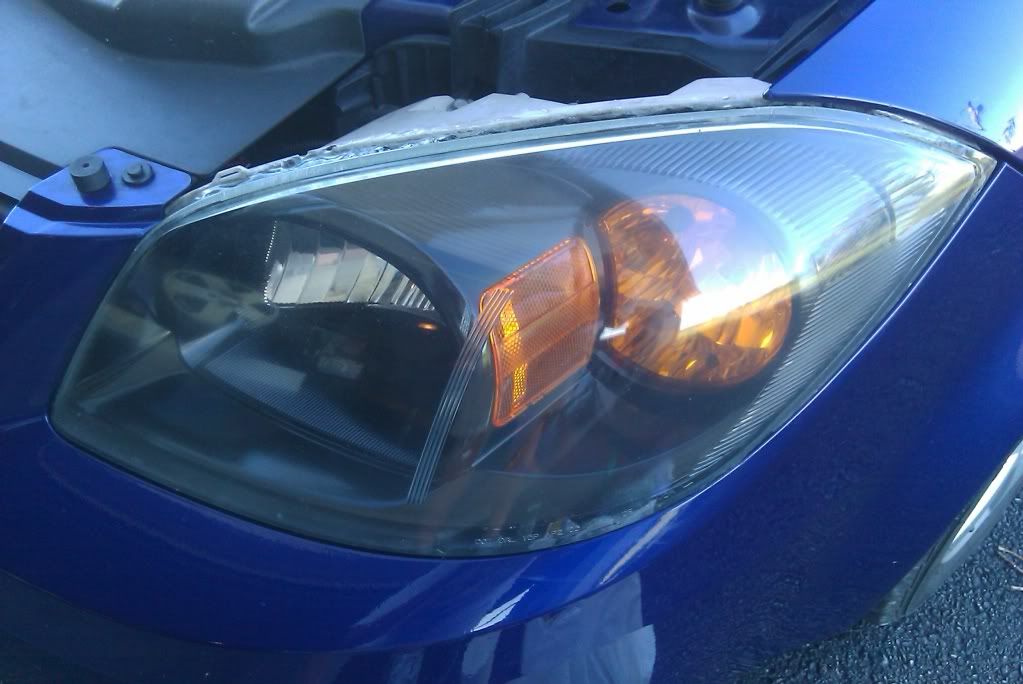 Here is the right.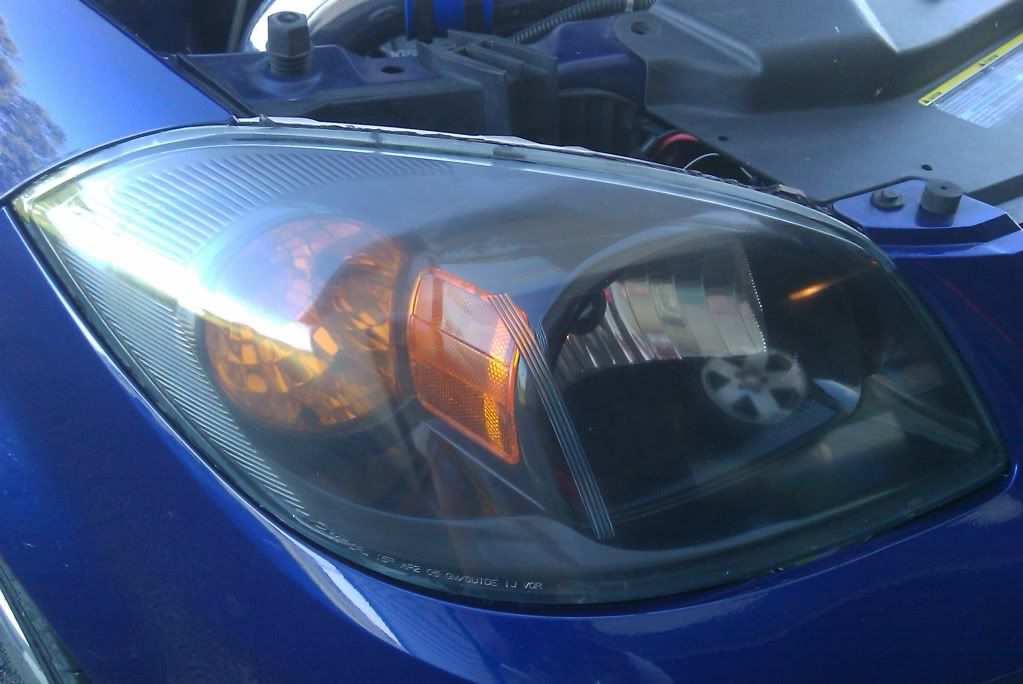 Left, Plumbers adhesive sealant.
Right, Black silicone sealant.
HID on during the day.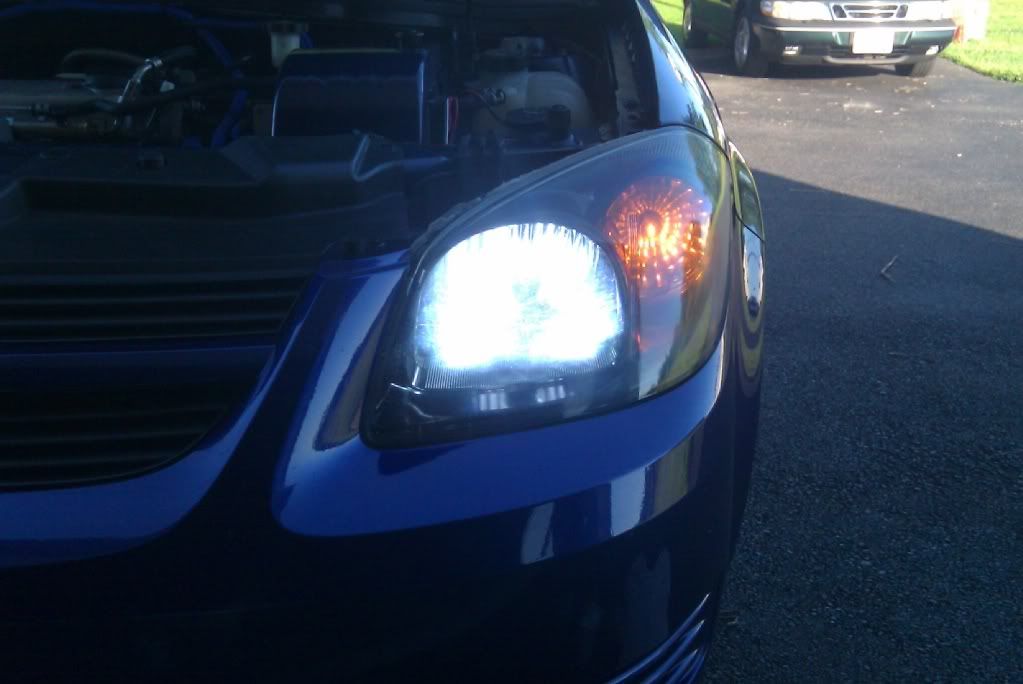 Here is a headlight with the bulb in, showing a ballast, and the control box and wiring kit for the ballasts.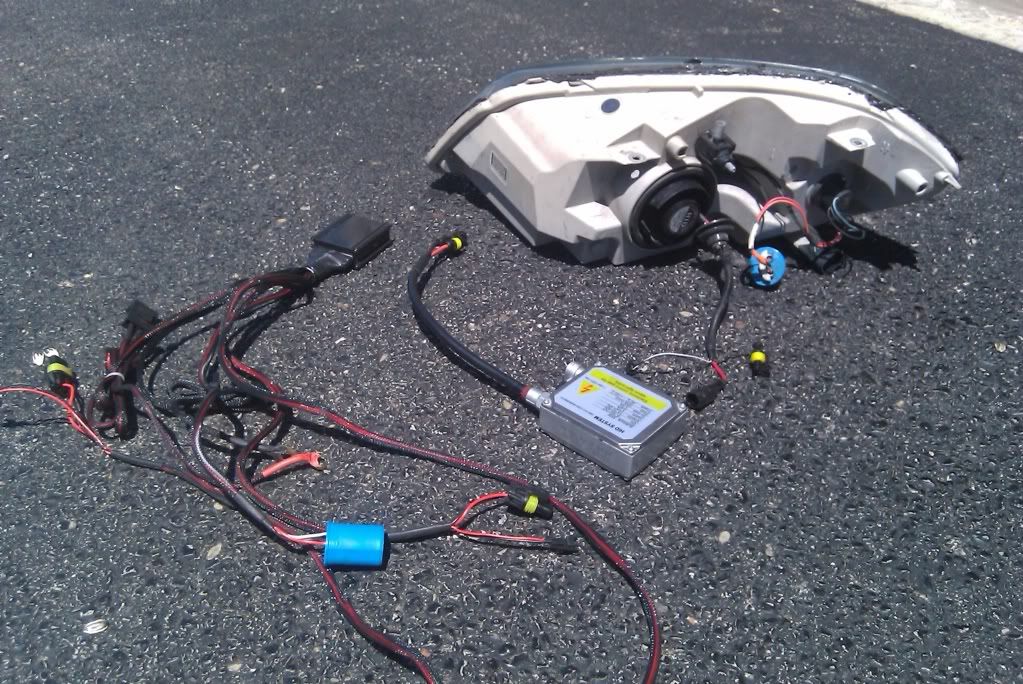 And heres a shot at night with my cell phone.