Discussion Starter
•
#1
•
Alright, I've finally received my replacement light, and I went ahead and installed and did final aiming on them last night. I cannot begin to explain the difference in these over the stock nasty lens covered stockers. I can finally see, and damn the brights are bright. I don't have any upgraded bulbs in there yet, as I don't have any more money till three weeks out. So these are just with the stock bulbs they give you.
Now on to the pictars!
Here you will notice Nasty lens vs New stuff
Blinded by the Lights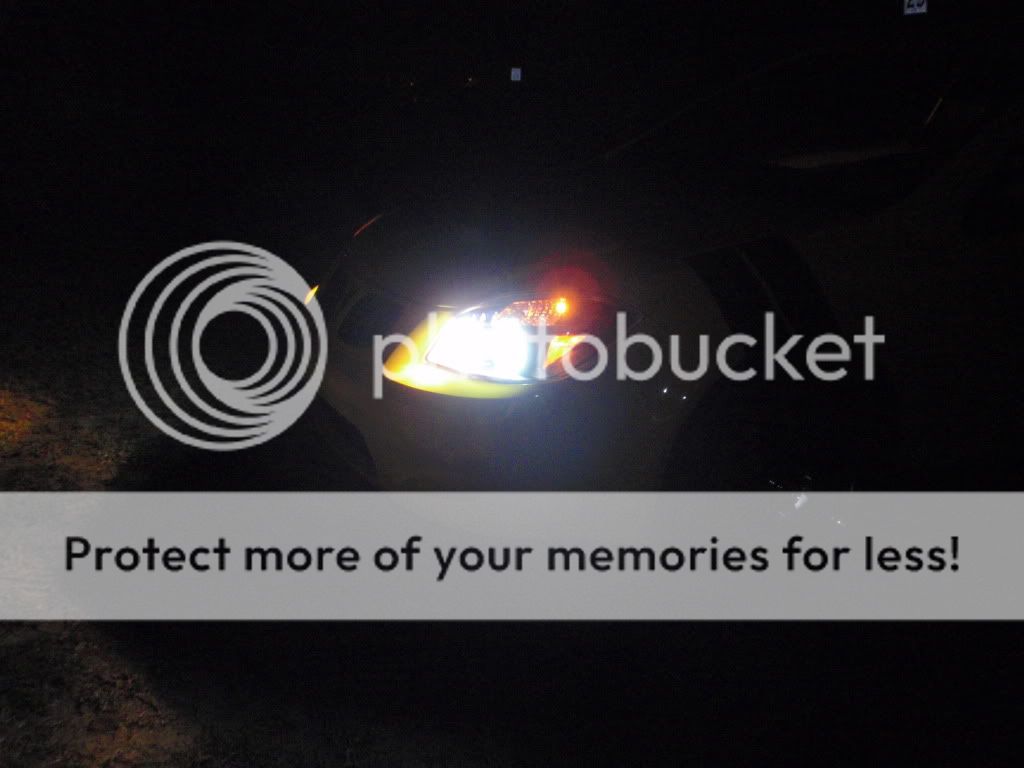 I will get more pictures during the day on Friday when the storms are gone and we have sunlight again. Lemme know what you think of them.
Oh, still deciding on what to do with the DRL, so far I still have the fuse pulled.