Discussion Starter
•
#1
•
I was checking the oil in my sisters car and the level is above what it should be.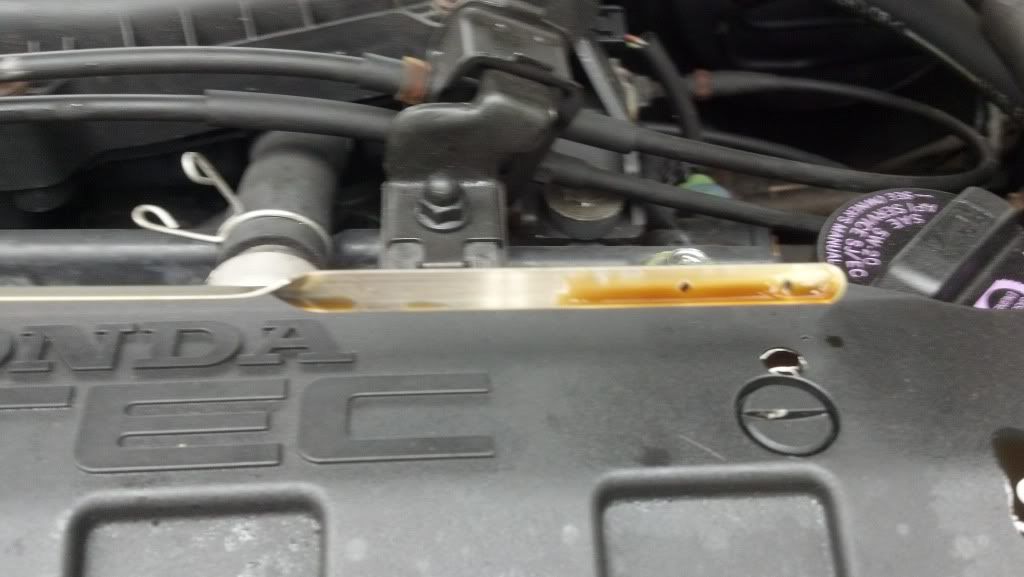 Will it cause any problems at this level?
Also the reservoir cap for the coolant was off and it sprayed all over the engine bay. Do I just fill the reservoir? I found the cap in the battery tray luckily.
Another thing I food was the dipstick for the atf wasn't twisted securely in place... the atf is at the min level, should be fine right?
Next I'm going to check the air filter.
---------- Post added at 02:43 PM ---------- Previous post was at 02:21 PM ----------
How the heck are you supposed to see this!? Poor design.